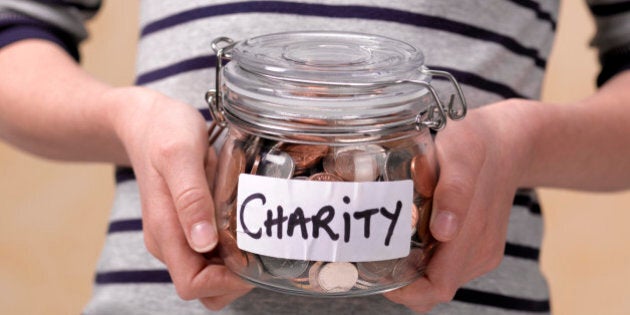 At Christmas time, Canadians give like at no other time of year. That's likely why your mailbox is filled with begging letters from needy charities, the malls are filled with bell-ringing Santas asking for your coins -- and you might even get asked to donate again at the check-out counter.
As someone who works for a non-governmental organization, I understand both sides of the equation: I need to "compete" for your year-end donations so that our good work continues and my staff colleagues get paid to support their families. But I also get overwhelmed by the number of worthy "asks" that come my way with the year-end holly and ivy.
What I don't see enough of at Hanukkah, Christmas, or any other time of year, however, are charities soliciting people to keep their coins, and instead offer real "change."
Because charities just can't keep up with the demand for their services. And if we awaken to the reality of this situation, maybe we'll also accept the fact that charity alone is never going to solve the structural problems that are woven into our communities.
The latest figures, released this month from Stats Canada, report that 13.8 per cent of the population, or 4.7-million Canadians, were considered "low-income." In my town, a local pastor just told me that the feeding program at his church has experienced a 14 per cent increase in serving the hungry. This is reflected in national statistics as well -- more than 840,000 Canadians turned to food banks for supplies this past March. That same month, soup kitchens, shelters for the homeless, school breakfast programs, and pantries offered up an amazing 4,308,140 meals and snacks to our neighbours.
When did the rest of us bluff ourselves into thinking that we could ever give enough to charities to turn such a situation around?
Please don't suggest that the poor have it too good, argues a new book, Hand to Mouth: Living in Bootstrap America. Author Linda Tirado says,
"Here's the thing: we know the value of money. We work for ours. If we're at 10 bucks an hour, we earn 83 cents, before taxes, every five minutes. We know exactly what a dollar's worth; it's counted in how many more times you have to duck and bend sideways out the drive through window. Or how many floors you can vacuum, or how many boxes you can fill... It is impossible to be good with money when you don't have any. Full stop."
One naughty group of seniors has started a nice organization called Freedom 90. These retired folks all volunteer at food banks and emergency food programs, but are getting so weary after ceaseless efforts that they're making three demands:
Lay us off! They want the government of Ontario to ensure that social assistance and minimum wage levels are sufficient for people to buy their own food and shelter.
Mandatory retirement by age 90! (No "Freedom 55" for these folks -- they want to see food banks become unnecessary!)
Freeze our wages! Or double them! (It doesn't matter, they argue, because they are all unpaid volunteers!)
Of course, there have been countless studies that have provided scathing analysis about Canadian poverty: the Senate in 2009 and the House of Commons in 2010 both called for a national plan to address poverty in Canada. The United Nations has twice asked Canada to develop such a plan, and all but one of our provinces (i.e., British Columbia) has either implemented, or is working to develop, anti-poverty plans. Yet, the current federal government refuses to take this necessary step. Canadians are not told why our competent economic managers continue to predict economic growth and a federal budgetary surplus, while we see the lineup of our kids and our neighbours growing at all of those food banks.
In the early New Year, a coalition supported by more than 600 organizations and 10,000 individuals, called Dignity for All: The Campaign for a Poverty Free Canada, will release a poverty elimination plan. Maybe this effort will start a new movement away from relying solely on charity to meet the needs of our neighbours; perhaps we'll call it "Freedom 2015." With an election is on the horizon this coming year, maybe the politicians will be coming to us voters with their hands out.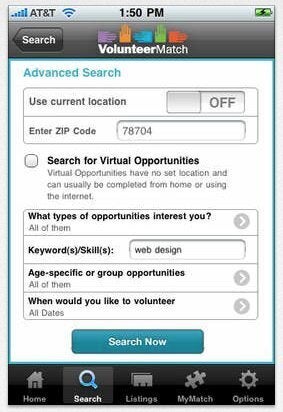 10 Charity Apps That Make Giving Part of Living