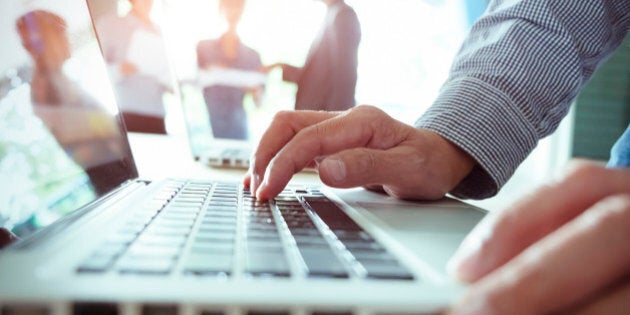 Influencers have become a major source of advocacy for brands. Sure, television, radio and print continue to be tried-and-true vehicles for promotion, but social media platforms and digital influencers mean that there really are no limits to the number of consumers a brand can reach out to.
Word-Of-Mouth Marketers Are Key Influencers
The influencer is called many things. Whether they're referred to as a "Micro-influencer", "Word-of-mouth Marketer" or Blogger, these all equate to the same thing. Essentially, influencers are special advocates that focus on your brand and "talk" about your product or story with a sense of passion, acting as a trusted source to their loyal followers.It used to be that influencers were professional writers and/or media personalities. That's not the case anymore. Influencers can be writers, yes, but they can also be local personalities that have a significant social presence.
In today's world of connected individuals, it's not necessarily one's professional experience, but rather their passion that drives star power. In an industry rife with crowdsourcing and online reviews, consumers are making it clear how much they value the opinions of others (when it comes to shopping anyway). In fact, 74% of consumers identify 'word-of-mouth' as a key influencer in their purchasing decisions.
What Does That Mean For Brand Marketers?
Marketers should be building local market execution plans and be prepared to work with multiple influencers to generate grass roots attention. Think of it as a bigger team of people that can spread your word. Well-chosen influencers often have the ear (or eyes!) of local retailers who want to keep track of trends. A well-written blog post may not translate into direct sales -- in fact it's often hard to track return on investment -- but it can simply be an accreditation to the equity of your brand and how your brand fits in the market that you play in.
Close the loop in your marketing plan. You don't have to wait months for an agency to tell you whether your plan works or not, or if the new marketing copy makes sense. Find key influencers in each local or regional market you need to develop and turn them loose.
Not only are word-of-mouth influencers inexpensive but they drive sales. Send some samples and watch your local markets light up as influencers get excited and talk about your brand. Watch for social media reactions and participate. Tweet back when you hear great things. Twitter and Instagram are great places to start when looking for consumer insights.
Manage Social Media As A Core Strategic Task Rather Than As An Afterthought
Think of it as a series of (crucial) domino effects. Digital investment is cheaper and the execution faster than traditional media. As a brand marketer, it gives you the opportunity to share a unified voice in every market you wish to be heard in. It also gives you access to influencers who, in turn, give you access to hundreds of thousands of followers. These followers are potential customers, looking for an authentic opinion and good reviews and, ultimately, to make a purchase. Don't pass up these opportunities by getting stuck in a marketing rut! Get with the times and start exploring what your local influencers can do for you.
Follow HuffPost Canada Blogs on Facebook
Popular in the Community