For many of us, the moment the clock strikes 12 on New Year's Eve, our thoughts turn to the year ahead. Resolutions kick in and many of us will pledge to eat better this year.
Chances are, food will remain on your mind in the early weeks of the new year as you make choices to start off right. And that's a good thing. Nutrition fuels us -- it is the engine under the hood of a noisy classroom, a bustling workplace and happy families.
While pondering our own nutrition challenges, it's important that we also think about what we can do to end hunger. The fact is, hunger is one of the most serious issues facing the world today -- but there are solutions. What we need this year is collective action and commitment on the part of Canadians. By working together, we can dramatically change the lives of those who suffer from severe malnutrition everyday.
In 2014, Canadians have the power to change the landscape of hunger. Here are three reasons why helping end hunger should be on your 2014 to-do list:
No child should die of hunger
Children are the most vulnerable to acute malnutrition -- especially severe acute malnutrition, the level of hunger that can cause permanent damage, and even death.
Every year, three-million children die of malnutrition. That is simply unacceptable, especially when you consider this: Hunger is solvable. It is not an insurmountable problem. We know what to do. Hunger is preventable -- we know when and where it is likely to strike. It is treatable -- solutions to hunger are highly effective. And it is affordable -- a full course of therapeutic food for a child with severe acute malnutrition costs a mere $45.
Solving hunger can also be sustainable. Action Against Hunger works with communities to build lasting solutions and tackle the underlying causes of hunger in affected areas, which means long-term recovery and resiliency.
The need to protect the world's children from the tragedy of hunger is even more poignant this year. 2014 marks the 25th anniversary of the United Nations Convention on the Rights of the Child -- a human rights treaty that fortifies rights for children to ensure their wellbeing and safety. Food is a basic human right and now, nearly two and a half decades since the international signing of this treaty, we must not turn a blind eye.
Hunger underpins the world's greatest challenges
The world is facing many challenges: civil war, natural disasters, widespread disease. We cannot combat these serious tasks without food.
According to the World Food Programme, more people die from hunger each year than AIDS, malaria and tuberculosis. What's more, is a powerful contributor to the cycle of poverty, illness and cultural strife.
Nelson Mandela said it best: "Hunger is a basic need that must be met before anyone can escape the depths of ignorance, before any society can stand without aid, and more importantly, before any child's body can survive the onslaught of disease."
Canadians can be powerful nutrition champions
Canada is a land of plenty when it comes to food, from our productive agricultural systems and innovative farmers, to our four seasons that allow for healthy, fresh produce, our relatively low food costs, to our cultural diversity that encourages the sharing of global tastes. Let's extend our values of health and nutrition and ensure these basic human rights are enjoyed by everyone, starting with those who need it the most.
At Action Against Hunger Canada (ACF), ensuring people have enough to eat is at the centre of our agenda. We spend our days developing new strategies to rapidly and more effectively intervene in areas where families do not have enough to eat. We move quickly to deliver emergency relief when natural disasters strike such as Typhoon Haiyan in the Philippines, or when hunger threatens those in desperate conflict zones in Africa or the Middle East. Across the global ACF network, we are relentless in fighting hunger where it affects those who are most vulnerable.
To do this work we rely on the involvement of Canadians -- through our exceptional Canadian expats who join Action Against Hunger's international missions, the remarkable and dedicated volunteers, the businesses who provide us with sponsorship and the individuals who contribute funds and other generous forms of support.
Together we can make 2014 a year where eating well means taking malnutrition off the table, for everyone.
It's a new year. Be one of the Canadians who will do something this year to fight hunger.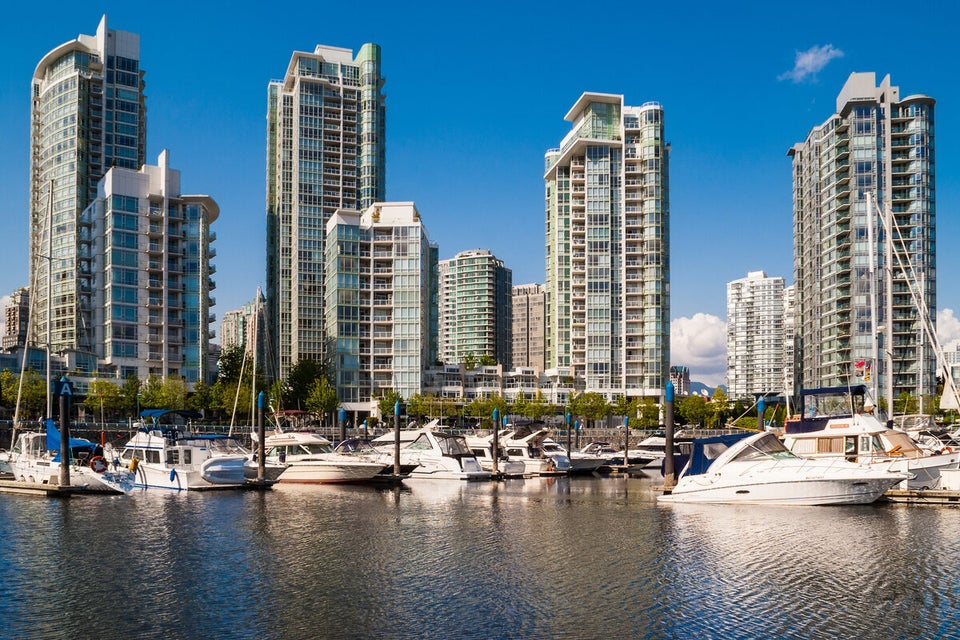 Food Bank Use In Canada