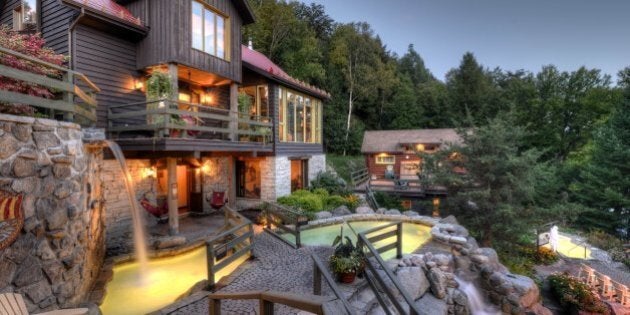 If you truly want to escape from the stressors of life, head to the Laurentians region of Quebec, an area known for its incredible spa facilities. The mountains, rivers and lakes of the stunning region make any act of relaxation here all the more indulgent. But you haven't truly lived until you've experienced the body-tingling results of a Nordic spa treatment amidst Quebec's natural glory. So whether you want to enjoy a hot stone treatment like the one at Ofuro Spa, located 40 minutes away from Montreal, or visit Le Bagni Spa Station Santé, a nordic spa with access to an enchanting river, the Laurentians region and its 22,000 square kilometers of pure beauty has you covered.
Imagine the invigorating sensation of working up a sweat in a wood-heated sauna, then plunging into an ice-cold river or outdoor pool. For optimal effect, repeat that process a few times until you finally unwind in a eucalyptus steam bath or fall asleep on a comfortable chair. Spa Le Finlandais even redefines the relaxation experience with novelties such as the bubble chair and the multi sensorial stations!
Doesn't that sound like pure bliss?
The sharp contrast between hot and cold -- commonly referred to as Nordic or Scandinavian hydrotherapy -- is a centuries-old relaxation method but has only recently left northern Europe to take the rest of the world by storm.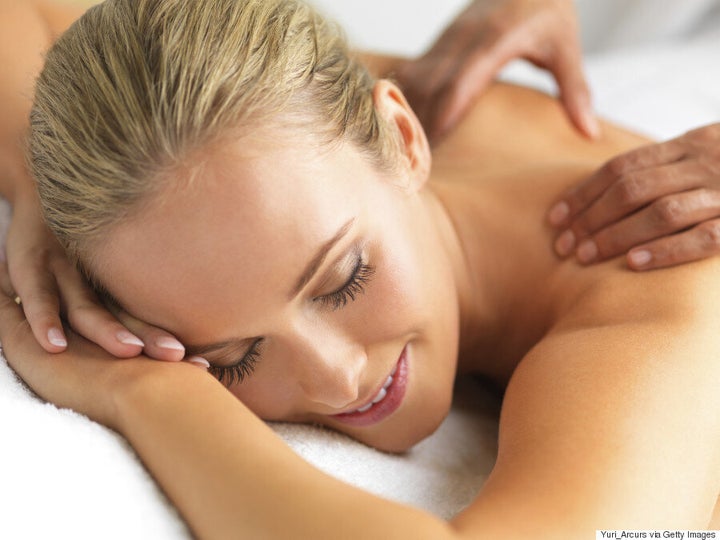 Your Immune System Is Stimulated
Blood pressure rises and blood vessels contract when your body experiences the shocking sensation of a hot and cold treatment. This stimulation causes your metabolic rate to increase, activating your immune system. In other words, a nordic spa treatment increases the production of white blood cells helping you stay healthy.
It Soothes Overworked Muscles And Aching Joints
Those who train on a regular basis sing the praises of steam baths for helping muscles relax. Nordic baths, however, help overworked muscles heal and recover even more quickly.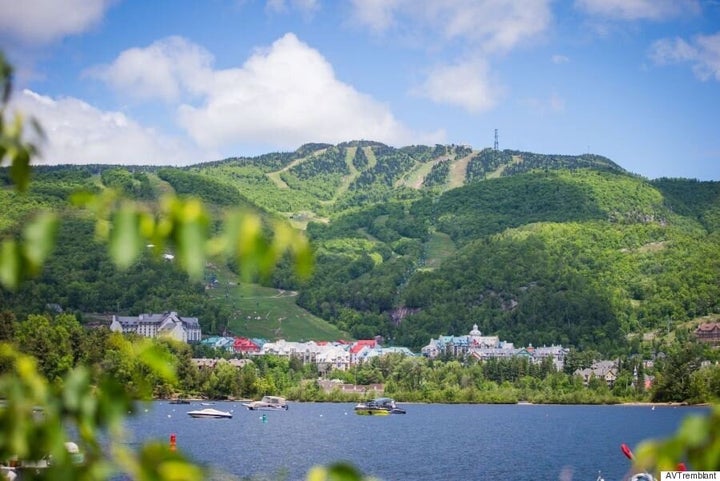 It's A Great Way To Eliminate Skin Toxins And Tone Skin
A hydrotherapy treatment will actually clean and tighten your skin, allowing for a healthy glow. (It's not just in your head!) The hot temperature opens your pores to naturally eliminate toxins in your body while the cold will firm up your skin. Sold yet?
It's The Perfect Excuse To Do Nothing
We're conditioned to believe multitasking is the only way to be productive -- it's partly why we're so stressed all the time. But there's absolutely nothing virtuous about running ourselves to the ground. Nordic spas, like all spas, permit us to do absolutely nothing and not feel guilty about it.
Read a book, jot in your journal, daydream or just take in the tranquil beauty of your surroundings and breathe. What are you waiting for? Take the plunge!