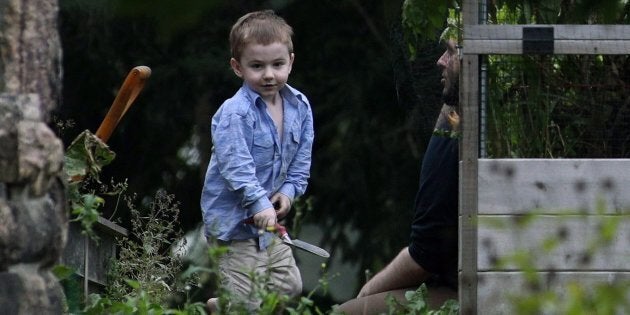 With the news that Canadian Joshua Boyle and his family have been released from brutal captivity in Afghanistan, I have been thinking about their children and praying for their psychological recovery. Children experience and process trauma in unique ways that are different from how it is processed by adults.
Unlike adults, children are constantly trying to make sense of the world around them and their own place in it. When a traumatic experience happens, it interferes with this process. Consequently, trauma has both a psychological and neurobiological impact on children.
I see trauma kind of like a pinball inside the mind and heart (or psyche) of the child. The pinball bounces around with no logical place to go because the experience is so strange and beyond of the norm of the child's developing understanding of the world around them. The child's psyche often reacts in one of two ways, or sometimes a blend of both, in response to trauma:
The psyche of the child can try and make sense of the trauma by processing it. This can include nightmares, flashbacks and/or re-creating the trauma in their play.
The child can try to pretend the trauma never happened by avoiding or suppressing memories of it. This kind of avoidance can lead to many serious psychological problems over time.
A key component of trauma therapy is helping the child to talk about and make sense of the trauma. This is tricky, though, and there is a complex way of building what is called a "trauma narrative." This is the time when seeking help from a trained mental health practitioner is critically important.
Do not become cross with them. Help the child understand what they are experiencing and give these unsettling new emotions a name.
When children experience trauma, they first and foremost need to be assured of their safety. A child may mistrust the world and see it as a scary, unpredictable place. They need to have their trust restored. They need to be able to look to the future and be hopeful that good things are more likely to happen than bad things.
These children need to know that they are loved and that their psychological needs matter. The important adults in their life need to prioritize the needs of the child and help the child process the traumatic event. When adults focus on the needs of the child, they are communicating to the child that the child is valued and worthwhile. In the mind of the child, "being valued and worthwhile" can translate to "being inherently good." Being inherently good, or purely good down to the core of him/herself helps the child to maintain a strong self-concept that will help foster the resilience to bounce back from the traumatic experience. If the child believes him/herself to be inherently good, then most other people can be seen as inherently good too, and with all this goodness in the world, there must be hope for the future. This enables a child to begin to rebuild their trust of the world.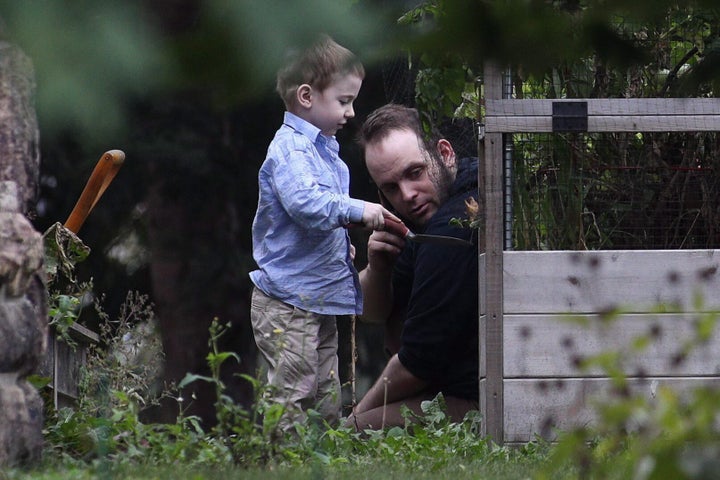 The child then needs to understand that they did nothing whatsoever to cause the traumatic event. It is in no way their fault on any level. This may seem like a no-brainer, but children can engage in a kind of magical thinking where they see themselves as the centre of the universe and assume they caused the trauma to occur. The important adults in the child's life need to help them disregard any kind of thinking along these lines. I have found it helpful to say, "Sometimes bad things happen. It is not your fault. It is not my fault. It is nobody's fault. However, we can all work together to help those who are suffering when something bad happens."
It is quite common that a child will emotionally regress and struggle with emotional regulation after a traumatic episode. This can look like a child wetting the bed or having temper tantrums again. The child may not want to sleep or eat, or want to sleep or eat too much. A child may overreact to stressors, like having a meltdown if they are disappointed in an insignificant way, like not getting to eat a favourite treat. The important adults in the child's life need to be patient and understanding. Do not become cross with them. Help the child understand what they are experiencing and give these unsettling new emotions a name. Help the child respond to situations more appropriately. Actively guide them through these emotional setbacks. For example, try responding with something like: "I can see that you are feeling frustrated and disappointed right now. How can we solve this problem? Let's start with a big hug and taking 10 deep breaths."
Psychologists know that high-structure and high-warmth environments bring out the best in kids. Sticking to a routine, being clear and consistent with expectations, being emotionally present and available to the child and showering them with unconditional, positive regard will go a long way to helping a child bounce back in the face of a traumatic experience.
A key point here is that the child can absolutely bounce back from a traumatic experience and that the important adults in the child's life play a critical role in mitigating the trauma reaction. Knowing this makes me hopeful for the Boyle children. They have the capacity to be resilient and I can see that they are surrounded with many people who love them and will help them recover from their brutal experience. I also know that they are in one of the best countries in the world, with excellent health care available to help them on the road to recovery. Thank goodness they are now home!
Popular in the Community