Every once in a while, you see a movie that changes your perspective. It's rare nowadays. There's so much crap out there that it can be hard to filter out the things that are worth watching. But when you find that rarity, the diamond in a sea of glass, you want to see it celebrated.
I had high hopes when I started reading about Beasts of No Nation, a highly anticipated Netflix original film that featured Idris Elba as the ruthless commandant of an army of child soldiers. Set in an unnamed African country, the film was viscera and often hard to watch. Not since Schindler's List had I seen a film so important, and I found that my reaction to the film had exceeded my expectations.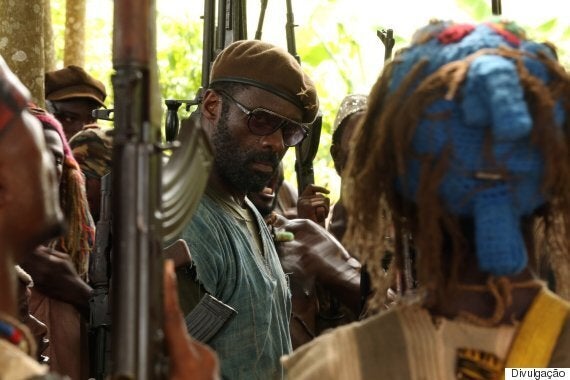 On January 14th, the 88th Annual Academy Awards announced their annual nominees. Elba was a favourite to receive a nomination, as was Beasts of No Nation, which had already received SAG, BAFTA, and Golden Globe nominations. I looked forward to seeing those well-deserved nominations, but when I looked at the list, it appeared as though neither the film nor the actor were nominated.
I thought that there had to have been a mistake.
Sure enough, as the day rolled on, an outcry sounded over social media over what has been called the Oscars' greatest snub. There seemed to be a lot of confusion among the producers and creators of the film, and for good reason. If both the film and Elba had been nominated for all of the other major awards, why did the Academy pass them by?
It's no secret that the Academy Awards does not favour diversity.
Meanwhile, there was another snub that was being heatedly discussed. There was a noticeable lack of diversity in the nominees this year, more so than usual. In fact, in a year where there were many critically acclaimed films with noticeably diverse casting, only one got nominated for an award.
And that's when I knew that there was definitely a mistake being made.
I remember when the nominations for Best Actor were announced last year and David Oyelowo, an exceptional actor who had been nominated on all of the other award ceremonies, had not made the cut. Apparently, his exceptional performance of Dr. Martin Luther King Jr. was not enough for the Academy. Bradley Cooper on the other hand, who played a former American Navy Seal Sniper, was given a nod, despite not having received a nomination at any of the other awards.
It's no secret that the Academy Awards does not favour diversity. Through the decades, we have seen countless white faces at the podium. In the 88 years that the Oscars have been given out, we have seen only a handful of performers with different racial backgrounds. That might not have seemed wrong in the beginning, but now, it's just starting to look really bad.
I know where your mind is going right now. What about Lupita Nyong'o, who deservedly won Best Supporting Actress for her unforgettable role in 12 Years a Slave? Or how about Octavia Spencer who received her golden statue for her role in The Help? I thought that too at the beginning. The Academy was still acknowledging the black community, but it just so happened that the majority of the noticeable nominees were white.
Yeah, I used to think that, but Idris Elba's snub got me thinking.
Let's look at 12 Years a Slave for a moment. Although the film featured nominated black actors and a nominated black director, the film had a high volume of well known white celebrities in major roles, boosting the suspected "star quality" of the film. You see the same situation repeated in the Academy Award nominated film, The Help, where Octavia Spencer shines next to the white celebrity cast of Sissy Spacek, Emma Stone, Bryce Dallas Howard, and Jessica Chastain. Yes, it is necessary that those roles were played by white people for the story to remain intact, but there's something that we have to consider here.
Take a look now at Selma, a film that had been nominated for Best Picture, but was somehow forgotten in the Best Director and Best Actor category. Though Tom Wilkinson and Giovanni Ribisi are in the film, the vast majority of the major cast is black. Look now at Beasts of No Nation, a film that features almost an entirely black cast with only one "name." In both cases, there is a higher ratio of black to white actors, and in both cases, the lead actors, who were nominated and celebrated across the board, were not acknowledged by the Academy of Motion Picture Arts and Sciences.
This is completely unfair. As a white woman who is repeatedly represented on that stage, I think it's time that we stepped aside and gave proper credit where it is owed.
Film is for everyone. It is an art form that is meant to encompass every kind of story imaginable.
I'd like to say that it's not because of the colour of their skin that Idris Elba and David Oyelowo were not nominated. I'd like to say that there were so many more talented actors who deserved to be nominated those years and that this year, there were other better films that deserved to be nominated before Beasts of No Nation . But there weren't.
Idris Elba's performance was flawless, and there is no doubt that he should have been nominated. David Oyelowo's performance was equally flawless last year, and he deserved to be nominated. This kind of pass-up has been happening at the Academy Awards for decades and it is making our self-proclaimed "progressive" society look archaic.
Just because we can't physically relate to a story doesn't mean that story doesn't need to be told and acknowledged on stage. Just because white people aren't represented in a particular film doesn't make it OK for us to forget about it during awards season in favour of a more more "relatable" film. White people do not need to have better representation at the Academy, and it's time that everyone acknowledged this.
Film is for everyone. It is an art form that is meant to encompass every kind of story imaginable. It is meant for the people, all people, and it is only right that everyone should be able to see themselves in a story and connect with it. An exceptional movie deserves to be acknowledged as an exceptional movie, especially if it is one that speaks for a group that has been sorely misrepresented.
I hope that the Academy sees their mistake and does better. I think it's time for that to happen.
Follow HuffPost Canada Blogs on Facebook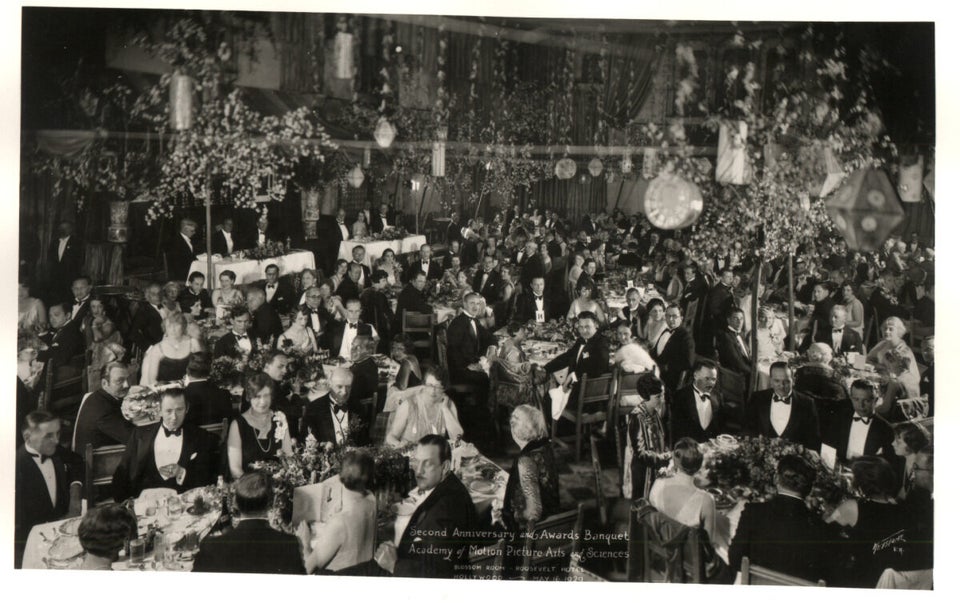 The Oscars: Photos Of Hollywood's Biggest Night Through The Years