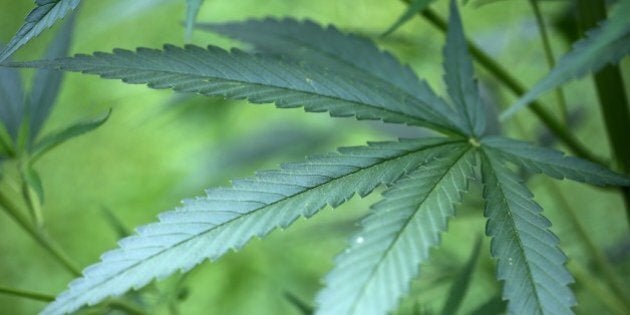 I have dedicated my entire career to the health care industry because it's important to me to spend my life doing something that helps people. Now, after more than 25 years, I have decided to leave behind the big pharma establishment in order to embark on a new journey on the cutting edge of health care, as the first CEO of Tilray, Canada's leading licensed producer of medical cannabis.
Here are the top five reasons why:
1.Patients deserve better. Last year, Canada made history when it became one of the first countries in the world to create a federally-sanctioned, commercial medical cannabis industry that treats medical cannabis more like medicine than contraband. The change in regulations sparked a much-needed, national dialogue about what we should expect of our healthcare system and the role that medical cannabis should play as a treatment option for patients in need. Under the old regulatory system, more often than not, medical cannabis was grown in dangerous and unsanitary conditions without any form of oversight or standards to ensure consistency, quality, safety and integrity. That's changed under the new system as we are transforming the industry to be more like the pharmaceutical industry. It is incumbent upon us to continue that progress by advancing our scientific understanding of cannabinoids and the role they can play as a therapy for patients with a variety of different medical conditions.
2.The challenge. My entire life I've been fascinated by innovation and entrepreneurship. Who doesn't want to be at the epicenter of one of the world's newest, fastest-growing and most complicated industries with the opportunity to help people understand the potential of a very promising product in a much different way?
Cannabis has been in the pharmacopeia for thousands of years but has only started gaining mainstream acceptance as medicine in the past couple of decades. Misinformed negative perceptions, societal taboos and harmful stereotypes continue to prevent medical cannabis from gaining wider acceptance among people it could help.
At Tilray, I have the opportunity to help change that by working with an industry-leading team of former law enforcement officers, patient advocates, PhD research scientists, botanists and horticulturalists who are committed to unlocking the therapeutic potential of medical cannabis to help improve patients' quality of life. These are professionals dedicated to advancing our scientific understanding of the safety and efficacy of the plant, and I'm honored to be in a position to share their work with the world.
3.Ground-breaking, global potential. Today, as big pharma struggles to differentiate itself beyond incremental advances in treatment, to gain reimbursement for promising but costly therapies, and to rationalize the high price tag for biologics to treat rare diseases, the helping professions need to be open to alternative treatment options that have huge potential to radically transform the lives of patients suffering from a wide range of conditions.
Medical cannabis has that potential. We all agree we need more scientific evidence to help us understand how medical cannabis can benefit patients. I believe the industry is poised to play an important role in that pursuit. By investing in state-of-the-art facilities and world-class teams, we will be able to study the plant and support new clinical research, such as how medical cannabis may help people suffering from conditions like post-traumatic stress disorder.
As Canadians, we have the potential to lead the world in medical cannabis research and production. We are operating in the most advanced medical cannabis market in the world and we are poised to develop the talent and operational expertise necessary to lead the industry globally as regulations change in different jurisdictions. One day Canada will be known for medical cannabis just like hockey, maple syrup, and poutine.
4.It's personal. I have seen first-hand, through my sister-in-law's fight with brain cancer and her related symptoms, how beneficial medical cannabis can be when appropriately prescribed to patients in need. It makes abundant sense for our healthcare system to be looking at therapeutic options that can help at times of greatest need and, especially, when traditional treatments don't work.
5.The time is now. The fledgling Canadian medical cannabis industry needs fearless leadership, with directly relevant experience from the traditional health care sector. Up until this point, the industry has been plagued by a lack of professionalism, controversy and risk. In order to increase awareness and acceptance for medical cannabis, we need to build an industry of professional companies who are as committed to ethical, transparent business practices as they are to producing quality products and turning a profit.
As this industry gains its footing, I am looking forward to playing a leading role in fostering genuine cooperation between patients, physicians, government, private enterprise, public health organizations and scientific researchers to reach new understanding about what role medical cannabis can play as a treatment option for thousands of Canadians suffering from difficult to treat symptoms associated with a diverse array of conditions and diseases.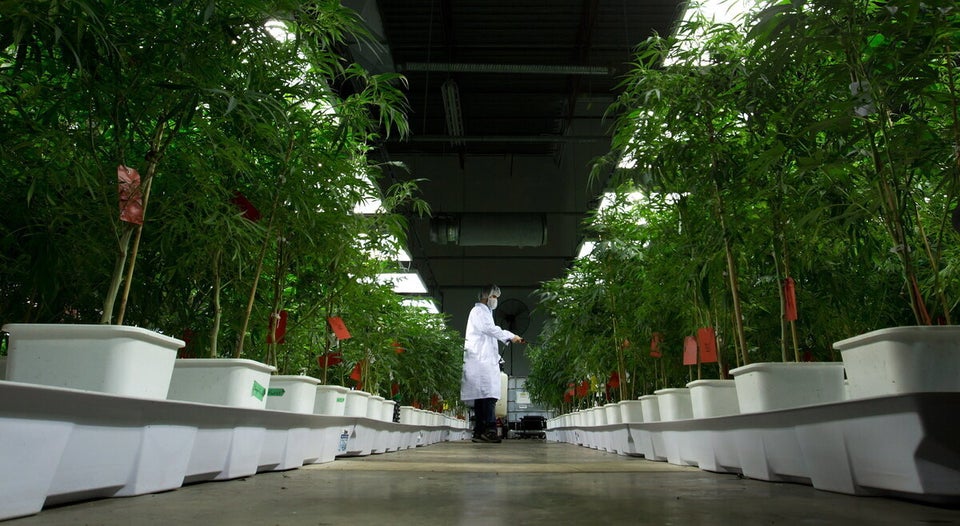 Medical Marijuana In Canada: Commercial Producer MediJean
Popular in the Community