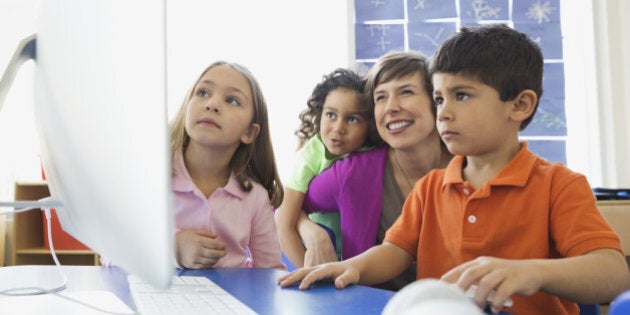 From the moment I decided to go to university to become a teacher, I felt called. You can't spend five hours a day, 10 months a year with 24 to 30 children if you don't love what you do. I never chose the job or once considered how much money I would make. Instead, I felt this was a high calling, a great responsibility, to be shaping the minds of your children day after day after day.
I have felt this way for the 20 years I have been a teacher. And you know what? Over those 20 years, the majority of my colleagues have felt the same. We have a term we use often: "teacher guilt." If you're a parent, you know what this is too!
We care. We care so much that we often lie awake at night wondering how we can do a better job. Because we are caregivers, you see. It is in our nature.
We are the ones who greet your child each morning at the door to the classroom, saying hello to them by name so they feel loved and welcomed. We are the ones who sit beside them when they feel frustrated with their learning and remind them it's OK. Then we gently explain once again the concept that is so difficult to grasp.
We are the ones who care enough to call you at home, from our home, when we have concerns about your child that we think you should know.
We are the ones who stay behind and meet with a group of girls or boys at recess or lunch to help them sort out their friendship problems.
We are the ones who inspire them to write the best sentence they have ever written. To solve the most math equations correctly in the shortest amount of time.
We rub their backs when they aren't feeling well and offer them our own snacks when they are hungry. And if other children mistreat the ones in our care, we are their fiercest defenders, telling them to come find us no matter what, because we will be there to help them.
This is the job I love. This is the job I chose. This is the job I continue to choose.
But today it felt so wrong. The children that I care about stared at me in confusion as I tried to explain that I couldn't coach track and field anymore as I won't have enough time to prepare. I can't continue to send home math homework because I won't have enough time to record their scores, photocopy new sheets, or even to celebrate with them when they have mastered their facts!
Today, those children that I love to teach watched me walk around the school as my employer has directed me not to work at recess and lunch. Do you know what they did? They smiled at me, they said "hello," and they asked me what I'm doing! How do I respond to that? I don't even know myself.
Instead I smiled, said "hello" back, and pointed to the sunshine. Because that's all I have. When I am surrounded by students inside my classroom, the sun shines! This is what I love.
I will continue to do my job because I believe in these children. I will do my best to speak a word of encouragement or direction to each and every one of the 27 sweet faces in my room while I strategically try to give those five or more children that are struggling the extra time they so desperately need.
It is getting harder and harder to do, but I will continue to do it. Because I am a teacher. That's my calling.
More blogs on the B.C. teachers' strike: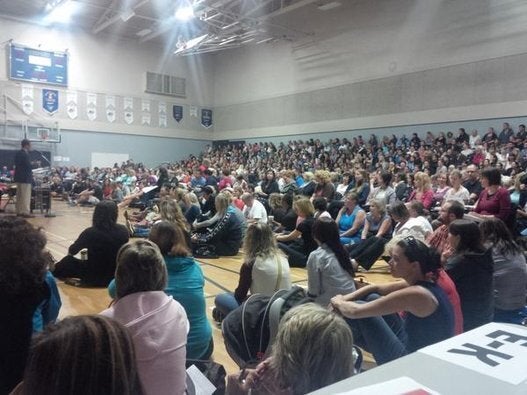 B.C. Teachers' Strike 2014
Popular in the Community