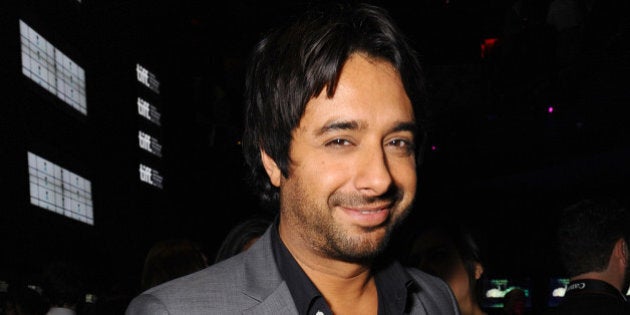 I've spent the past two days, like the rest of you, reading about the Jian Ghomeshi story. Reading and feeling sad. Reading and wishing it weren't so. Every bit of it. Reading and feeling compassion for the women, for Jian, for all of us.
On Sunday, before The Toronto Star article broke with the details of abuse experienced by four women, I shared Jian's Facebook letter in which he told his side of the story. I read that letter carefully. And then I read it again. And again. I think we all did.
And then I posted it to my Facebook wall with a short sentence or two to say I supported Jian -- a man I met while briefly interning Q in 2008 and who I've come to know and respect over the past six years as both a mentor and a friend. I posted it before we knew any details of the "information" CBC had received before the broadcaster parted ways with him. Defending Jian in that moment was my natural instinct. I went to sleep. I hoped the morning would bring better news.
But on Monday I woke up to Jesse Brown's story in The Star. It was posted sometime while I was sleeping. My heart raced to keep up as my eyes darted, shiny and wet, to see and know every word he'd written. I got to the bottom where my heart stopped beating fast. It turned slow. And heavy.
Over the next 36 hours (or until the moment I share this) the articles, blogs, tweets and comments flew. Everyone had an opinion. And most of them, though not directed at me personally, made me feel great shame for coming to Jian's defense. Some went as far as to call people like me misogynists, victim blamers and perpetrators of rape culture.
I took my Facebook post down for the shame I felt. But I also took it down because the story had developed significantly since Jian's initial "Dear everyone" address. I didn't want to take sides. And certainly, I did not want to suggest these alleged victims were liars.
But a day later -- having read as much as we all have about consent, a long overdue conversation around BDSM, the future of the CBC, the state of journalism and so on -- I feel even more shame today.
I've vacillated all day long. Can I say anything out loud if it doesn't flat-out favour the victims? Can I speak if my only stance is to say I won't take one until I have more information? Am I a victim blamer?
I feel shame about my reservation to take sides. I feel shame for holding my judgement. I wonder if I'm alone.
I worry about a form of feminism that becomes all too dangerous when it bullies us to side with women regardless of the case or information available. Again, I am in no way suggesting these four women are not telling the truth. But I don't know. We don't know. Not yet.
I want to hold the space, equally, for both the stories of these four women to be heard and Jian's story to be heard. But I also want to hold the space for a bigger conversation that only a tragedy like this can force us into -- a conversation about consent, about BDSM and about how social media has granted us all new designations as authors and manipulators of the narrative.
Until then, I don't want to feel shame as I stand up and say "No" to a post like Owen Pallett's from today that repeatedly says "three women were beaten by Jian Ghomeshi." He writes himself: "I have never heard, until today, that Jian Ghomeshi beats women."
If you have heard that Jian beats women before yesterday, then I wonder if you tried to stand up. I wonder if you tried to support the victims. I wonder what you did. I wonder if you did anything.
Am I alone to say I have my ideas of a truth that may or may not be, but that I don't want to use that uncorroborated presumption as a means to colour and compromise what deserves to be a fair investigation for everyone?
Truth is, I want to say I don't know. And taking that position, I don't want to be persecuted or accused of calling these four women liars and I don't want to be made to feel like a perpetrator of rape culture. I am not that.
I want to say I feel compassion for everyone -- for how we got here, for these women, for Jian and for the CBC.
I want all this to be okay. I want justice to be served. I want the conversation to be balanced. Until it becomes clear that it can't be.
Popular in the Community