From a young age, I immersed myself in dance and sport. While it gave me immense personal satisfaction, it also provided a window into how far some young people are willing to go to excel. I watched friends and fellow competitors go to extreme lengths to make weight, often spurred by just one off-hand comment. They would not eat or drink, purge what they did eat, or even eat toilet paper simply to feel full. Eventually, with children fading away before their parents' eyes, the frantic search for help began, leading through the murky world of eating disorders.
Twenty-five years later, Canadians with eating disorders and their families still struggle. Boys and girls, young men and women are still told they have a choice and they should just eat. Parents continue to be blamed, and families still complain: where is the education that allows frontline health practitioners to recognize eating disorders, where is the early intervention, and where is the access to care?
It is unconscionable today that families must still ask where the help is when we know that early diagnosis and access to care significantly enhance recovery. If eating disorders are not identified or treated in their early stages, they can become chronic, debilitating, and even life-threatening conditions.
Eating disorders, such as anorexia, binge eating and bulimia, involve serious disturbances in eating behaviour. Canadians should know that while young women are at high risk and tend to be more affected by eating disorders, an increasing number of boys and men also experience these conditions. In fact, one large American study of children aged nine to 14 years found that 13.4 per cent of girls and 7.1 per cent of boys showed disordered eating behaviours.
More alarming still, a recent review of the scientific literature showed that anorexia nervosa has the highest mortality rate of all mental health disorders. Women with anorexia are 12 times more likely to die than women of the same age without the condition.
In light of these disturbing statistics, Canadians should demand to know why eating disorders are not being studied at the Standing Committee on Health, and why the Canadian Institutes for Health Research (CIHR) have invested only $4.5 million in eating disorders research since 2006?
The Canadian Institute for Health Information (CIHI) declined to provide oral testimony at the Standing Committee on the Status of Women (FEWO). When we asked why, its explanation was that it "has only a limited amount of information on the topic of eating disorders and is therefore not in a position to present an oral brief at this time" but it "would, however, be pleased to provide the Committee with a written brief which would include data on eating disorders in women and girls in Canada." If the CIHI has enough information to provide a written brief, why can't someone from the organization testify in-person?
To struggling families, it simply looks like the government is refusing to answer FEWO's questions, particularly, those relating to the need for a national registry of eating disorders. In order to help Canadians with eating disorders be healthier, it is important that the government listen to them, their families, those providing services and the healthcare and research community which is strongly saying we need a registry.
Moreover, we know it is well past time for all communities to talk about eating disorders, address their contributing factors, advocate for access to treatment and take action for early intervention. CIHI had the opportunity to lead by example by giving testimony to FEWO, and to initiate awareness, education and discussion about eating disorders in Canada. CIHI should revisit its misguided decision not to send someone to committee and answer the members' questions.
On the other hand, Canadians should ask what the overwhelming human and economic costs of eating disorders are (and how they compare to the meagre investment in research), including the weekly uninsured costs of appointments to psychologists, nutritionists, and the cost of being unable to work or house oneself? And what are the costs of eating disorders to the healthcare system, and why has the committee waited an astonishing two months to receive this answer from CIHR officials?
Canadians should also ask why, of Canada's 4,100 psychiatrists, only twelve specialize in eating disorders, and why each province does not offer the range of care for eating disorders -- from daily care to long-term residential care.
Canadians may be shocked to learn that there are no long-term, publicly-funded residential care facilities in Canada. Wait times for treatment are so long that many Canadians with eating disorders are forced to go abroad for private health care, and return with little follow-up care.
It is time that a national eating disorders awareness and education campaign be launched, and that Canada develop a national strategy to address these serious mental health conditions, including early diagnosis and access to the full range of necessary care, a national registry, and a robust research program.
Canadians need to know that real help is available, and that recovery from eating disorders is possible.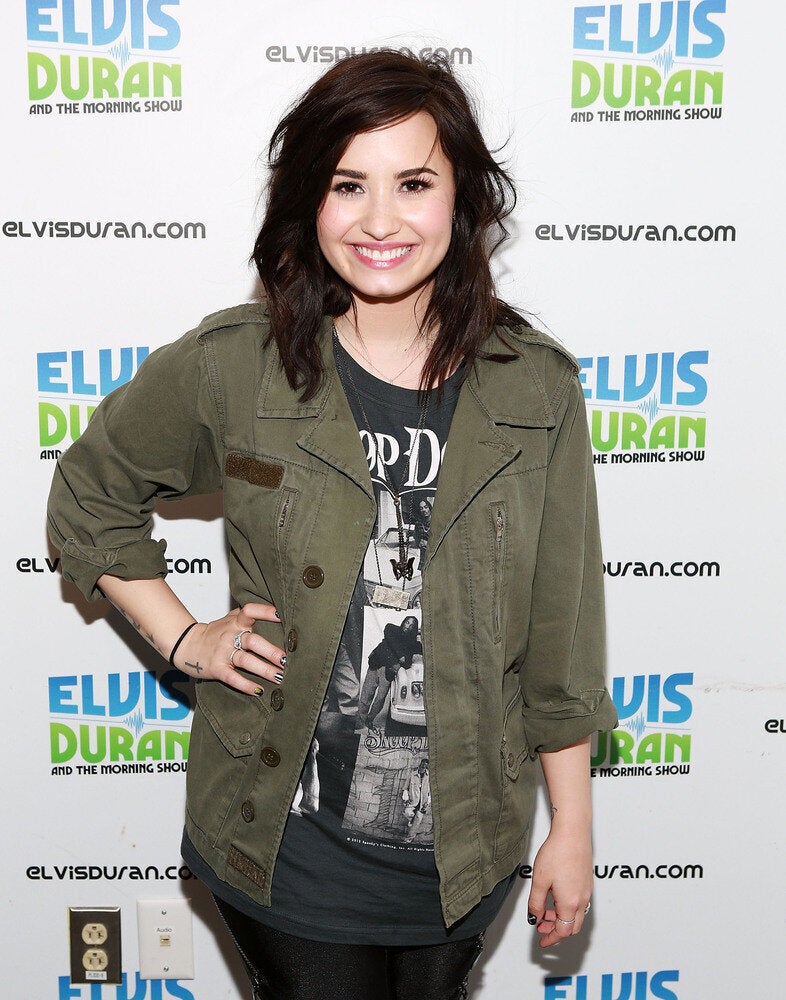 Stars Who've Battled Eating Disorders
Popular in the Community