 People assume that Will and Kate haven't had a baby simply because they're just not ready yet -- that they haven't decided to hit the "baby-making" lifestage until they adjust to their new home, careers and to being in the spotlight.
But some have questioned the delay, partly out of excitement for them to have a Royal Baby, but also because Kate has not followed recent Royal tradition which included the Queen giving birth to Prince Charles six days before her first wedding anniversary, and Princess Diana giving birth to Prince William more than a month before her first anniversary.
But could there be legal reasons why they're waiting?
"The assembled premiers of Canada, Australia, New Zealand and the dozen other Commonwealth 'realms' who acknowledge the Queen as Head of State all cheerfully signed up to the idea [that boys should no longer have precedence in the succession over girls], and New Zealand was assigned the job of turning it into practice. A committee was charged with working out the wording that all the other realms -- Britain included -- would incorporate into their new succession statute.

But the committee is still talking, and until they produce their new wording -- and until every one of the sixteen Commonwealth realms has found time in their busy legislative timetables to get the new law onto the statute book -- the status of William and Kate's firstborn will be in limbo."
If this is the reason, until the law goes on the books there is the possibility that the world might have to wait another couple years until Will and Kate have a Royal baby.
SEE: Royals party at the Sovereign's Jubilee Lunch: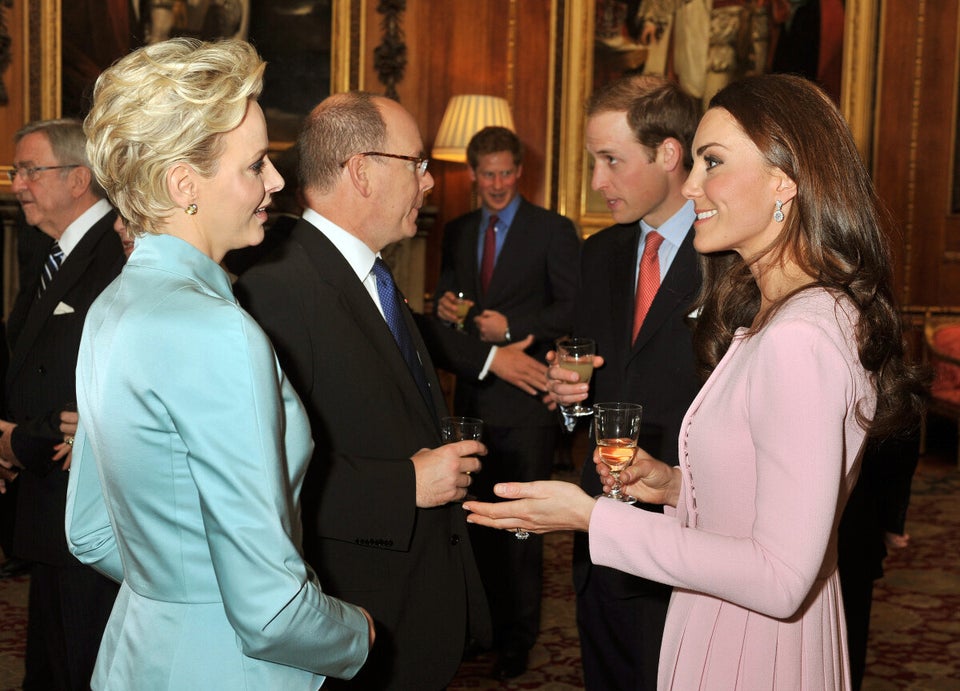 Sovereign's Jubilee Lunch