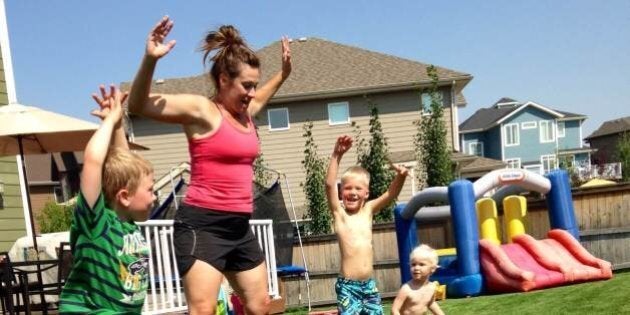 For some reason, moms are riddled with guilt. Guilt about lack of time. Guilt about the food we're putting on the table. Guilt about working outside the home. Guilt about being a stay-at-home mom. Guilt about taking 15 minutes for a cup of coffee. For me, the worst guilt comes from taking an hour to work out.
Unfortunately, when we feel guilty we are able to find reasons to put the needs of others before our own. What happens next? The workout you planned to do gets waylaid because you feel guilty about leaving your kids once again, just so you can go sweat, lift and groan.
Here's the thing, though. There are so many benefits to making fitness a priority in your life when you have children, and many of them benefit both you AND your children.
Here are my top five reasons why working out when you have kids is one of the best things you can ever do for them:
Role Modeling. I firmly believe that active parents have active kids. If you think that fitness and moving your body is important for your kids, it needs to be important to you. By showing your children that you make time for fitness even with your busy schedule, your kids learn that fitness is important just by watching.
It can start a conversation about the importance of daily physical fitness. Instead of "sneaking out" for a workout, announce it. Let your kids know that you're heading out to workout because it's good for your body, your mind and your soul. Talk about the benefits of physical activity and why you need the time to move your body. It can be a very motivating conversation.
Stress relief. Being a Mom is stressful. So very stressful. The endorphins that release during a workout should be reason enough to take the time. You'll come back from your workout more focused, happier and more clear-headed. It really id a win for both you and your children.
Better fitness means more energy. When you're fitter, you simply have more energy at the end of the day. Daily chores and to-do's are easier when you're healthy. So, when your kids want to play tag before bedtime, you're going to be able to do just that. A fit body moves more easily, has energy to spare and allows you to run, dance, tickle and jump... even if you've been up since 5 a.m.
Working out doesn't always mean leaving your children behind. In fact, I highly recommend that you involve them in your fitness regimen. Not every time -- we all need time away -- but every now and then, make it a point to workout while your kids watch. Take your kids to the park and while they play on the monkey bars, do a cardio circuit. Do some sprint work in a field. They'll probably end up chasing you and make a game of it. Fitness can become play for your kids. Fitness can become play for YOU. Make it a part of your family routine. The time together is amazing and, once again, you're being an amazing, healthy role model for your kids.
Get active, mamas. Get active for you, for your kids and for the healthy habits you want to instill in your lives. Your kids are important and they're watching everything you do. Make fitness a priority and be sure to include them in it. Every body wins.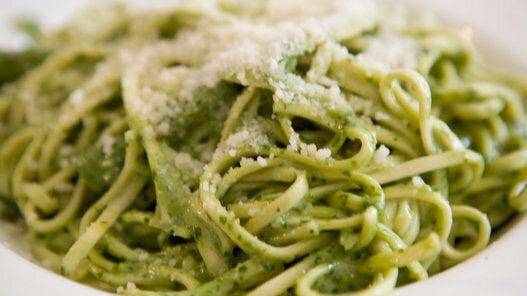 5 Dishes from the Healthiest Family We've Ever Met