In an interview with C Magazine, Kardashian-West revealed that there is a possibility she may have to get her uterus removed after her second child is born in December. This is because Kardashian suffered from placenta accreta while pregnant with her daughter North, which means there's a high risk she'll develop the condition a second time.
According to Mayo Clinic, placenta accreta is a serious pregnancy condition where "blood vessels and other parts of the placenta grow too deeply into the uterine wall." As a result, the placenta can invade the muscles of the uterus or even grow through the uterine wall.
Explaining her condition, Kardashian said: "If the placenta grows a little bit deeper than it did last time, then [doctors] are prepared to have my uterus removed, which is a little scary for me."
And that, of course, means she and husband Kanye West would not be able to have any more children.
Despite this nerve-racking news, the soon-to-be mom of two is staying positive. "I think we're just gonna go day by day, see how overwhelming it is, and see how the delivery goes," she told the magazine.
Removing a woman's uterus is known as a hysterectomy. Fallopian tubes and ovaries can also be removed during the process, but that depends on a woman's individual health and situation. According to the U.S. Department of Health and Human Services, nearly 500,000 women get hysterectomies each year, making them the second most common surgery for women in the U.S. behind C-sections.
However, last year Dr. Jennifer Blake, CEO of the Society of Obstetricians and Gynaecologists of Canada, told the Toronto Star that she was concerned about the growing rate of these surgeries.
"Were these women given other alternatives? We just don't know," she said. "Sometimes a hysterectomy is the only option, but most often there is something else you can do."
So the question is, would Kim Kardashian's hysterectomy be necessary? According to American Pregnancy Association, it is. Placenta accreta can lead to severe hemorrhaging when doctors try to detach the placenta from the uterine wall, and oftentimes, this hemorrhaging is life-threatening to the mother. As a result, the recommended solution is for the woman to get a hysterectomy after giving birth.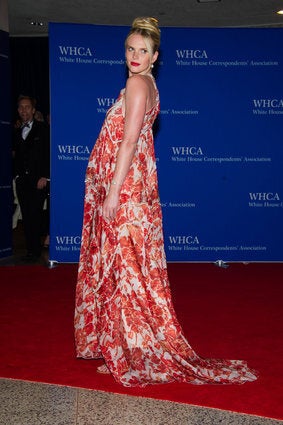 Pregnant Celebrities