Women are often portrayed as bathroom hoggers who spend hours in front of the mirror before leaving the house, but new research shows that men could actually be the vainer sex.
A survey of 1000 British individuals by men's lifestyle e-tailer Avaj has revealed that men look at their reflection 23 times a day on average — compared to women, who check themselves out a mere 16 times.
And while the ladies are generally checking that nothing is out of place and worrying about love handles or stray eyebrow hairs, guys admit that most of the time when they check themselves out it is purely for the pleasure of admiring their favorite body parts.
On average, men confessed to spending 10 minutes per day looking at their reflection — amounting to almost six and a half days per year. A self-confident 11 percent of male respondents even admitted to mirror gazing over 30 times a day.
When it comes to their favorite parts, the majority of guys are all about the guns, with 76 per cent checking out their arms. This is followed by their legs (54 per cent), their smiles (49 per cent), their eyes (43 per cent), and their hair (38 per cent).
Overall, 82 per cent of men agreed that maintaining a good personal appearance was a key prerogative, with 67 per cent revealing they have three or more cosmetic products, and 34 per cent admitting to having used a female friend or family member's cosmetic products in the past. Nine per cent use cosmetic products targeted at women regularly.
Tracey Denison, Managing Director at Avaj, said the behavior could be due to the increasing trend for selfies. "It's also possible that the selfie trend is partially driving this rise in male vanity, as people become more used to celebrating their appearance," she explained.
"Unfortunately, this doesn't seem to have seeped through to women as much, and they still seem to be the more self-conscious sex."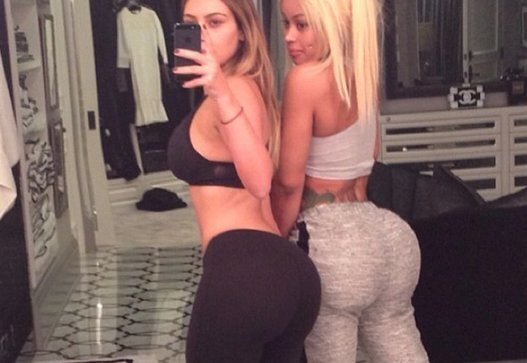 The Year In Kim Kardashian Selfies