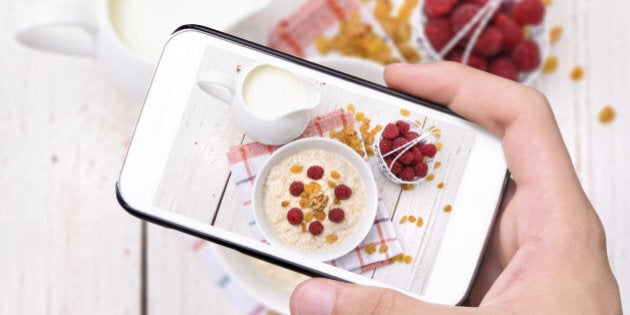 If you want to know where to find millennials on social media, it is without doubt on Instagram. As a generation, millennials have a longing to share their experiences whether big or trivial. Instagram allows them with a platform to do so by posting and sharing photos. It's quick, it's easy, and for many it seems to have become a hobby. According to leading research company GfK, millennials account for 70 per cent of Instagram users. That is a significant percentage and something that brands should be paying close attention to if they want to attract, maintain, and increase their millennial consumers.
In order to engage Millennials, companies can't just launch an Instagram account and expect Millennials to pay attention. Millennials show great interest in brands and products if something is relevant, includes real people they can relate to, and if brands can prove their worth with visuals that align the experiences Millennials are craving. Yet, this isn't everything that sparks interest amongst millennials. As this article points out, successful brands pull all kinds of interesting tactics on Instagram that make them dominate the most popular of social media platforms among Generation Y.
Millennials prefer and support brands that enable them to express themselves in creative ways.
Millennials are considered to be a key demographic for a majority of brands -- something that has been apparent since the early 2000's, but many brands have struggled to maintain this coveted audience's attention. One such way to keep them engaged is to ask them to use their Instagram account to support the brand. This may seem counter intuitive, but the fact is, you have to leverage their appreciation for transparency and their social ego. The combination is a powerful opportunity. As one of the top social media tools used by this generation on a daily basis, this makes complete sense.
Pictures speak volumes for millennials and this is why they like Instagram over Twitter, which is more reliant on words to share or get a message across. Millennials are creative individuals by nature, and therefore prefer and support brands that enable them to express themselves in creative ways. Doing so through photos on Instagram is a way millennials can connect with others who value the same brands, creating a community of sorts and an easy focus group for brands when launching new products.
So why do millennials like Instagram so much?
Top reasons include being current, friendly, trendy, creative, and useful. Only five years young, Instagram has already proved to be the fastest growing major social network. There are over 30 billion pictures shared on Instagram and this kind of visual heaven is the perfect place for brands to tell their story, which in turn, sells their products. As this article points out, one of the top reasons why users follow brands on Instagram is because they find their content interesting. That seems simple enough, but a key component is how the account is curated. Funnily enough, that social ego I mentioned earlier, also relates to which accounts they follow. If your Instagram account is visually messy, meaning it doesn't have a theme or some visual guidelines, you can expect people to flee, because your photos are messing up their stream. On the flipside, making the content align with your brand values, product and experiences and trends, you'll have higher engagement and organic growth.
Brands Using Instagram Effectively with Millennials
Increasing a brand's likeability and following on Instagram is also based on how they interact with their followers. Brands who like their follower's posts especially when those followers support the brand and its products, is a sure way to engage with consumers. There are several brands doing a great job with Instagram particularly with millennials. Some include Benefit Cosmetics who showcases customers using their products, Sony who is using Instagram to stay current and relevant with their 'Back to the Future' posts and the latest in MLB.
Other top brands using Instagram effectively according to AdWeek, include GoPro, Expedia, and Canada's own, Winners. While these brands and several others use Instagram to their advantage and to engage with millennial consumers, top brands aren't using Instagram as much as we thought. This is where brands should be paying close attention, considering Instagram's popularity amongst the consumer-driven generation of millennials. Instagram is an easy and effective way to market any brand and its products, yet as this Fortune article points out, only one-quarter of top brands use Instagram. Many companies look at Instagram as the #4 platform to engage, and maybe believe it's a choice between Facebook and Instagram, but it's simply not the case. Its similar to other media -- where you wouldn't just buy one or two outlets, because you know you'd be missing too much of your target (via the message and the medium).
While Instagram relies heavily on photos to promote a brand and its products, brands need to do much more than simply share photos if they want to increase their profitability and likeability. The photos a brand shares are without doubt the starting point, but those photos need to stand out, capture attention, and make followers and consumers want more. The photos need to be creative to a degree, otherwise you'll bore the millennial's imaginative-thirsty mind. A brand's posts also need more than just the photo itself.
Gaining more Instagram followers, making the user experience more interactive, speaking the language of the target millennial audience, are just some of the ways in which brands can fully and more successfully utilize Instagram and make it their best marketing tool.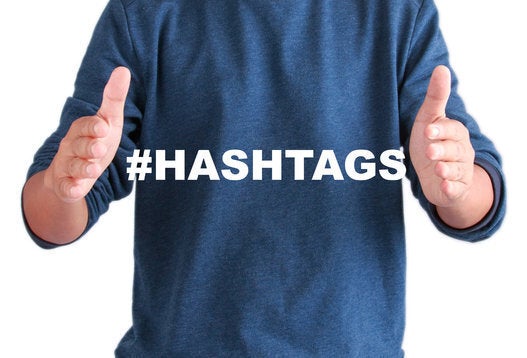 7 Ways To Increase Presence On Instagram
Popular in the Community