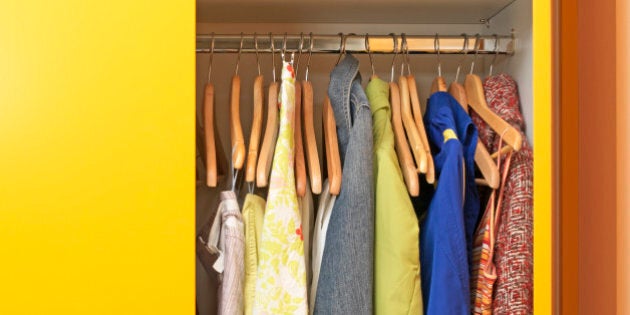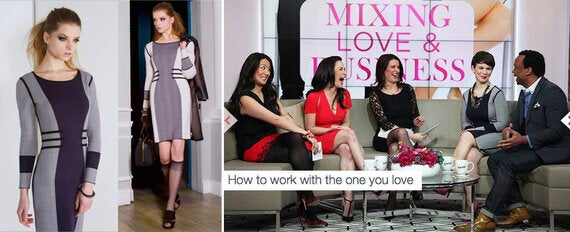 Earlier this year, my husband and I were invited to share our world of mixing business with pleasure on CTV's popular show, The Social. When you own a business together and you spend nearly every minute of the day together as we do, people have a lot of questions and we're happy to share our experiences. As most ladies can relate to, the very next thing I did after we confirmed our TV appearance was scurry to find the perfect outfit to wear on-screen. Hang in there and allow me to explain what I learned about you and me.
It's only fitting (pun intended), that I called upon one of my favourite designers whose pieces I've worn at nearly every major occasion in the past two years. From speaking engagements, to my honeymoon, I can't get enough of New York trendsetter Jia Li of Jia Collection. After an unreasonable amount of time spent choosing the candidates for this job, we settled on two of her new reversible dresses, and express shipped them straight over to me in Toronto. I love her pieces. They're comfortable, they're both sophisticated and stylish, they're wrinkle-free, and you always get at least two dresses in one because they're reversible. Top that off with an opportunity to support another woman in business, and I'm all in.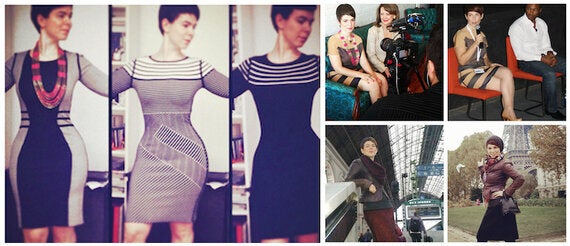 But back to what I discovered. I was still having a hard time deciding between which dress to wear, and I thought it was an easy thing to ask my social media tribe about, on Instagram and Facebook. After all, I am a social media strategist, and I'm always experimenting with online engagement. That's when the fun began.
I received the highest engagement on any post I had ever shared personally with my network, in a matter of hours. This activity was second only to my post about getting engaged a few years earlier, and second before my post about getting married. These things were more popular than my post asking my audience to vote on what I should title my first book. Over 112 comments poured in on Facebook, 37 on Instagram, and a slew of private inbox messages. My Klout score jumped five points, and I continued hearing about this dress in person at events for the next few weeks. Even my husband was getting inbox messages from his friends about this dress, but that's a whole other conversation for a different article. I was flattered, and even more intrigued by why.
See, I have been thinking critically about this, with my modern-day feminist hat on. I noticed a pattern. My top three posts of all time each validate traditional gender roles and values in some way. As progressive and as highly-educated as my tribe is, their comments and likes have been strongest still when I post about my my marriage and dare I say it, my sex appeal. I get it, my hips don't lie however I choose to dress.
But when I post about my political views, or I want to have a discussion about white privilege and feminism, I get some engagement but not nearly as much as on my most popular three posts. When I share stories about business successes or professional wins, I will get a couple of likes and the occasional 'high five'. Yet, when I connect a post to social norms like marriage, engagement, or women's fashion, it seems that I have somewhat of a winning combo for social engagement. I get it, I'm grateful to be able to celebrate these privileges, and still I'm surprised how deep these social values and norms run into our psyche, despite all of today's alternatives.
This observation isn't rocket-science, but it does offer some yummy lessons for social media users everywhere. If social media is a form of expression, for what we value, what we believe in, and what we care about, we need to understand who makes up our tribe online and what they would respond to.
Our goal online (if we want to engage others) is to remix that which we care about with that which our audience values. It's a true sweet spot when those two elements converge.
I'm incredibly grateful that anyone cares enough to engage with anything that I share at all. I am energized every time my posts make it onto anyone's radar, and I'm always intrigued with what worked to engage people and what didn't. That's why I'm writing this article in the first place, to share some of my observations in my work and about being a woman in business today. Still, when you consider all of the possible topics we could engage with one another about, and keeping in mind the multiple degrees, professional accomplishments and world-travels of both me and my tribe, what I have learned about you and me, is to never underestimate the power of a dress.
Popular in the Community