Health experts have long warned that a sedentary lifestyle can contribute to a number of diseases and even shorten people's lifespans. Several recent studies have confirmed that sitting for hours while working, commuting or relaxing at home can result in serious damage that cannot easily be offset even with regular exercise.
One study found that sitting for six to eight hours significantly increases the risk of chronic illnesses such as diabetes, heart disease, hypertension and certain forms of cancer. These findings are particularly relevant for office workers and people driving for a living, like taxi, bus and truck drivers, according to Dr. Richard R. Rosenkranz, a professor of nutrition science at Kansas State University and co-author of the study report.
"We know with very high confidence that more physically active people do better with regard to chronic disease compared to less physically active people, but we should also be looking at reduced sitting. A lot of office jobs that require long periods of sitting may be hazardous to your health because of inactivity and low levels of energy expenditure," Rosenkranz said in an interview with Medical News Today. "It's not just that people aren't getting enough physical activity, but it's that they're also sitting too much."
What's significant here is that sitting for hours on end by itself can form a health hazard. For example, as one study found, those who sit uninterruptedly for most of their work days can nearly double their risk of developing colon cancer. This is independent of how physically active they are in their free time. It's a bit like smoking -- the damage occurs no matter how healthily you live otherwise.
The risks are the same for everyone who sits too long, regardless of age, says Dr. Mark Tremblay, professor of pediatrics at the University of Ottawa, Canada, and director of the Healthy Active Living and Obesity Research Institute (HALO).
"People tend to think they're okay as long as they get their 'dose' of working out each day, [but] getting your 30 minutes of physical activity five times a week is no insurance against chronic disease," he said to Reuters.
Why sitting especially contributes to such a wide range of health risks is not yet altogether clear, however, experts believe that sitting too much may adversely affect blood vessels and metabolism by increasing fat content in the blood stream and lower HDL ("good") cholesterol levels.
"When you are standing or walking, your leg muscles are constantly working, which helps to clear blood glucose and blood fats from the blood stream," said Dr. Hidde van der Ploeg, a researcher at the University of Sydney who conducted a separate study on the subject in Australia. "If you are sitting, this is not happening because the muscles are not active."
More companies are beginning to realize that a health-conducive work environment can benefit not only their workers but also their own bottom-line. To minimize rising insurance costs by preventing health problems before they develop, some are redesigning work stations and offer in-house facilities where employees can move, bend and stretch multiple times during the day. Elevated desks where work can be performed standing and even treadmills in individual office spaces are becoming more common.
There are also less cumbersome adjustments people can do on their own. Taking breaks for a few minutes every one or two hours by walking the hallways or climbing the stairs to loosen one's muscles is a good start. Unfortunately, there is not much to be done about long, slow-moving commutes other than finding housing closer to work, which is not always an option. But moving and stretching after coming home, instead of immediately collapsing in the lazy chair, can offer at least some compensation.
Those who travel long-distance by plane should also pay close attention to their need for movement before and after their flight. Layovers offer great opportunities for walking airport terminals. Instead of sitting at the bar, the lounge or the waiting area, you can go for a long stroll. While airborne, you should get up at least once every hour and walk the aisles as far as possible.
The benefits from moving, even the slow and leisurely kind, should not be underestimated or dismissed as insignificant. If nothing else, you burn a few calories and prevent stiffness and back pain and, in the long run, more serious problems. So, don't just sit there, do something for your health...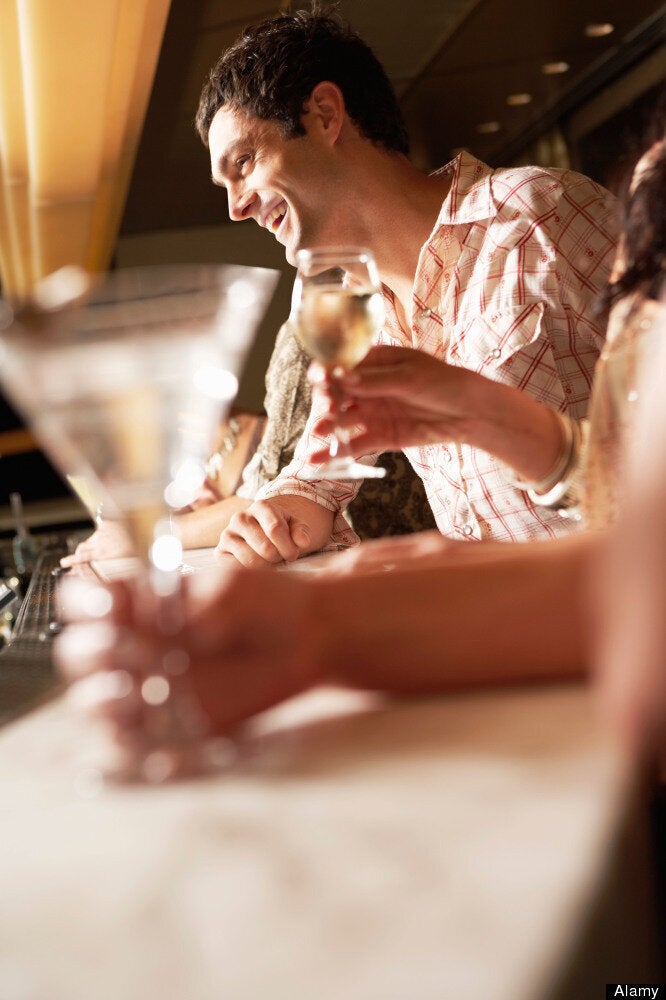 25 Ways To Move More
Popular in the Community