It is a terrible shame that many of those in charge of public smoking policy tend to be what Toronto Star columnist, Rosie Dimanno called Nico-Nazis. No one would deny that smoking is bad for physical health but for those with serious mental illnesses it may actual have beneficial psychiatric properties. A very high proportion of people with schizophrenia smoke and for what may be very good reasons.
Our blanket ban on smoking and our reluctance to embrace e-cigarettes may be doing this group of already neglected patients even more damage.
Smoking is believed to be a form of self medication for those with schizophrenia who often have very impaired working memory. This form of memory is important for recalling short-term facts or for performing other cognitive tasks.
Recent research at Yale has found that nicotinic α7 receptors in the brain, when properly stimulated, are essential for proper excitation of the working-memory circuits in the cortex. Inhalation of nicotine is an attempt to stimulate those nicotinic α7 receptors. Smoking is not therapy and drugs to stimulate that receptor are being investigated. Until then, many of those with schizophrenia will continue to smoke.
The purported beneficial psychiatric effects of smoking is actually something that has long been known or suspected. It was once routine policy, I've been told, to supply hospitalized psychiatric patients with free cigarettes. Thanks to the Nico-Nazis, we have now banned any smoking whatsoever in psychiatric hospitals to the detriment of patients. Previously, in-patients had an isolated smoking room within the unit so they could smoke on their own timetable. Now, patients are given short furloughs from their wards to go outside to smoke. Those who are confined to locked units until they stabilize must be escorted outside by busy staff for whom that task is a last priority.
A 2008 discussion in the Centre for Addiction and Mental Health in Toronto magazine, Cross Currents, focused on the no smoking controversy. In that article, Dr. Richard O'Reilly, a psychiatry professor at Western University in London, Ontario said that smoking bans contradict involuntary admission principles and inflict unnecessary suffering on inpatients.
He explained that "It is a widely held principle that when we certify people into psychiatric hospitals we do it in the least intrusive way. However, when we stop patients from smoking, we aren't using the least restrictive alternative. In fact, we precipitate them into nicotine withdrawal, which is an extremely distressing condition."
David Simpson, program manager for Ontario's Psychiatric Patient Advocate Office, pointed out that because of the total ban on smoking:
"We hear from patients that a lot of behavioural issues start because they've been denied a smoke. Some have smoked for decades and suddenly, because they need mental health treatment, that's the end of it. They engage in acting-out behaviour and may end up in seclusion or restraints, which creates health and safety risks for patients and staff."
And one of those safety risks took place in Halifax when Andre Denny, a psychiatric patient from the East Coast Forensic Hospital in Dartmouth was given one-hour pass from the facility to go have a smoke. Denny failed to return to the hospital and, while absent, murdered Raymond Taavel, a Halifax gay rights activist. A government review that followed that tragic death resulted in a series of recommendations, one of which was that a smoking area be provided in the hospital. Despite the opposition from Halifax health officials, East Coast Hospital implemented that recommendation on April 1, 2013 according to John Gillis, a spokesperson for the Capital District Health Authority.
Capital District Health deserves praise for accepting a difficult and controversial recommendation that will benefit mentally ill patients in their care. It is unique and should be extended to all patients in Nova Scotia and beyond but is only being carried out in that one hospital.
A somewhat different solution is to use electronic or e-cigarettes. These devices do not contain the chemicals and carcinogens found in tobacco cigarettes, do not smell or produce second hand smoke. They heat up liquid containing nicotine and produce water vapour rather than smoke. According to Melodie Tilson, policy director with the Non-Smokers' Rights Association quoted in the National Post, there's "virtually no chance an e-cigarette could be as harmful as a tobacco cigarette to the individual using the product."
But, as the National Post pointed out, she is opposed to them because "We need to look at the bigger picture and their impact on overall smoking rates. If the widespread promotion of these products, and availability, causes young people to use them and then transition to actual cigarettes, that's an increase in harm."
So, while these may be a safer alternative to smoking and something that might benefit psychiatric patients, they are not approved by Health Canada. An editorial in the Canadian Medical Association Journal stated that "Canada's laws governing these devices are among the most restrictive in the world." The editorial called for e-cigarettes to be regulated as drug delivery devices.
A similar plea was made in theNew York Times by op ed contributors Amy L. Fairchild, a professor, and James Colgrove, an associate professor, of sociomedical sciences at the Mailman School of Public Health at Columbia. In calling for Food and Drug Administration regulation, they cited as analogy the fact that "AIDS prompted public health advocates to support needle exchange for users of intravenous drugs, a harm-reduction approach that also drew fire from those who favored complete elimination of drug use." The same concept could be applied to e-cigarettes.
If e-cigarettes were approved, they could be allowed for use by those suffering with serious psychiatric disorders in hospital. Those devices might help alleviate some of the deficits associated with schizophrenia, reduce the health risks of cigarette smoking, and allow for patients to smoke in hospital without the need to be allowed off the ward, either escorted or unescorted, and reduce the amount of second hand smoke exposure to non smoking patients and staff.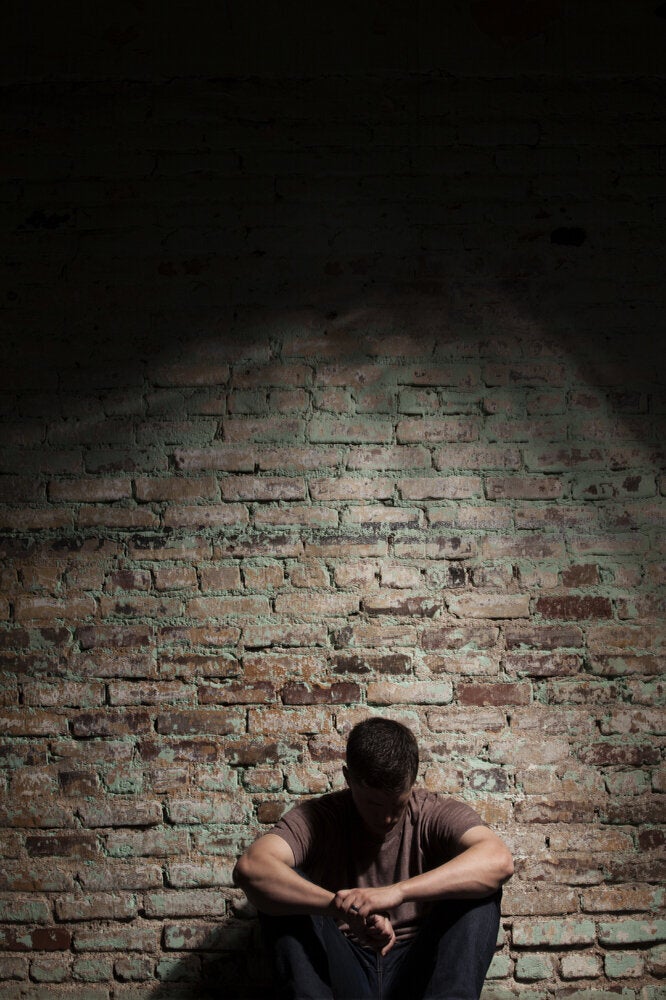 Facts About Mental Health in Canada