 The Israel Defence Forces, the best-equipped army in the region, hit with warships, helicopters and jets. Hamas responded in kind with rockets and mortars. Civilians on both sides suffered.
But this time, the conflict took a surreal, technological turn as both sides took to social media in an online war of words and images.
At one point the two accounts, @idfspokesperson and @alqassambrigade (the military arm of Hamas), even responded to each other.
Hamas hasn't been as polished but it's been just as active on social media.
Make no mistake, these social media campaigns are a battle for hearts and minds, for the public opinion of those around the world. And this isn't anything new.
The U.S. allowed journalists to be embedded with its soldiers in Iraq and Afghanistan. The U.S. military has a robust presence on social media and regularly gives footage to broadcast outlets. Propaganda is also nothing new in war.
But the IDF's and Hamas' use of social media raises a number of ethical and journalistic questions.
But by standing pat now these services could open themselves up for serious trouble later on and in some ways drags these services into the conflict.
Hamas is listed as a terror group in many countries, including Canada. The group has kidnapped Israeli soldiers, plotted suicide attacks and more. Would Twitter block the group if it posted photos of a kidnapped Israeli soldier? What about videos of a soldier being executed? Or a suicide bomber's last testament?
Would Twitter or Facebook block the IDF, the arm of a democratically-elected government? What about the Twitter accounts of dictatorships who are actively attacking its citizens and spreading disinformation?
For journalists covering this conflict, the social media war being staged by Hamas and the IDF will make it much harder to get accurate and neutral information. Wired has reported that the Al-Qassam brigade account has already tweeted a photo of an injured girl that was actually a few months old and not even from Gaza.
Forget suppression of photos, videos or information. What stops either side from doctoring or fabricating photos or videos? Or take it one step further: what stops either side from using fake or surrogate accounts from spreading this information?
Authoritarian regimes have flooded social networks with fake accounts or trolls. Israel hasn't done this but during the Arab Spring, Bahraini activists talked about the "Bahraini trolls," groups of users on Twitter who targeted people with a barrage of insulting and threatening messages.
And in cases where censoring or shutting off the internet is impossible or undesirable, the IDF's social media campaign has given governments around the world a template for fighting a soft war online and in social media.
The Israeli-Palestinian conflict has always defied easy solutions and on social media, as we've seen this week, it's been no different.
*Ron Nurwisah is the community manager for Huffington Post Canada. Follow him on Twitter @boyreporter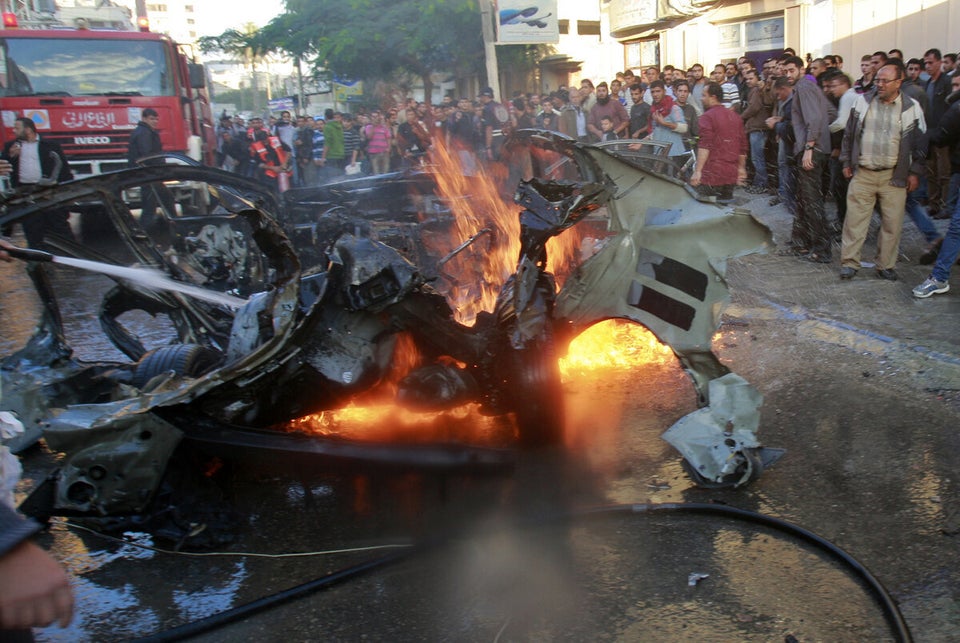 Israeli Strike Hits Gaza
Popular in the Community