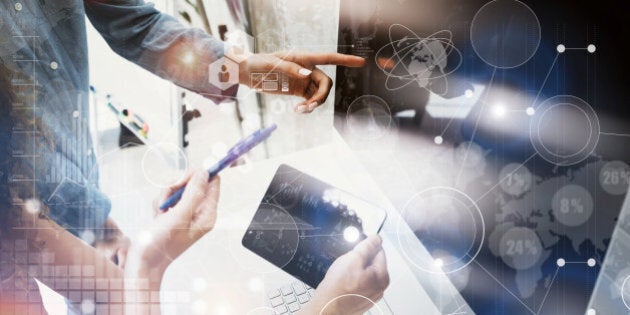 Looking for a job? You're not alone.
Last month, Statistics Canada reported 31,200 job losses in July. There were also 71,000 full-time positions eliminated, employment among young workers fell by 28,000, and the unemployment rate moved up to 6.9 per cent.
And while sectors like construction, public services, and transportation are in decline, there is one industry that is scrambling to find more people to hire: technology.
The Information and Communications Technology Council reported that 218,000 tech jobs will need to be filled in Canada by 2020. And with powerhouses like Shopify, Slack, and Hootsuite all stemming from 'Silicon Valley North', the tech sector was directly responsible for $117 billion of Canada's economic output in 2015 -- greater than that of the finance and insurance industries.
Yet despite this rapid growth and promising future, Canadian tech companies are constantly struggling to find the right people. The war on talent is very much in effect, as everyone from small startups to digital power houses are competing for skilled designers, developers, and marketers to be player in the global market.
So how can Canada fill this shortage of talent, while also creating jobs for those struggling to find work?
Gone are the days when developers had to be self-taught. The 'tech nerd' stereotype has led many to believe that you had to be some sort of digital genius in order to decipher the complicated language of code. But in reality, this couldn't be further from the truth. Anyone without a formal background can learn the most in-demand tech skills and jump into these sought-after careers.
The industry is working hard to remove the stigma that you have to be some sort of Zuckerberg-type genius in order to work in the field.
The missing link is resources. Until recently, tech programs were either out of date or non-existent, giving students few ways to enter this field. But in the last three years, the industry has taken matters into their own hands to solve this issue and educate the next generation of innovation. Whether it's through progressive schools, online resources, or bootcamps, tech education is disrupting the traditional form of post-secondary education in one pivotal way: time.
By focusing on relevant curriculum, students can learn the information they need rather than be bogged down with electives that have little to do with shaping their career. Plus it's significantly less expensive (think 80 per cent cheaper) than a four-year degree, and the job prospects are seemingly endless (be prepared for your LinkedIn to be bombarded by recruiters).
The industry is working hard to remove the stigma that you have to be some sort of Zuckerberg-type genius in order to work in the field. In fact, it's often those without tech backgrounds that excel in certain careers. For example, those with psychology degrees make great UX designers, which focuses on thinking patterns and interactions. Many people with an economics background do well as digital marketers, as this role is about leveraging data and monitoring campaigns through analytics.
The key to Canada's future economic growth lies in knowing where our strengths are, and clearly it's in innovation and technology. But in order for this sector to thrive it relies on our country's ability to provide educated and skilled workers who can move our country forward.
Follow HuffPost Canada Blogs on Facebook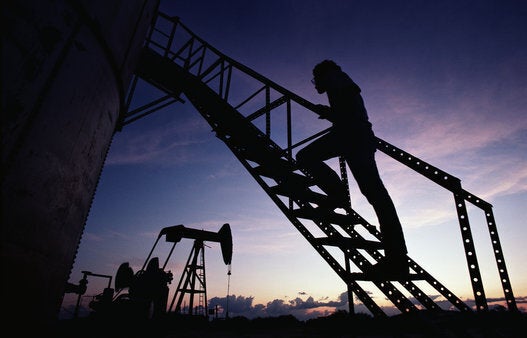 Wage Gains In Canada, By Industry (2015)
Popular in the Community