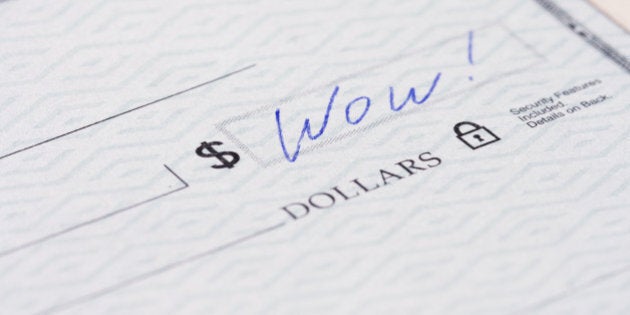 OTTAWA — As MPs prepare for a second day of clause-by-clause debate over amendments to the Fair Elections Act, The Huffington Post Canada looks at how the Conservative government's election bill increases the influence of money in the political process – and how it fails to lift the veil of secrecy surrounding how political parties spend their money.
This despite the fact that hundreds of millions of taxpayer dollars have been used to subsidize political parties in the past decade. Critics point to four key ways the act does not go far enough to reform how political parties account for their spending.
1. No receipts needed for political parties' expense claims.
"At every election, parties receive $33 million in reimbursements without showing a single invoice to support their claims," Elections Canada's Chief Electoral Officer Marc Mayrand told a Commons committee in March.
Yes, that's right. You, the taxpayer, are giving political parties your money without any proof of how they have spent it.
The federal watchdog is the only electoral body in Canada that lacks the power to require parties to back up expense claims with documents to show that the money was actually spent, he said. Mayrand called for "this anomaly" to be corrected.
Political parties receive millions in taxpayer subsidies every year. It is not only their election expenses (which are refunded at 50 per cent) and their candidates' expenses (valued at about $23.4 million in 2011 and refunded at 60 per cent). There is also the per-vote subsidy that will be phased out in April 2015, but was worth $28,697,486 in 2011.
And of course, there is the generous tax subsidy given to political parties whose donors receive 75 per cent off their contributions up to $400. Larger donations also receive a credit worth half or a third of the additional amount.
In 2011-2012, 200,370 Canadians made federal contributions worth $55.56 million. Taxpayers subsidized those contributions by giving those donors back $32.852 million in tax breaks.
Conservative MP Michael Chong told HuffPost he estimates his party has received more than $300 million over the past decade in taxpayer support.
"Vast sums of money, of public money, are spent on political parties. In return for that expenditure, political parties ought to be transparent and accountable in how they run themselves," Chong said in an interview last month.
He wants to see legislation govern how political party caucuses operate. Others suggest a baby step to transparency: forcing the mandatory disclosure of political parties' expenses.
Right now, candidates have to file supporting documents with Elections Canada when filing expense claims. But political parties don't have to, and Elections Canada doesn't have the power even to ask for them.
It is a giant loophole that Mayrand and academics had hoped the Fair Elections Act would close. But it won't.
"Without these receipts, Elections Canada cannot check to see whether the parties are compliant with the campaign finance rules," University of Toronto law professor Yasmin Dawood said.
"This is unacceptable. In any other context, if you are getting reimbursements, you have to provide receipts."
Simply requiring detailed expense reports and receipts would serve as a deterrent to inappropriate expense claims, she said.
"Just by having to provide the document, that in itself is helpful to ensure that the rules are being followed properly."
Right now, political parties file general statements verified by an auditor of their choice.
Graham Fox of the Institute for Research on Public Policy told HuffPost he thinks Canadians who file receipts with their income tax returns would expect political parties to follow the same rules.
"It doesn't stand the test of common sense," he said.
"Nobody wants the red tape, but we all have it," said Monique Deveaux, the Canada Research Chair in Ethics and Global Social Change at the University of Guelph.
The Canadian Taxpayers Federation's Gregory Thomas told HuffPost that he suspects that political parties have been more or less silent on this issue because they like the rules as they are.
"We know that political parties will use these public disclosures to mine for intelligence on how the other political parties are operating," he said.
His group opposes the per-vote subsidy and it also opposes the tax credit for political party donors. But Thomas said there is a case for accountability given how much the political parties receive.
"Our approach is they should not be getting this money in the first place. And then if they want, [they can] enjoy privacy on how they spend their money."
2. Individual donation limits are going up. Wealthy candidates can now give their own campaigns more money.
Under the new rules, the limit on campaign contributions is going up by as much as $1,200. Candidates running for office will be allowed to give themselves another $5,000 and leadership candidates will be allowed to give themselves $25,000 more towards their own race.
Right now individuals can give a maximum of $4,800 total each year, with caps on the kinds of donations:
– $1,200 to a registered political party
– $1,200 to riding associations, nomination contestants and/or candidates
– $1,200 to contestants in a leadership contest
– $1,200 to independent candidates in an election
The Fair Elections Act proposes to increase contributions immediately by $300 in each category to a $1,500 maximum, with a subsequent annual increase of $25.
University of Ottawa professor Patti Tamara Lenard called the changes "a profoundly bad idea because they increase the influence of money in politics."
"Every time the government decides to increase campaign contributions rather than decrease them, which is what they should do, they're making a decision about whose voice should count more," she told a Commons committee.
Paul Howe, a political scientist at the University of New Brunswick, told MPs that a study he conducted with his students suggested "significant inequalities" in patterns of political donations.
"Donors of amounts over $200 account for only one-quarter of all donors, but their contributions represent nearly two-thirds of all donation dollars – so larger donations, not surprisingly, count for a lot more," he said.
Seventy-five percent of people who donate to political parties give less than $200, he said. Donors who give more are wealthier individuals who give most of the contributions parties receive, he added. There are nearly four times as many people donating that amount in the top 20 per cent of household incomes as there are among people in the bottom 20 per cent, Howe said.
"Political donating is not as widely spread as we might think and is instead significantly dominated by smaller numbers of relatively wealthy Canadians."
"Raising the donation limit to $1,500 is a move in the wrong direction. The limit should instead be decreased, and probably quite substantially," Howe said.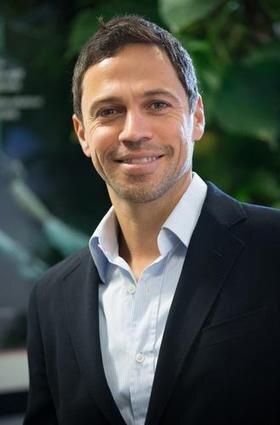 Richest Canadians, According To Forbes
Duff Conacher, the founder of Democracy Watch, said increases in individual contributions would encourage the type of corrupt schemes seen in Quebec where corporations funneled donations to political parties using their employees.
"Why did Quebec reduce its donation limit from $1,000 to $100?" Conacher asked. "[Because] it's pretty easy to find 10 people without a conscience."
Finding 100 in order to make the same contribution is a lot more difficult, he added.
F. Leslie Seidle, a research director with the Institute for Research on Public Policy, said he doesn't have a problem with raising the contribution limit and points out it's been moving up as a result of inflation anyway.
"The purpose of contribution limits is to curb or prevent undue influence on the part of donors, and you really can't exercise very much influence over anybody for that amount of money," Seidle said.
University of Toronto political science professor Melissa Williams says the most concerning increase is the one for candidates contributing to their own campaign.
"It's a thin edge of the wedge for making personal wealth much more important in who is going to be able to run for office in this country," she said.
"It's really important to close that gap, so that whatever the ceiling is for individual Canadians we should have the same ceiling for candidates."
In 2012, the Conservative party received the most amount of contributions, $17.3 million from 87,306 Canadians. That was practically double the Liberals' $8.2 million from 44,466 donors and the NDP's $7.7 million from 43,537 donors.
The individual contribution increase is designed to compensate political parties for income lost by the elimination of the per-vote subsidy, which Prime Minister Stephen Harper scrapped in 2011.
Dawood said it is not clear why the government is making this change.
"It was not a problem that was identified in 2011, after the election, that there isn't enough money in politics."
3. Should financial institutions bankroll candidates?
Conacher, who is also adjunct professor at the University of Toronto's faculty of law, does not think banks should be allowed to lend candidates money.
The Conservatives' election bill closes a loophole that gave wealthy Canadians a way of circumventing the rules by making uncapped loans to politicians that went unpaid and later were written off and forgiven. Under the Fair Elections Act's new provisions, however, individuals will be prevented from lending more than the $1,500 contribution limit. Any additional funds must be lent by a bank at commercial rates or lent by a political party or riding association to their candidate.
Conacher believes, however, that taking loans from banks could place candidates in a conflict of interest after they are elected and are debating or voting on bank measures.
"Why would you open the door to banks' choosing which candidates should be granted a loan," he said. "Even if the terms are the same, it is the bank's decision."
4. A backdoor election increase.
The Fair Elections Act also increases election spending for political parties, candidates and nomination contestants. Using last election's numbers, it would mean slightly more than $1 million for each political party that runs candidates in each riding ($0.735 for every elector instead of $0.70)
But the real change is that election expenses, which used to be capped for the entire campaign period, will now increase by $650,000 each day after the normal 36-day writ.
And who gets to decide how long the election lasts? That would be the government, currently the Conservative Party of Canada.
In his recommendations, Elections Canada's Chief Electoral Officer Marc Mayrand said the provision would affect the "level playing field" between political parties, suggesting smaller players such as the Green Party, for example, might be penalized. Mayrand said in his view the increase "does not appear necessary."
Since voting day is actually on day 37 of a campaign, even the minimum election period would mean a larger increase in spending limit.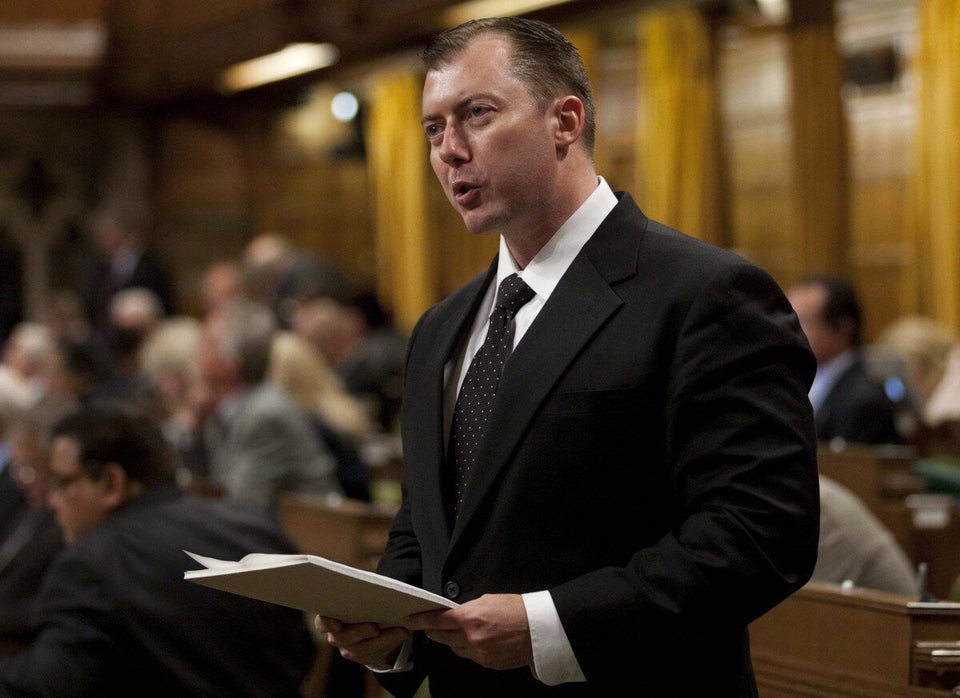 Former Reform MPs In Harper's Government
Popular in the Community