Freedom to Read Week is an annual event that encourages Canadians to think about and reaffirm their commitment to intellectual freedom, which is guaranteed them under the Charter of Rights and Freedoms.

More than 50 events will take place in schools, libraries and public spaces across Canada between February 23 and March 1, 2014. Events range from reading marathons to panel discussions, banned books cafes to contests.

The Calgary Public Library runs an annual Freedom to Read Week contest. The following was one of the winning student essays in 2013.

You can find out about Freedom to Read Week events taking place across Canada at freedomtoread.ca.
"Silenced Voices" by Ethan G. (Grade 9)
On February 14, 1989, the spiritual leader of Iran called on all devout Muslims to kill Salman Rushdie because of references to the prophet Mohammed in his novel The Satanic Verses. In response, thousands of people worldwide showed their solidarity by wearing "I am Salman Rushdie" buttons. Rushdie went into hiding until 1998, emerging only when the order was lifted.
In a world without the freedom to read, I am Salman Rushdie.
I am 460 Confucian scholars who were suffocated to death so that recorded history would begin with the reign of Emperor Shih Huang Ti.
I am Martin Luther whose Ninety-Five Theses was burned, but not before it set the stage for the Protestant Reformation.
I am Galileo Galilei, Nicolaus Copernicus, Johannes Kepler, John Stuart Mill, Jean-Jacques Rousseau and David Hume, whose masterpieces of science and philosophy, though critical to the development of Western Civilization, were prohibited by the Catholic Church and listed in the Index Librorum Prohibitorum for almost 400 years.
I am Adam Smith whose Wealth of Nations was banned in England and France because of ideas that inform our capitalist economic system today and contribute to its prosperity.
I am Nobel laureates John Steinbeck, whose books were burned for depicting the plight of American migrant farm workers; Donald Woods who was driven into exile for denouncing South African apartheid; and dissident Liu Xiaobo who was imprisoned for criticizing China's human rights record.
I am Canadian journalist Zahra Kazemi who was beaten to death after documenting the suffering in Iranian prisons, but whose story has yet to be told fully by either the Canadian or Iranian governments.
I am schoolgirl Malala Yousafzai, brutally shot for blogging about girls' rights to education in Pakistan.
In a world without the freedom to read, I am anyone who has ever been censored into silence.
---------------------------------------------
Canadians have long tried to remove books and magazines that they deem offensive, or inappropriate for certain audiences, from public libraries and schools. Sometimes they have succeeded and sometimes
they have failed. To mark the thirtieth anniversary of Freedom to Read Week, we present 30 of their
targets in recent decades. (Compilation and notes by Franklin Carter)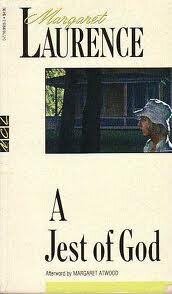 30 Challenged Publications
Popular in the Community