Toronto is a city of culture pockets, in a quite literal sense. Geographically, one can pass through distinct neighbourhoods akin to Korea, Italy, China, and Portugal within a single 30-minute stroll. In terms of creative output, the same model exists.
Specific to music (the communities to which I'm closest), there exists burgeoning punk, electronic, hip hop, country, and indie rock scenes that, even independent of one another, could rival many other cities' entire music scenes. As such, it seems fitting that when Toronto's musicians reach relevance internationally, they bring their entire creative community with them.
Historically and contemporarily, this proves to be true. And, as someone who has made a habit (and a career) of digging into emerging music scenes, I can see that Toronto's community-first model is growing.
There's been plenty of excitable chatter in the past 12-24 months about the rising value of Toronto's music scene on an international level, perhaps more so than ever. Our city has adopted chart-topper Drake as its culture flag-bearer and he has taken the role seriously; initiating an entire re-brand (The 6) that has reached areas of the globe that "Toronto," or "T-dot" never could, simultaneously transforming the global dialogue around Toronto's urban music output from largely non-existent to arguably the world's most touted.
But as positive of an impact he's had on his hometown brand image, he's perhaps more passionate about his OVO crew. The collective that he and his longtime friends/production partners have turned into a record label, a clothing brand, and an annual festival. Drake has become somewhat of a @ChampagnePapi to many other talented artists that he's surrounded himself with; rapper Party Next Door, R&B sensation The Weeknd, and now producer/performer duo Majid Jordan have all seen their careers boosted by their respective OVO connections.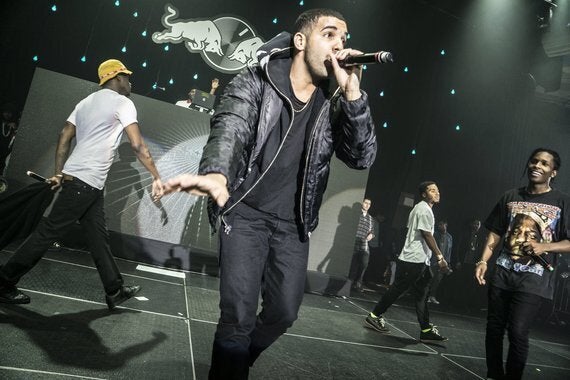 Drake and A$AP Mob performs for Red Bull Sound Select Presents: 30 Days in LA in Los Angeles, CA, USA on 30 November 2014. Photo credit: Misha Vladimirskiy / Red Bull Sound Select / Content Pool
This is a model that Toronto's exports have seemed to follow for years -- when one artist breaks, so do the communities that have birthed them. While not entirely unique to Toronto, it's certainly a trend that has planted roots there and helped grow Canada's music scene immensely, one [Broken Social] scene at a time.
2017 will mark the 15th anniversary of Broken Social Scene's "You Forgot it in People," an album which was universally acclaimed in the early days of online music journalism. The album's credits boast a 15-person musical gang that, in the years that followed, became a veritable whose-who of relevant musicians hailing from Toronto. Feist, as well as key members of indie rock mainstays Metric, Apostle of Hustle, Stars, Do Make Say Think, and others are all credited as being part of the album's personnel. BSS founder Kevin Drew also co-launched Arts & Crafts around this time, a Toronto-based record label & management company whose international relevance was unrivalled by Toronto upstart music companies until OVO came along.
Arts & Crafts continue to be in the business of discovering new talent in the city, and it comes as little surprise that they do so by looking at cultural communities as much as singular artists -- and it's a model that many people interested in the "next ones" have adopted locally. Next week sees two of these groups joining forces, as Arts & Crafts curates this month's Red Bull Sound Select Presents: Toronto showcase at the Silver Dollar Room on March 31; Sound Select being the energy drink-backed live music program which seeks to highlight and support emerging music in cities around the world. The monthly shows put emphasis on the local support acts, rather than the headliner, and the two focus acts this month both have strong ties to fledgling creative communities in our city.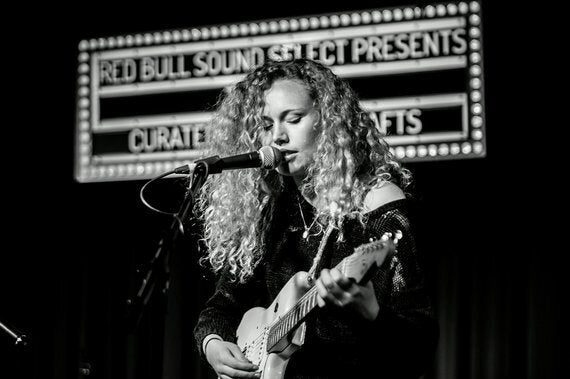 Blunt Chunks performs for Red Bull Sound Select at The Drake in Toronto, Canada on August 6th, 2015. Photo credit: Maria Jose Govea / Red Bull Sound Select / Content Pool
Sludge-y grunge revivalists Frigs call 'Heretical Objects Collective' home, quite literally. The underground arts community all live together in a live/work space in the city's upper-west side where they eat, sleep, play music, and just generally exist all together. Likewise, solo experimental electronic musician & vocalist Blunt Chunks is otherwise known as Caitlin Woelfe O'Brien, who is a member of Bad Actors Collective, a diverse community & label of cutting-edge and avant garde musicians led by Fucked Up's Ben Cook.
Frigs and Blunt Chunks could very well be the next Toronto artists to break through to audiences outside of Toronto, as Red Bull Sound Select and Arts & Crafts suggest they might. If they do, we're bound to see that success spread beyond their individual careers and into the artist communities that surround them. One thing's for sure -- it's because of instances like this that Canada's community of Artist Collectives continues to grow. The best part? It shows no signs of slowing down.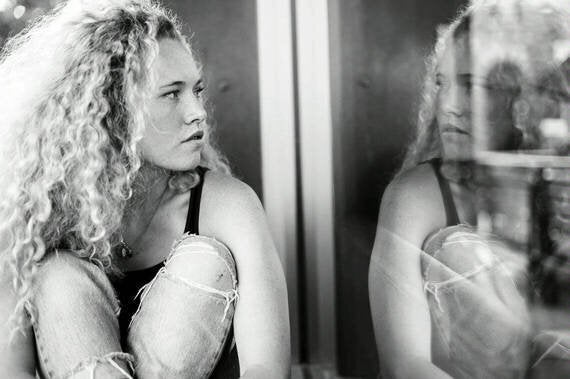 Blunt Chuncks poses for a portrait for Red Bull Sound Select at The Drake in Toronto, Canada on August 6th, 2015. Photo credit: Maria Jose Govea / Red Bull Sound Select / Content Pool
Follow HuffPost Canada Blogs on Facebook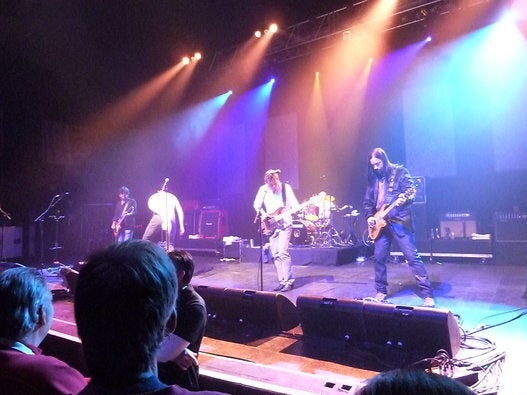 Canadian University Bands