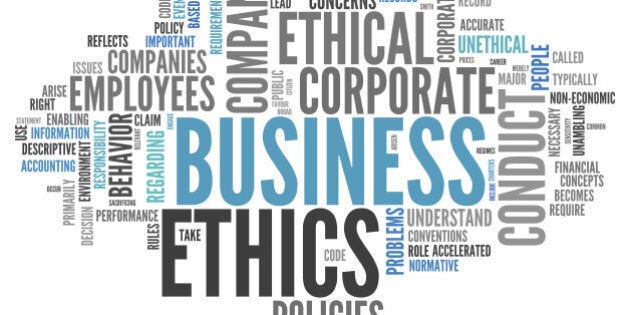 With all due respect to Senator Mike Duffy, headline writers got it wrong when they pronounced him vindicated by the recent court ruling that acquitted the former political journalist on 31 criminal charges for fraud, breach of trust and bribery related to his expenses. While Duffy was found not guilty of legal wrongdoing, he still clearly failed Canadians by allowing others to convince him that it was okay to creatively milk the tax-funded Senate system.
My point here is not to argue that Duffy is a bad guy. In fact, the purpose of this blog is to highlight the fact that many good people -- too many -- fall into the trap of simply accepting that it is appropriate to use technicalities and loopholes to break the principles behind rules when they think they can get away with it or if someone else says they can get away with it.
According to Andrew Fastow, this is a problem approaching epidemic proportions. He sees principle breaking everywhere -- in business deals, political fundraising, tax avoidance, etc. And as the former chief financial officer of Enron, he knows what he is talking about.
In 1999, a 37-year-old Fastow received a CFO Magazine award for capital structure work at Enron. Back then, people inside and outside of the infamous Houston-based company, including stock analysts and credit-rating experts, were falling over themselves to say good things about Enron's spectacular transformation from domestic pipeline business to fully integrated global energy company.
At the time, Fastow's unique financing techniques were being called ground breaking. And he was extremely proud to have helped Enron increase its market capitalization from about US$3.5 billion in 1990 to around US$35 billion in 1999 without issuing a whole lot of equity. "We've increased shareholder value, grown the balance sheet, maintained a stable outlook from the rating agencies, and achieved a low cost of capital," he told CFO Magazine.
Simply put, for a long time, Fastow felt like a creative corporate hero, not a criminal. That changed in 2002, when he was indicted on multiple counts of fraud, money laundering and conspiracy.
Fastow, of course, went to jail for bending accounting rules to the point where a court of law saw his actions as criminal -- something the married father-of-two did not imagine possible. As he recently told me when I interviewed him for Ivey Business Journal: "The fact that I did not see what I was doing as fraud, and the fact that I was not thinking that what I was doing could hurt people, doesn't mitigate what I did. It indicts me further for lacking the character required to identify those things."
When Fastow studied business, corporate governance as we see it today was not big on the agenda. As he recalls, the word "stakeholder" wasn't even used. "When I was in business school," Fastow says, "there was only one word -- shareholder. And I thought what I was doing was good for shareholders and employees, so I thought I was doing my fiduciary duty."
As IBJ notes, Fastow was a good kid from a good home, who received a good education from good schools, and still inadvertently ended up a willing participant in one of the largest corporate frauds in U.S. history. As a result, the former all-star executive's story (read it here) is a highly educational cautionary tale, one that Fastow is actively spreading around the world, hoping to teach future business leaders the lessons he learned the hard way.
As Executive Director of the Ian O. Ihnatowycz Institute for Leadership, I recently helped organize, with the support of my academic colleagues, a presentation by Fastow for students at Western University's Ivey Business School, where I teach. The goal was to raise awareness of the fact that leaders often operate in grey areas loaded with ethical traps.
Business education has come a long way since Fastow got his MBA. And leadership character is big on the agenda at Ivey. Nevertheless, business students are smart and ambitious individuals who may eventually be tempted to cross the line, compromise principles and make ethically challenged decisions under intense pressure to perform from bosses, peers and stakeholders/shareholders.
So it is imperative that they develop an awareness of the need to internalize a core set of principles by which to live and lead and develop the courage required to ask hard questions and challenge coworkers. And hearing Fastow's story helps students sustain this awareness when they enter the marketplace.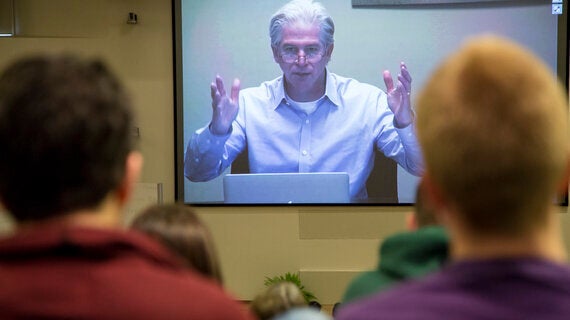 Before hearing Fastow's tale, Ivey HBA student Yohann Cooper told me that he never really understood just how hard it can be "to draw a line between what is wrong and what is necessary to compete." Like other students, he could imagine having graduated and using Enron-like loopholes to his advantage without questioning the justifications. Now he won't. In fact, Cooper says he is now more intent than ever before on studying the micro and macro implications of the actions taken by governments and companies every day. "My long term career goal is to work on improving the rules and making a fairer system," he says.
And that's why -- whether you can forgive Fastow or not -- we should all thank the former CFO of Enron. Simply put, he sends future leaders a message that they are not getting from politicians involved in the Duffy affair.
AUTHOR BIO: Gerard Seijts is a Professor of Organizational Behaviour, holds the Ian O. Ihnatowycz Chair in Leadership, and is Executive Director of the Ian O. Ihnatowycz Institute for Leadership at Ivey Business School at Western University in London, Ontario. He can be reached at gseijts@ivey.uwo.ca
Follow HuffPost Canada Blogs on Facebook