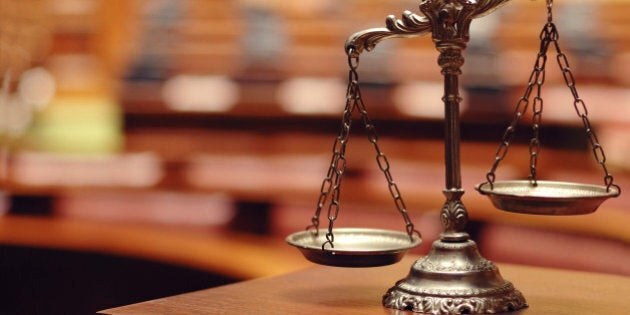 *This letter was co-authored by Ron Ellis, Doug Ewart, Thea Herman, Frederick Zemans and Shin Imai
The Vision Report, of the GTA Legal Clinic Transformation Project released on August 27, 2014, proposes closing all of the 14 community legal clinics currently providing poverty law services in Toronto and using their resources to create three large clinic law servicing centres for Toronto.
The legal clinic system in Toronto is a known entity with a hard-earned reputation. Hundreds of thousands of clients have been helped by their neighbourhood clinics over the years. As some of the many individuals who were deeply involved in the original development of Ontario's system of community-based legal clinics, we have remained interested observers and supporters of that system. Based on that experience and our work in related fields, we have serious concerns about the Vision Report. We believe that the community clinic system is at a critical juncture, and we want to convey our sense of urgency and concern about the Report's recommendations.
Although we accept the premise of an ongoing need to assess the efficiency and effectiveness of community legal clinics and their services, we are not persuaded that the single option presented -- the mega-clinic option -- is appropriate.
More specifically, we believe that, rather than closing the existing community clinics in Toronto, a better strategy would identify more creative ways to improve that system, that is, building on - not abandoning - what the community legal clinics have achieved over the past forty years. In our view, the effectiveness of poverty law services in the future depends on clinics adhering to the system`s foundational philosophy that community legal clinics must be community-based - that is, they must be both in and of the community they serve.
The effective result of the Vision Report's recommendations is to read the concept of "community base" out of the "clinic" system and its poverty law mandate. The Report's abandonment of any meaningful concept of community base is evident in the Report's recommendation for three service centres for all of Toronto. The Report's rationale is the need to optimize administrative efficiencies in these centres, a rationale that is based on an asserted need for 33 staff members in each centre. In our view, it is apparent that the criteria for this recommendation are "administrative criteria," not "community" criteria.
In addition to discarding the concept of the community base, the Vision Report's recommendations would lead to the abandonment of the deeply rooted, multi-threaded community base for legal clinics that currently exists - the base that has been painstakingly constructed by clinics since the concept first emerged in the 1970s.
Families and friends know their clinic by its name and know where it is located. Local community organizations and other service partners have worked with the clinic, know it by its name and know where it is located. And each clinic's community connections include the connections made with and through the board members and local staff - not just the current board members and staff but also the hundreds of board members and staff who have served their time, many of whom may have remained in the community and continue to provide support for clinics' activities. It is not at all appropriate that all of these community connections should be simply abandoned.
Importantly, the proposal is presented without any discussion of what is being lost when community clinics are closed. There is no "pros and cons" analysis. In particular there is no discussion of the strengths that the current system brings to the provision of poverty law services: ease of access; sense of belonging and ownership; connections to local services and supports; easy outreach; local priorities; rapid response to changing circumstances; and so on. The proposal to close all 14 Toronto clinics and create three new servicing centres, remote from most communities they serve, is presented as a stand-alone proposition without any other fleshed-out options being offered for consideration. The report rejects other options such as legal clinics co-locating within community services hubs designed around the needs of each community.
This proposed amalgamation includes an assumption of free intake services being provided by agencies in your community. Even assuming that such agreements can be negotiated and maintained with significant numbers of the already stretched and stressed community agencies across Toronto, the assumed savings in staff do not appear to consider: (1) the resources required to train intake staff in community agencies in enough poverty law to permit informed intake advice and decisions and the resources required to provide ongoing training, backup and support; (2) the resources required to deal with a high volume of attempts to access services by phone; (3) the significant increase in staff time devoted to travel as remotely-located staff try to serve a myriad of widespread communities.
There are a number of other serious issues that should be considered in determining whether to endorse the fundamental change being proposed.
We hope that this letter can assist in a discussion of the GTA Transformation Project and the future of the clinic system in Toronto.
This is an edited and condensed version of a letter sent by the signatories to Gary Newhouse, Chair of the Kensington-Bellwoods clinic. The full text of the letter can be found on Kensington-Bellwoods' Facebook page.
Community members are invited to a public meeting to learn more about what's happening to Toronto's community legal clinics and to make their voices heard at the Parkdale Public Library on Thursday, October 2nd from 6-8 pm.
Popular in the Community