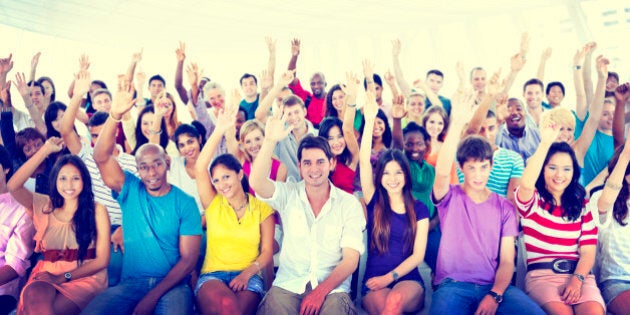 Growing up in Toronto community housing, Venessa Douse felt that the city's youth didn't have a voice at the table. So when her community introduced a new Youth Tenant Representative position, she campaigned for 3 months, and won. Which is even more impressive when you take into account that she was only 7 years old at the time.
"For [the next] 6 years, I went to city hall meetings and community meetings, and met with countless community members," Venessa recalls. "I am grateful to have had a seat at the table."
It's not surprising that young people are Canada's most active volunteers, representing about 66 per cent of those who give their time for a cause. Time is, after all, on their side. But our country's volunteering numbers might surprise you. In 2013, 4 out of 10 Canadians volunteered, putting in 1,957,000,000 total hours. This week, National Volunteer Week, we celebrate them, while also asking: How do they do it? And how can the other 60 per cent of us find the time and inspiration to do the same?
"It's all about baby steps," explains Venessa, now volunteering as a charity event coordinator. "Find a volunteer position doing something you're interested in, make connections and learn from your experiences. Employers love seeing volunteer experience and you'll meet new people. It's really a win/win situation!"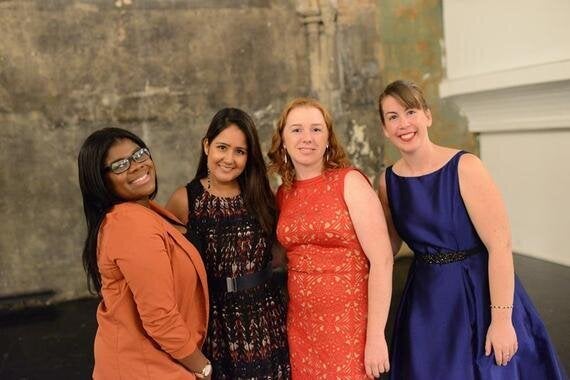 Venessa and colleagues at her latest event
"Volunteering also opens doors to careers," says Jessica Glazer, Founder and Recruitment Director of MindHR in Montreal, Quebec. "You never know who you are going to meet.
For many, volunteering is a way to pay it forward. Growing up in Iran with a neuropathic disability, Mostafa Akbari had to stop going to school when he was 12.
"We immigrated to Canada for a better life," he says. "I started high school in Canada when I was 17 and I had to do a lot of catching up." After graduating from graphic design college, Mostafa sought out an organization that helped children from a similar background.
Kay Adekoya traveled a similar journey, moving to Canada from Lagos, Nigeria 9 years ago, on a scholarship that covered a significant portion of his undergraduate tuition. When Kay first came to Toronto, he became wrapped up in his career and wasn't taking the time to volunteer. But after a friend shared their experience helping out at at TIFF, he decided to give it a go.
"I got to make some amazing connections with many Torontonians, and I also loved that sense of pride I felt when I was able to help people, even if it was just assisting an older lady to her seat and pointing a tourist in the right direction," he says.
He, too, was then inspired to seek out an organization that supported young people in getting a better education.
"I would like to see that deserving youths, not unlike myself not so long ago, are afforded similar opportunities," he says.
Mustafa echoes Kay's thoughts. "It's everyone's right to continue education. With education you can help grow a community. Maybe there is someone among us that has the skill of figuring out the answer to curing cancer, but he/she doesn't have the necessary education or tools."
Venessa, Mustafa and Kay all volunteer for Beautiful World Canada, an organization that funds, supports and encourages higher education for children in Rwanda, Uganda and Sierra Leone. To learn more about Beautiful World, or about sponsoring a student, visit www.beautifulworldcanada.org.