Three years ago, I met a few American-Israelis who had a crazy dream to bring lacrosse to Israel. A New Jersey born twenty-something who'd been living in Israel then for about four years, I loved Israel and loved lacrosse. It felt natural to go along for the ride. I have been promoting the development of Israel Lacrosse's women's lacrosse program ever since.
In between answering Israelis' countless questions about my lacrosse stick ("Is that the sport you play on a horse?" "No!") I also traveled with the women's national team to play in the European Championship Festival in Amsterdam last year. We won the festival tournament and it was incredibly exciting to represent a country that I love.
The Women's World Cup has elevated Israel Lacrosse to new heights. Our team, composed of mostly dual American-Israeli citizens, has bonded in a way I never could have imagined, both with one another, and with Israel's culture and people. Before training camp the whole team participated in a two-week training camp in Israel. We practiced twice a day, and in our limited spare time traveled the country, running youth lacrosse clinics and participating in social action projects.
Some members of the international lacrosse community are not pleased with the make-up of the Israeli team. In addition to the team's Israeli-born players, players who immigrated to Israel many years ago or are children of Israeli parents, many of our players are American-born college athletes. As our team outperformed expectations in the tournament, we started to receive complaints from members of the international lacrosse community who did not think our "U.S.-born players" should be allowed to represent Israel. The complainers do not understand what Israel is, what Israel represents. Israel, the State of the Jewish people, is the homeland of all Jews.
Our team learned during training camp that even though some of us may have not have grown up in Israel, Israel is our home. Even players who never before identified much with Judaism, felt a strong connection to Israel's culture, people, and heritage.
In this same spirit, the entire team supports our decision to not play our scheduled playoff match in Oshawa, Ont., this Saturday, on Shabbat, in recognition of Israeli culture and the uniqueness of the day.
No, not many of the current players on the team religiously observe Shabbat, and no, not all Israelis religiously observe Shabbat, but in Israel Shabbat is special. Many Israelis religiously observe Shabbat to varying degrees; others use Shabbat as a day to go to the beach, some spend time with their family, others just use the day to unwind.
Israel Lacrosse does not play on Shabbat -- even in international play -- as a way to commemorate where we come from and who we represent.
In our modern world where holidays such as Memorial Day have for many Americans turned into a free vacation day and a weekend of great sales (not in Israel, by the way, where Memorial Day is not a vacation day, and almost every Israeli participates in memorial services to remember the fallen), drawing some lines in the sand about keeping to the spirit of traditions and holidays is in order. By not playing on Shabbat, Israel Lacrosse is doing just that.
Today I, along with the whole Israel Lacrosse family, am living the dream. Our 12-9 win over New Zealand yesterday secured our spot in the "elite eight." Today, we match up against Canada. No matter the outcome, we have playoff games scheduled on both Friday and Saturday. We won't play our game on Saturday, and hope the Federation of International Lacrosse will find a way to accommodate us and reschedule the game for Friday or Sunday.
Either way, each and every one of us will leave the World Cup proud to have represented our values, our people, and our homeland.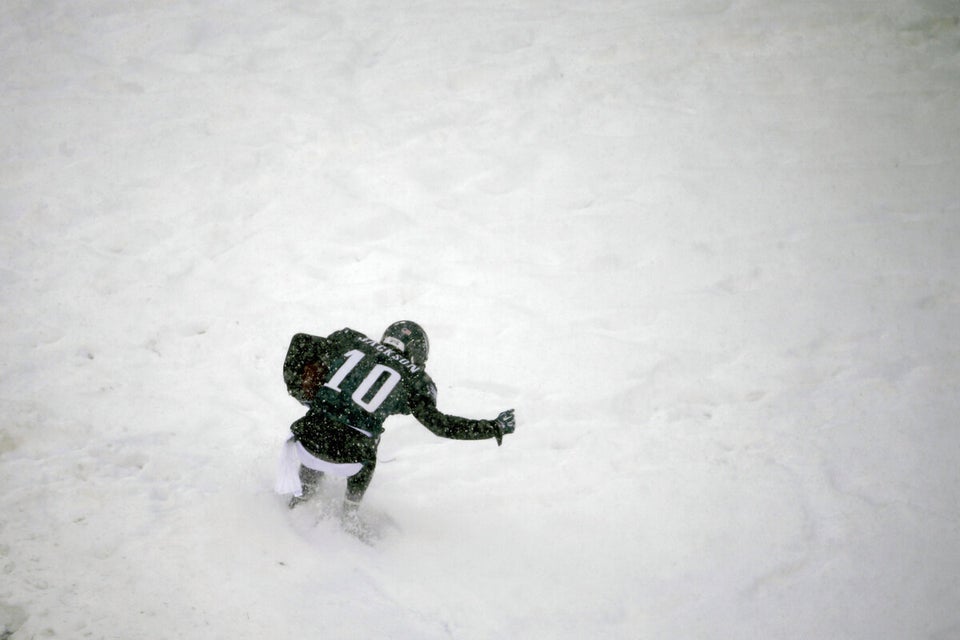 Best 2013 Sports Photos