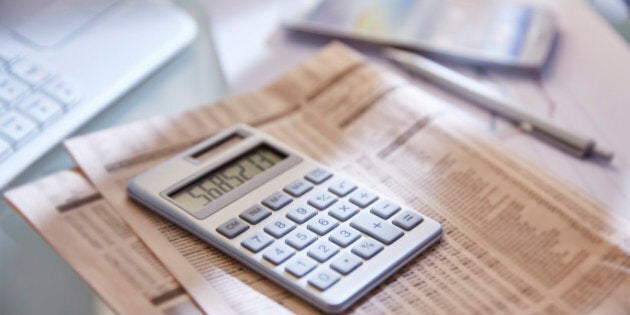 We are living in Biblical times. There's global warming, ocean acidification, species collapse, human trafficking, racial tension and an unstable, volatile president. Now, more than ever, we must understand where our money is going, how it's harming people and planet and how you can help make better choices.
If you have more money than you need, (and according to my research that's 20% of us), this is a huge responsibility. The era of looking the other way is over. We cannot risk moral detachment from the stocks, bonds or companies we invest in while they irreparably damage the earth and our collective health. We need to respond, urgently, to the growing demand, particularly from younger people, for a clean money revolution.
The clean money revolution has been quietly unfolding since the 60s and is now showing signs of explosive demand. What's different today? The largest generational transfer of wealth in our history is underway. This estimated $50 trillion dollars of inherited capital can remake the world, even a world dominated by Trump.
But it doesn't have to be a choice. Today, finally, the big money players are catching up and learning there is massive money to be made by divesting from fossil fuels into renewable energy and by investing in organic foods, non-toxic personal care, renewables and clean manufacturing.
That's why growing numbers of global financial leaders are getting into the impact investing game. Last year, the world's largest asset manager, BlackRock Capital launched its first impact investment fund. Other signs the clean money revolution is going mainstream: Prudential pledged in 2014 to a $1 billion impact investing portfolio by 2020. JP Morgan has invested $68 million in 11 impact funds.
The new trillion-dollar question is: how to direct your money for social good, while investing in a fair, safe future?
Here are five ways to start:
If you have a chequing account at the Royal Bank or Bank of America, you have no idea if your money is lent to organizations you respect and support, or farmed out to hedge funds that decimate rainforests and local people in Malaysia. Watch what's happening with the Standing Rock Sioux people and Dakota Access Pipeline. As Jamie Henn, a co-founder of the environmental group 350.org, told the media: "If you're invested in Wells Fargo, you own a piece of this pipeline. It's that simple. No to Dakota Access, yes to clean energy solutions." Ask questions. Be informed. Demand better. Or change banks.
There's an explosion of disruptive entrepreneurs creating companies that make products and do things in a way that considers the long-term well-being of people and planet. And investors can play a very significant role. My first investment, a very lucky one, was at the beginning of a small yogurt business called Stonyfield that wanted to bring real, organic yogurt to America. By the time it sold to the French multi-national food company, Danone, pure organic yogurt was an unstoppable, profitable growth giant.
Thanks to incubators, accelerators, angel investment clubs, crowdfunding campaigns and social entrepreneur fellowships, impact investing is increasingly accessible to the average person in North America. Organizations like Wefunder, Vested, GIIN, Social Venture Institute, Toniic, PlayBIG, Divest Invest are a small selection of the many options available to help your personal clean money transition.
Obvious, and so easy to do. Learn who the innovators are in your community and support local entrepreneurs doing cool, interesting things. A growing body of research provides proof that small-scale, local businesses make communities more prosperous, unique, connected, equitable and fair. As this study from Utah shows, local shopping circulates a greater share of each dollar multiple times into local economy, creating supply chains, resilience and more investment in employees.
Millennials who want their money to stop damaging people, nature and the future, have choices. According to U.S. Trust's "Insights on Wealth and Worth," wealthy millennials are almost twice as likely as their grandparents to view their investments as an expression of social, political, or environmental values. A full 75% believe it's possible to realize market-rate returns, investing in companies based on their social or environmental impact.
But they aren't the only ones driving the transparency train. All generations are raising the bar on their goals for their money by asking good, hard questions like: where is our money invested? Is it causing damage? Do we own slaves? Poison babies? Start wars? Or is our money making a better world? These questions will lead to solutions.
5. Demand better products
Align every dollar with your values and purpose. Plenty of money can be made by reinventing the economy to be cleaner, greener and more fair. We've seen that with Stonyfield, Nature's Pathhttp://www.toms.com, Tom's. From energy, to buildings, transportation, clean water, food and soil, opportunities abound. According to research from Barkley, 50%+ of millennials aim to buy products from companies that support the causes they care about. They are twice as likely to want organic food. They want products that support their health. They want their money aligned with their values.
We all bear moral responsibility for our investments and profits. Yet we employ wealth managers, sign over authority for investment strategies and drive them towards a higher return, often ignoring the negative societal costs. We must support businesses that are working towards a safe, clean world. We know human and ecological systems are at risk. Wisely considered and reoriented, money can be a powerful cure. When it flows with intention, it can create vast ripples of good. In the Trump era, we need that now, more than ever. Future generations depend on us.
Popular in the Community