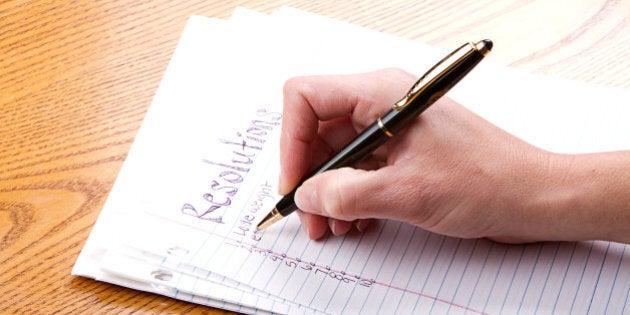 What are your business resolutions for the New Year? We often take this time to reflect on our personal lives, but as small business owners it's an excellent opportunity to examine our professional lives as well. Less daunting than a business plan, meaningful resolutions can give your organization a fresh look at its direction and ultimate goals.
Here are four areas I focus on with my business.
Reflecting on the contributions of others and how they have helped shape your company's success for the previous year is something that is important to do often, and not always within the context of a formal employee review. Understanding your team's strengths, weaknesses, challenges, opportunities and contributions will allow you to continue to support their professional development and growth, giving their role more meaning for them, and greater value to you.
Each year, I look for opportunities to empower my team to take on more responsibilities, shift aspects of their roles to more appropriate members, and support individual growth within the company. Within Broadview, resolutions of this nature have improved workflow, strengthened the capabilities of team members and addressed areas of the business that are 'owner dependent'.
This was an area of concern identified in 2013, and something I wanted to improve this year. By the end of the second quarter, we had successfully achieved these objectives and our company leaves 2014 stronger for it.
Particularly for B2B businesses where relationships with clients tends to be deeper and more long term, it is important to think about the types of businesses you want to work with, where you will find them, what you will offer them, and how you will achieve success in finding them.
Maybe you noticed too few businesses are responsible for too great a percentage of your revenue and you seek to dilute that power imbalance by acquiring a greater quantity of clients with smaller contract values. We've been there, and resolved to address that in the past. Or you may have noted that you have too many clients at too low of contract values, driving up your administrative costs keeping track of them.
Whatever your client acquisition goals, they should be based not just on the monetary opportunity that comes with new business but also the characteristics of the types of clients that are most valuable to your business overall.
In 2013 we made very specific goals regarding a type of client we intended to seek out to change our client mix in a manner that would provide increased stability to our business. By the end of the first quarter of 2014, we were well on our way to achieving this goal. It's still a work in progress at this point, but resolutions don't have to be one-year fixes; use them to start organizational change.
Determining what products and services you intend to offer the market, who your market will be, and whether growing, maintaining current levels of business activity or winding down are all decisions business owners need to make at least annually.
Resolve to move in your intended direction and offer some particulars about your preferred route. Will you expand your geographic reach? Will you acquire another business to fuel growth? Are there new products or services you should offer, and old ones to phase out?
Our 2014 goals related to business direction were focused on growth, balancing revenue better across the geographic reach of our business and looking at cross selling opportunities for a segment of our clients. We achieved each to varying degrees by being nimble with implementation and remaining focused on the objective and less so on the path to getting there.
Leveraging your success to help causes you believe in is an incredible feeling. In years previous, we found opportunities as a team to volunteer together at local food banks and made individual donations to causes of shared importance. One of my goals for 2013 was the establishment of a charitable foundation, funded with a percentage of my firm's revenue, which would support causes chosen annually by members of our team.
It didn't quite work out that way, but by remaining flexible we've had the opportunity to start something that will achieve the same purpose. We acquired a company from a woman who was terminally ill, and before her passing I offered to set up a scholarship fund in her name. We celebrate her legacy at her alma mater, supporting the education of women who want to follow in her entrepreneurial path.
I am still working on my goals for 2015, but know they will fall into the categories outlined above. If you own a small business, consider taking some time for yourself to reflect on the year gone by, and resolve what next year will be like for you.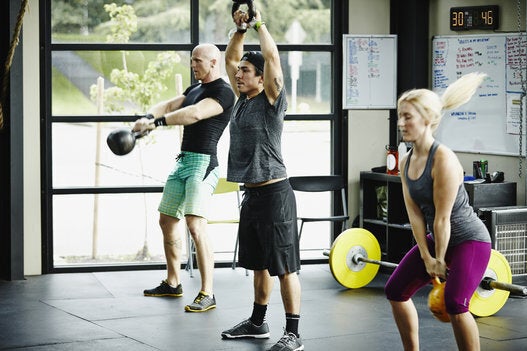 Totally Manageable New Year's Resolutions
Popular in the Community