A restaurant in Wiarton, Ont. got a lesson in how to treat nursing moms this weekend.
Holly Treddenick was at the Irish Cottage Kitchen and Alehouse on Friday with her nine-month-old daughter and her toddler to meet a friend. Treddenick started to breastfeed her baby, which seemed to upset two men who were also dining at the restaurant. She described what happened next in a Facebook post, writing that a staff member came out to tell her "You shouldn't be doing what you are doing".
"She told me I should have asked her first, I was uncourteous, that I was offending the patrons and that I had to leave," Treddenick wrote.
"I started to pack up, then the owner came out. He backed up what she said, but added they had a private area for breastfeeding and I should have asked. I told him they were wrong, that I had the right to nurse my baby anywhere. He disagreed and I left."
Once Treddenick's friend, Angola Murdoch, arrived with her child, they spoke again to the man in charge. She says he told her he wouldn't let any female customers nurse their children outside of the breastfeeding station in the restaurant's bathroom.
"We explained that women don't have to sit in a bathroom stall to feed their babies," Treddenick wrote.
The restaurant didn't budge, and Treddenick said two other male diners loudly chimed in, saying she had offended them and the incident had ruined their dinner. The two mothers left, but decided to share their experience on Facebook.
"This young mother refused to order food or any beverage and even declined a free bottle of water. She exposed her baby to the hot sun on our patio while nursing," the post from the restaurant read.
Treddenick said she simply didn't have the chance to order before she left, and her kids were in the shade. She also said the offer of a free bottle of water came while she was waiting outside, after she was kicked out.
" I apologize sincerely to the mother offended and hope she will return so we can show her our support," Fretz wrote.
Treddenick wrote on Facebook that she felt speaking out was important for "all the other mothers who run into oppression/ humiliation/isolation, and for our daughters who I hope grow up as strong and confident citizens."
"We are free to feed our babies with our bodies."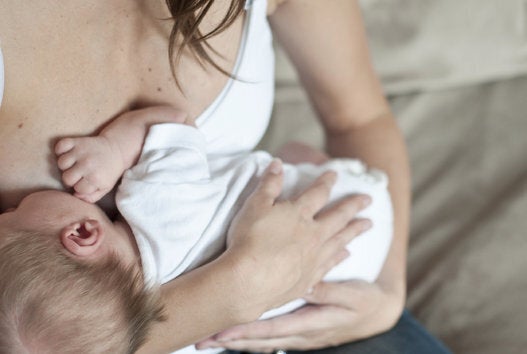 Top 5 Breastfeeding Provinces
Popular in the Community