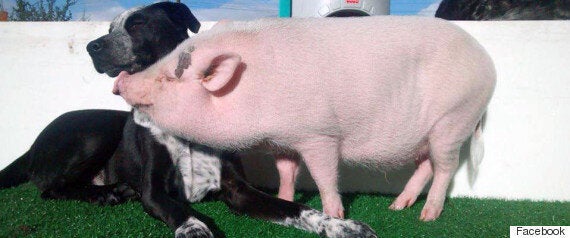 He hangs out at Canine Adventure Den Daycare in Vancouver with his owner, Kirsty MacGregor, who also runs the business. Wilbur seems pretty happy with his current setup — but things weren't always so rosy for the 75-pound teacup pig.
MacGregor rescued Wilbur from Edmonton, where the dogs at Wilbur's original home often attacked the pig. A woman saved him, but couldn't keep the animal herself, so she posted an ad on Kijiji. It caught MacGregor's eye, and she happened to be visiting the city.
"My husband was like, 'Don't do it!'" she recalled. "As soon as I met him, I just fell in love."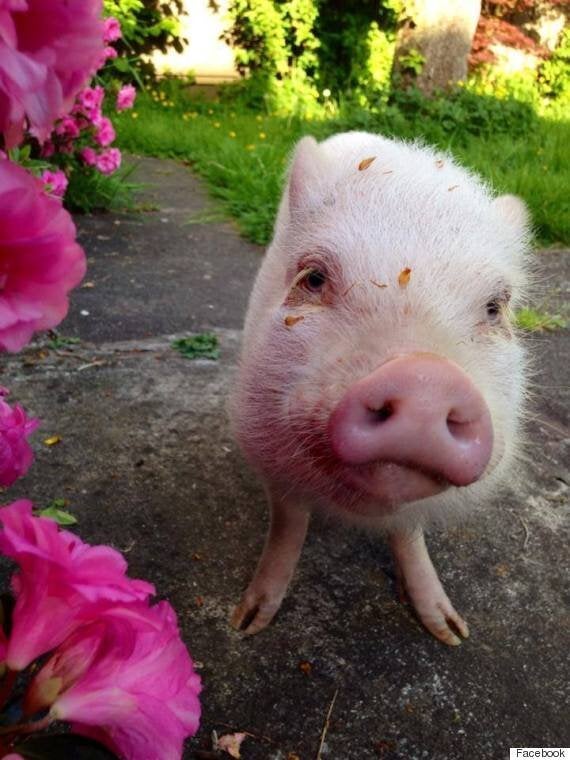 In the year since his rescue, Wilbur is thriving alongside the dogs who attend the daycare (watch the video above.) The pig, who is a year and a half old, comes to work with MacGregor, acting as an extra pal for the other animals.
"There are certain breeds that just don't like him at all. Some dogs can't figure him out, but most dogs are pretty good," she told The Huffington Post B.C.
"He's so good with the puppies in the daycare. It's just good socialization for them to meet different things."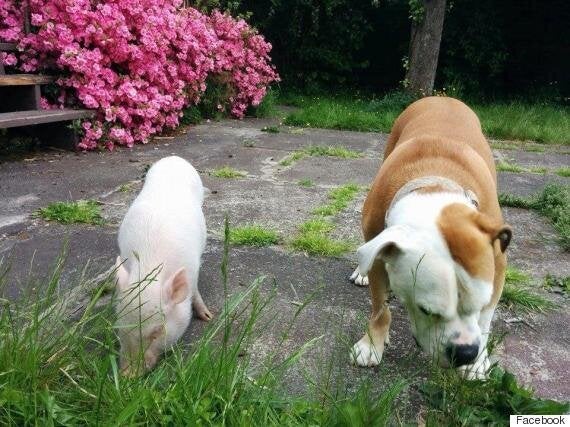 Despite Wilbur's good rapport in Vancouver, MacGregor cautions that pet pigs aren't for everyone.
"You have to have a lot of patience and outsmart them all the time. He can open drawers, backpacks, and zippers — they're just way too smart."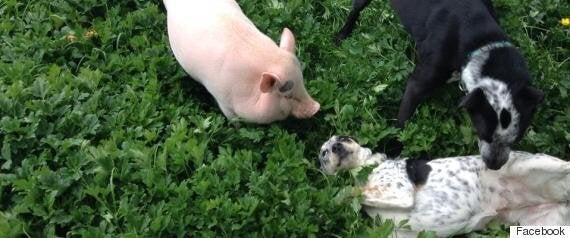 With files from Daniel Stevens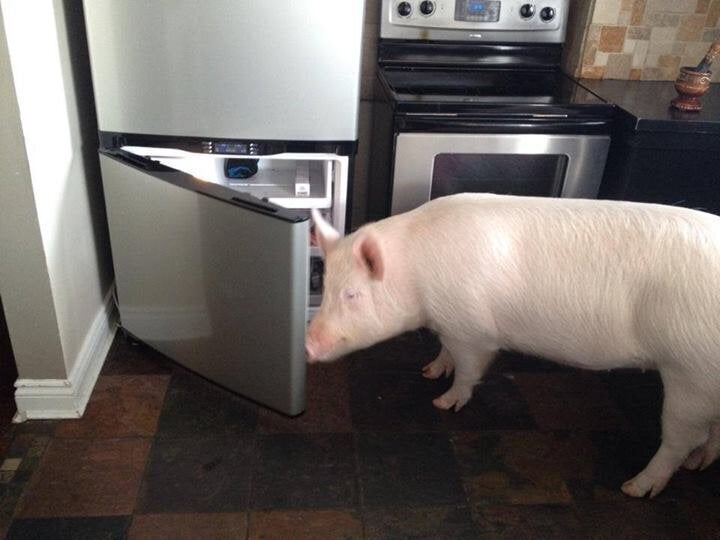 Esther The Wonder Pig