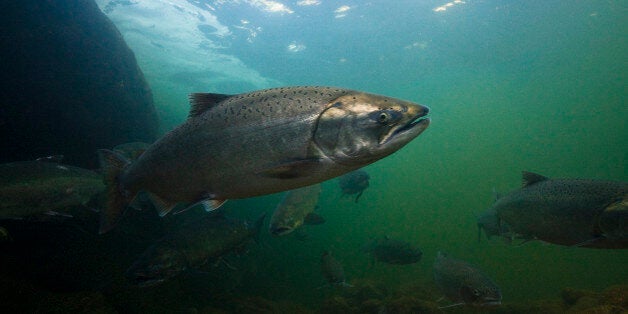 In British Columbia, salmon are sacred. For centuries, they have nourished First Nations and settlers alike, and continue to sustain virtually all of the wildlife we cherish in B.C.: orcas, eagles, bears, seals and sea lions, wolves and even our forests. Wild salmon make life possible on the West Coast.
So why are our federal and provincial governments trying to kill them?
I do not speak of simple neglect. I mean actively working towards the destruction of wild salmon.
At first, the idea might sound far-fetched. But remember, we live in the age of climate change denial, Bill C-51 and robo-calls, where diabolical government plots have become an everyday fact of life.
Consider then, that salmon habitat extends all the way from the open ocean, tracing our coastlines and estuaries, into our many rivers and branching out into a network of spawning grounds that reaches almost every corner of the province.
That means that virtually every new resource development project -- be it a tar sands pipeline, LNG port, fracking well, mine or coal port -- impinges on wild salmon habitat.
To the resource extraction industry, wild salmon are nothing but an obstacle; a nuisance that cause increased costs and project delays, through environmental assessments and the like. And unfortunately for wild salmon, removing obstacles for the resource industry is what our federal and provincial governments do best these days.
But they aren't the only ones with something to gain from the disappearance of wild salmon. The Norwegian and Japanese salmon farming corporations operating along our coast would shed few tears over the elimination of their only competition (a healthier, better tasting one, at that). And it could hardly have escaped government notice that open-pen salmon feedlots represent one of the gravest threats to the health of our wild salmon populations. Is it any wonder then that ocean-based salmon farming is the darling industry of our Department of Fisheries and Oceans (DFO)?
Here's just some of the ways that our federal and provincial governments are orchestrating the demise of our wild salmon:
We cannot sit idly by while our most important, iconic species is sacrificed for the sake of corporate greed. So it is time for British Columbians everywhere to stand up for our wild salmon.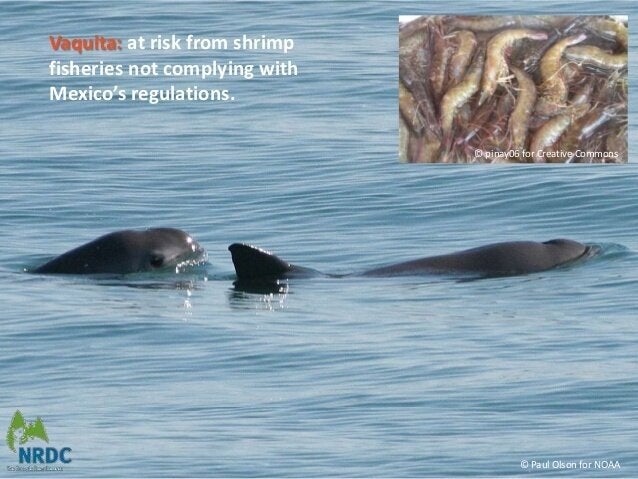 Net Loss: The Killing of Marine Mammals in Foreign Fisheries