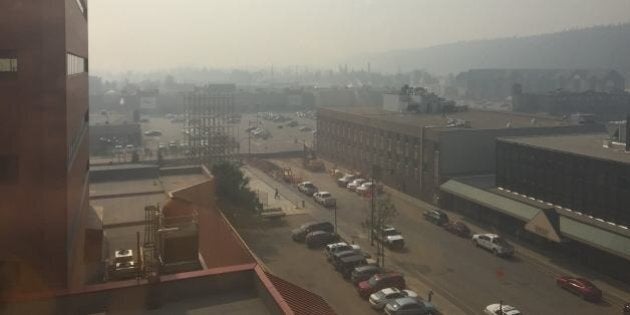 Wildfires have prompted officials to close the main highway that links Alberta to the Northwest Territories.
Alberta Transportation says Highway 35 north of High Level will be closed intermittently due to the flames and reduced visibility.
The province is reporting around 120 fires burning in Alberta, including 30 out of control.
Geoffrey Driscoll, a wildfire information officer, told CBC News that 15,000 lightning strikes were recorded across northern Alberta last Thursday, which can account for the start of some of the new blazes.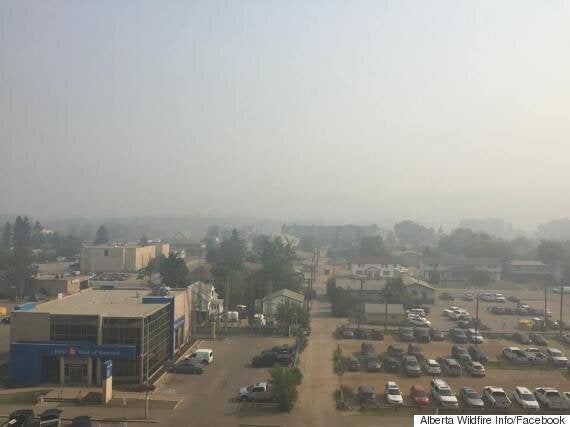 (Fort McMurray covered in a haze of smoke.)
The air quality index for Fort McMurray is currently sitting at 17, which is considered very high risk. People should avoid strenuous exercise outside.
Officials say this is one of the worst fire seasons they've seen in Alberta over the past five years, and that 1,145 fires have been recorded since the start of the season.
Those fires have burned through 132,839 hectares of land.
Additional firefighters from other Canadian provinces and the U.S. have been travelling to Alberta for the past few months to lend a hand.
"There are fires in BC, Alaska, the Yukon, the Northwest Territories and even Saskatchewan that are getting big and are putting smoke into, right now mostly northern Alberta, but depending on the weather it can definitely get as far down as Edmonton."
With files from the Canadian Press.