Britain's Prince William and his wife Kate hiked to an ancient Buddhist monastery high in the mountains of Bhutan on Friday, a day after meeting the king and queen of the tiny Himalayan nation.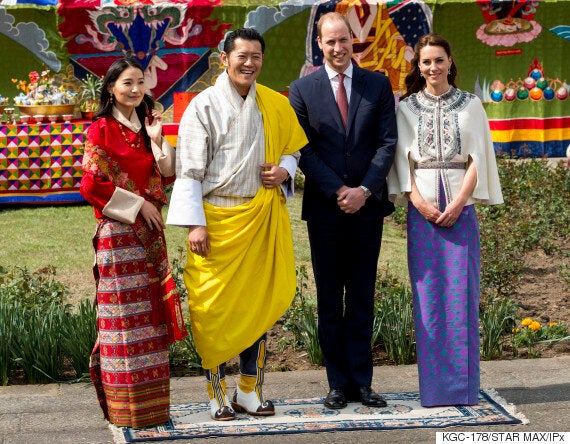 Catherine, Duchess of Cambridge and Prince William, Duke of Cambridge arrive for a ceremonial welcome at Paro International Airport, Bhutan. (Photo by KGC-178/STAR MAX/IPx)
The couple hiked up to the spectacular seventh-century Buddhist monastery, perched on the edge of a cliff 12,000 feet (3,636 metres) high in the Himalayas and known as the "Tigers' Nest".
William's father Prince Charles undertook the same trek in 1998 but only made it halfway because of a polo injury, stopping en route to paint a watercolour of the monastery.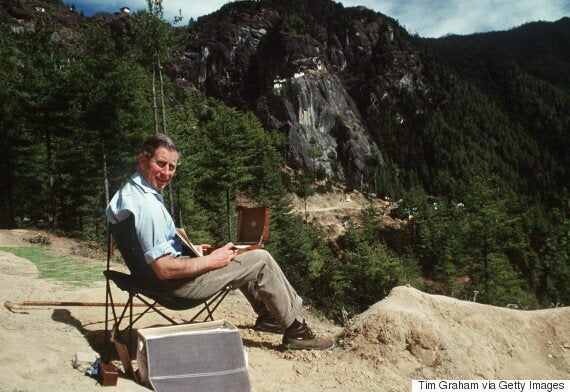 Charles, Prince of Wales takes a break from hiking to sketch the stunning views of Bhutan's "Tiger's Nest" monastery on February 11, 1998. (Photo by Tim Graham/Getty Images)
The Duke and Duchess of Cambridge had a private dinner on Thursday with Bhutan's King Jigme Khesar Namgyel Wangchuck and Queen Jetsun Pema.
Earlier, they braved the rain to attend an open-air archery venue, where they tried their hand at the national sport.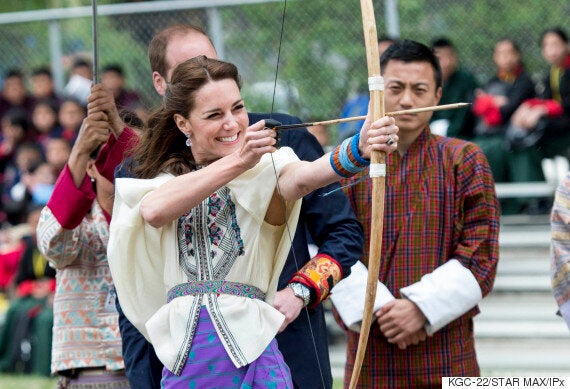 Catherine, Duchess of Cambridge tries her hand at archery in Bhutan's National Stadium. (Photo by KGC-178/STAR MAX/IPx)
They are spending two days in the tiny kingdom, famously the last country to get television and home to just 750,000 people, before returning to India for a visit to the Taj Mahal on Saturday.
Bhutan's Oxford-educated monarch — known as the Dragon King — came to the throne in 2006 after his father abdicated and agreed to cede absolute power to a parliamentary democracy.
The country held its first elections in 2008 and is known for pursuing a unique economic development model of "Gross National Happiness", which aims to balance spiritual and material wealth.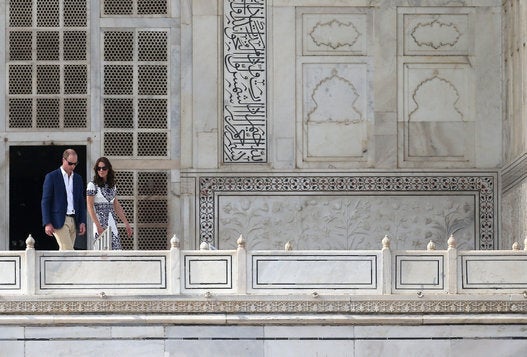 Royal Visit 2016 - India And Bhutan