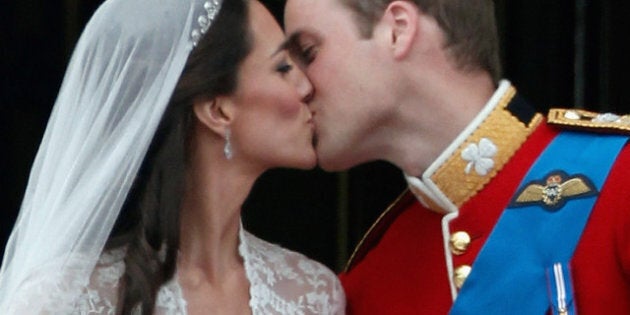 This time last year, we were all excited for Prince William and Kate Middleton's big day -- from the dress she was going to wear to the lavish celebrations that would follow.
And though the couple had the perfect fairytale wedding, they remained modest throughout the process. They refused to accept wedding gifts and didn't think of making a gift registry -- rather, they set up The Prince William and Kate Middleton Charitable Gift Fund, designating 26 charities as beneficiaries of guest/gift donations.
And while the donations-only gesture was generous, we've always wondered what the couple "who has everything" would have asked for on their big day: would Will have wanted a frying pan to cook pancakes for his wife in the morning? Maybe the Duchess of Cambridge would have asked for a new set of towels.
Here are some royal-worthy gifts we imagine the couple would have requested. The items are perfect for any bride or groom-to-be.