Almost two decades ago, 189 countries made a commitment in Beijing, China, to achieve equality for women under the law and in practice, so that women could at last enjoy their rights and freedoms as equal human beings.
The countries adopted an ambitious and comprehensive plan to guarantee women the same rights as men, including the right to be educated, to choose their profession, to lead communities and nations, and to make life choices without fear of violence.
Since then, the world has witnessed tremendous progress, including a marked decline in maternal mortality rates and an increase of women in the workforce. In fact, the World Economic Forum (WEF)'s 2014 Gender Gap report found that gender equality has improved in 105 countries since its survey began in 2006.
Yet Canada's ranking on the WEF's Gender Gap Index has fallen from a high of 14th of 115 countries in 2006 to 31st of 130 nations in 2008. It then flat-lined -- hovering between 18th and 21st position since 2010.
This should come as little surprise to observers in Canada, as the Harper Conservatives closed 12 of the 16 Status of Women offices, ended funding to the Court Challenges program, and ripped up funding agreements that would have provided $5 billion for childcare and early learning programs.
Today, Canada is ranked 19th of 142 countries, with Iceland, Finland, Norway, Sweden, and Denmark topping the list. The latter are the countries where women are most able to participate fully in their country's economic and political life, and enjoy most equal access to education and healthcare.
According to the WEF 2014 report, Canada scores 17th on economic participation and opportunity, 25th on labour force participation, and 27th on wage equality for similar work.
Women have been fighting for pay equity for one-hundred years in Canada, yet the gap in income between men and women in Canada still remains at 19 percent. According to the Conference Board, Canada ties with the United States for the 11th spot out of 17 peer countries, and earns a "C" grade. A 2005 Royal Bank of Canada report estimated the lost income potential of women in Canada due to the wage gap at about $126 billion a year.
Access to education is one of the few areas where Canada continues to do well. The 2014 WEF report shows that in the category of educational attainment, 94 per cent of the gap between men and women has been closed. For the second year in a row, Canada tied with 24 other countries for first place.
However, Canada showed a shocking drop in the overall health-care category, ranking 100th out of 142 countries -- a drop from 49th place last year. Canada ranked 111th in the world for healthy life expectancy.
Canada's health and survival ranking is particularly troubling as the gap between men and women globally is narrowest in the category of health and survival. In fact, 96 per cent of the gap between men and women has been closed and 35 countries show no difference between outcomes for men and women.
But Canadians should remember that the tragic gaps in aboriginal health outcomes continue unabated. This past May, the RCMP released a breakdown of 1,181 cases of aboriginal women who disappeared or were homicide victims. While aboriginal women make up 4.3 percent of Canada's population, they account for 16 percent of female homicides and 11.3 percent of missing women. The Prime Minister is on the wrong side of history in his refusal to launch a public inquiry to study the appallingly high number of missing and murdered aboriginal women.
As a second example, suicide rates are five to seven times higher for First Nations youth than for non-Aboriginal youth. "And suicide rates among Inuit youth are among the highest in the world, at 11 times the national average", according to Health Canada.
But according to the WEF, the gender gap is widest in politics. While the highest-ranking Nordic countries have closed more than half of the gap, Canada still ranks a dismal 42nd with men outnumbering women in Parliament by a ratio of three to one. In stark contrast, women held 45 of the 80 seats in Parliament in Rwanda.
As 2015 begins, it promises to be a banner year with the 20th anniversary of Beijing. Let this be the time to regenerate commitment, charge up political will, mobilize the public, and address Canada's gender-gap challenges.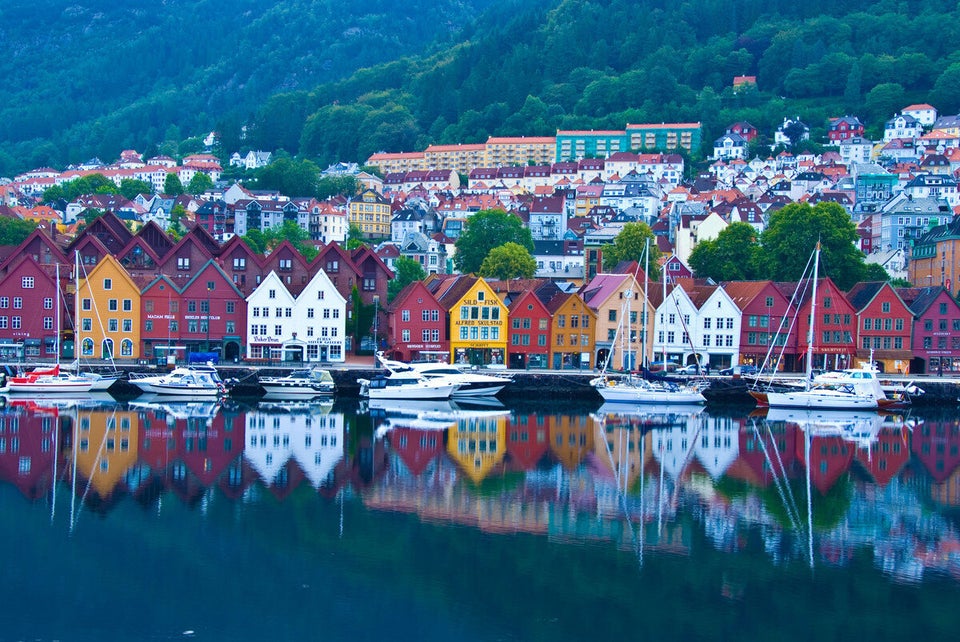 Global Gender Gap Report 2014