A British expat's Facebook post about recent bombings in Ankara, Turkey is calling for solidarity with the city of 4.5 million.
James Taylor's profile says he is from Northampton, a city northwest of London, and is living in Ankara.
On Sunday, a car bomb near Kizilay, the city's main square, killed more than 34 people and injured around 125. Turkey's health minister said around 30 people died at the scene.
It was Turkey's third explosion in five months, and happened just three weeks after a suicide car bomb exploded in the capital.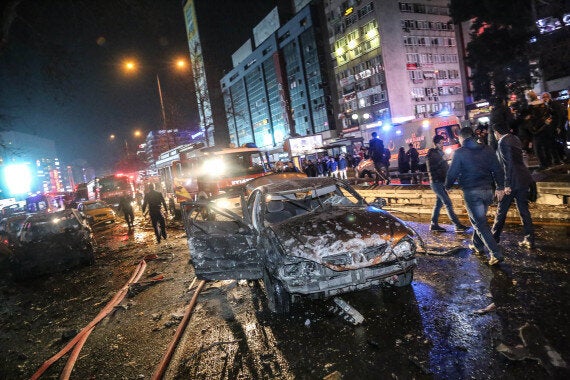 Emergency workers are seen at the explosion site on March 13, 2016. (Photo: Getty Images)
Taylor said "contrary to what many people think, Turkey is not the Middle East."
"Ankara is not a war zone, it is a normal modern bustling city, just like any other European capital, and Kizilay is the absolute heart, the centre," he wrote.
He wrote that it's easy for many people to look at terror attacks in London, New York, and Paris, and feel sadness, and questioned why it wasn't the same for Ankara.
"Is it because you think that Turkey is a predominantly Muslim country, like Syria, like Iraq, like countries that are in a state of civil war, so therefore it must be the same and because you don't care about those ones, then why should you care about Turkey?"
"If you don't believe that these attacks in Ankara affect you, or you can't feel the same pain you felt during the Paris or London attacks, then maybe you should stop to think why, why is it that you feel like that."
Taylor said Ankara has been home for the last 18 months, and will continue to be.
"You were Charlie, you were Paris. Will you be Ankara?"
With a file from The Associated Press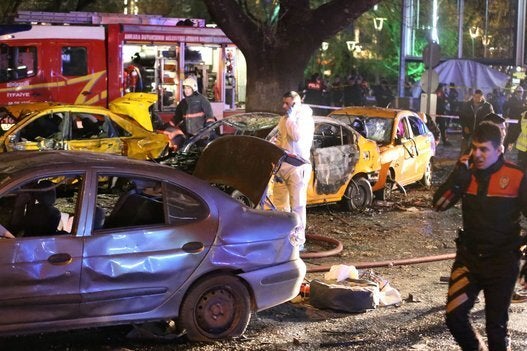 Car bomb in Turkey's capital Ankara