There was no hair-whipping fanfare for Willow Smith's first album "Ardipithecus," an experimental pop medley she dropped Beyoncé-style, with Jay-Z's label Roc Nation.
The 15-year-old singer and model posted the album in its entirety as a surprise, but made sure Twitter was somewhat aware — she had been cryptically tweeting "Dec 11" in the days leading up to its debut.
For her first full project, Smith flexed her creative muscles and wrote 14 of the 15 tracks, producing 10 songs by herself. But Smith didn't leave her musically inclined family out. Her older brothers Trey and Jaden Smith are listed in the credits under their artistic names AcE and JABS, and she gave shout-outs to her parents Will Smith and Jada Pinkett Smith for being "1 and 2" on her album's first song "Organization & Classification."
Smith has collaborated with her brother Jaden in the past. The siblings have released several songs together, with "Ardipithecus featuring" her brother on two songs.
Twitter promptly fell in love with the self-proclaimed feminist's lyrical witticism, with the Smith siblings' trademark propensity for the profound.
For the rest of us plebians, there's two songs devoted to cartoon "Adventure Time"; odes to Marceline the Vampire Queen, a character Smith professes her love to in guitar-strumming ballad "Marceline" and "Marceline Pt. 2".
The singer's shown her geeky side before. Smith told i-D she wanted to collaborate with "Adventure Time" creator Pendelton Ward, and on Instagram had posted a clip of herself singing "Stronger Than You" from Steven Universe, an animated series airing on Adventure Time's network.
The album name references Ardipithecus Ramidus, a hominid species from Ethiopia which have been contested as the earliest human ancestors.
"I wanted to name my musical compilation after it [Ardipithecus] because while I was making these songs I was in such a transitional state," Smith told The Fader. "Digging deep in the soil of my heart and finding bits and pieces of my ancient self that tell stories, which end up being the lyrics to the songs."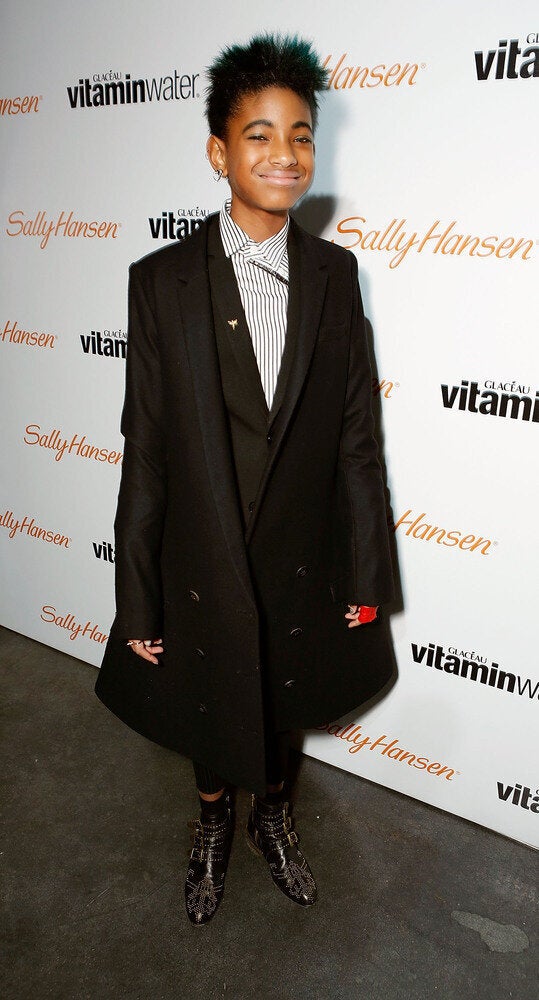 Willow Smith's Best Looks