If you see a rainbow or a flower in your neighbour's window over the coming weeks, it's a sign the COVID-19 pandemic won't keep locals from supporting each other.
To keep spirits up, Canadian neighbourhoods are hosting "window walks" to keep kids entertained while families practice social distancing. Using construction paper and tape, many residents are making art for their neighbours' children to spot.
The game of "I-Spy" was popular in multiple Ontario cities, with shamrock stickers popping up in Markham, Toronto, Ottawa, and others in time for St. Patrick's Day.
Some thoughtful Canadians have taken the time to make their window stickers real show-stoppers for kids, with one Ottawa resident spending hours on their St. Patrick's Day art.
Other provinces got in on the responsible merry-making, with Calgary families making shamrocks to amuse passersby, too.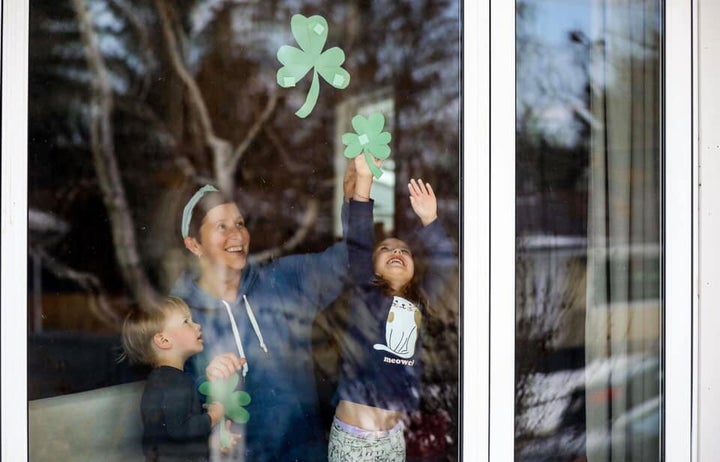 But how can locals let each other in on the game? A calendar to update the window decorations is helping neighbourhoods keep their art synchronized with one another.
The window walks are a creative way for parents and kids to get fresh air and keep their strolls lively, but they also make for at-home fun, too.
Some Canadians are proposing other window challenges that anyone who sees can take part in.
When it comes to letting people know they're loved, Canadians have also used their sidewalks and fences to make their communities smile.