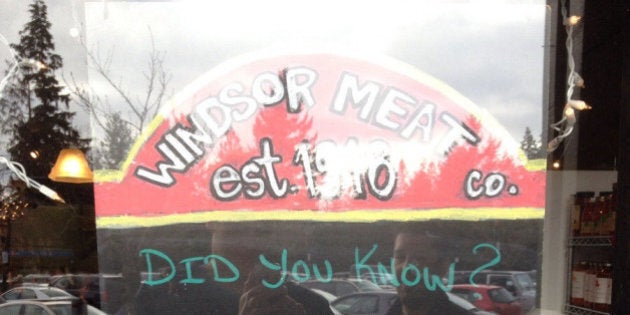 A vegan comedian has cried foul after a West Vancouver butcher shop blatantly ripped off a joke he told on "Conan" without crediting him.
The Windsor Meat Co. became a viral star on Imgur last week after a user posted a picture of the following joke in its window: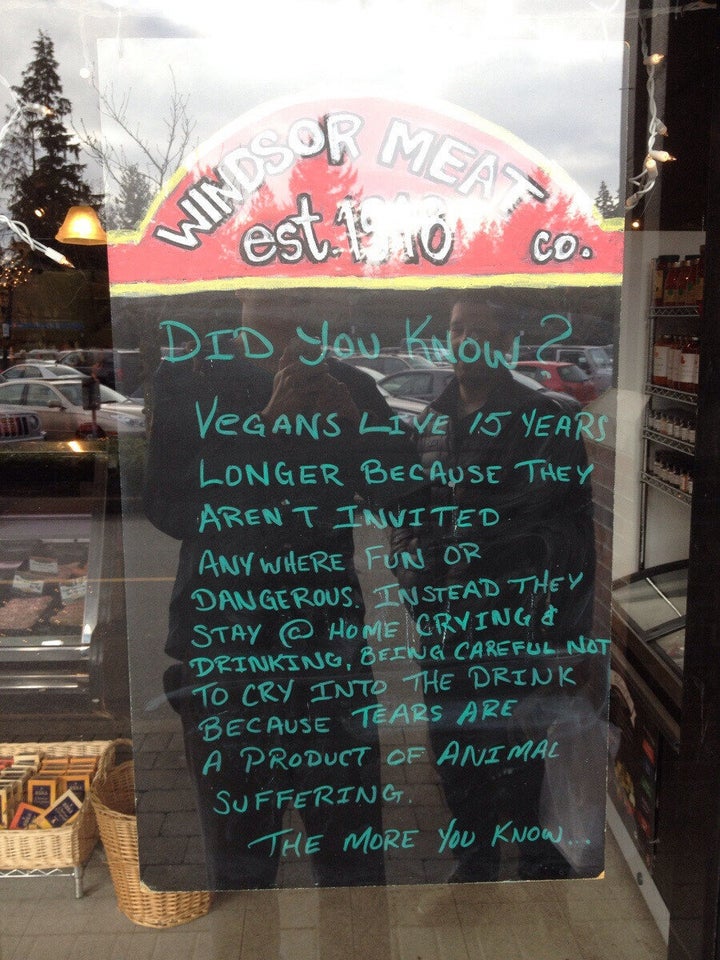 The picture rang up 728,288 views on the photo sharing site and generated hundreds of comments, many of them offended by a joke apparently made at vegans' expense.
Still others pointed out that comedian Myq Kaplan had made the joke on the popular late night talk show.
The shop responded to the criticism on its Facebook page on Dec. 28:
Kaplan soon caught on to the joke, and he wasn't happy that he hadn't been credited. He posted pictures of himself from his "Conan" appearance on his blog, with subtitles spelling out the joke he had told.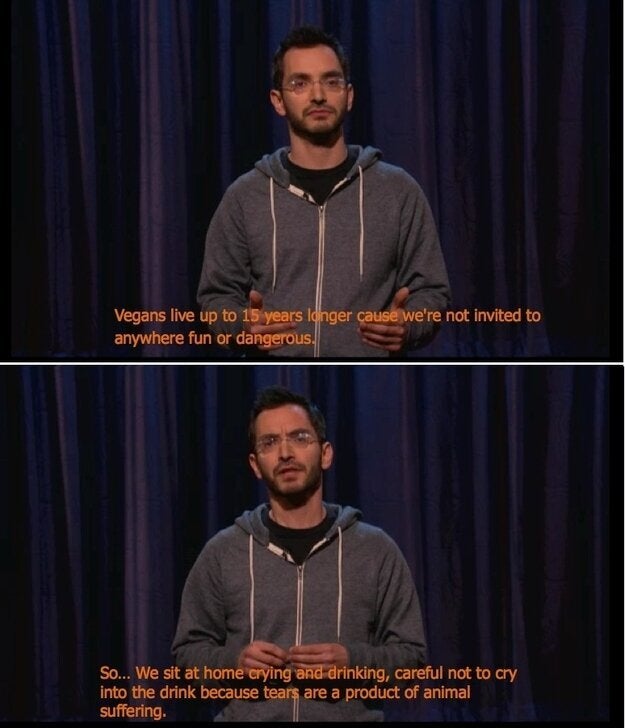 "They did this without crediting me, without permission, and without the context of it being told by a vegan; in fact, with the exact opposite context," he wrote of the butcher shop on Dec. 31.
"You know how I could say I hate my family, but if YOU say you hate my family, I might chop you up and eat you, if I weren't vegan? It's like that."
Windsor Meat Co. later apologized:
The comedian also received a personal note from a meat shop staffer who said they harbour no ill will towards vegetarians or vegans.
Kaplan appreciated the apology.
But the joke hasn't just brought trouble for the West Van store, Vancouver's Windsor Quality Meats, a longtime butcher shop on Main Street, had to point out on its own Facebook page yesterday that they weren't responsible for ripping off the joke: