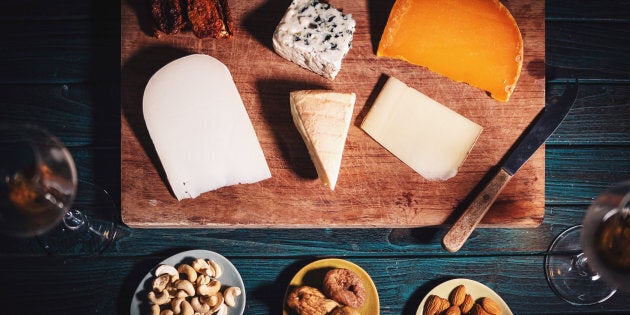 If the holidays are all about indulgence, then a well stocked cheese board with wine pairings is the ultimate decadence.
From prosecco to pinot noir, Gouda to goat's cheese — there's nothing better than a host or hostess who can deliver next-level entertaining with a great array of choices for every palate, occasion, and budget. All it takes is a little planning (and our expert cheat sheet, below) to curate your platters like a true sophisticate.
An exciting cheese board includes a variety of tastes, textures and shapes to entice guests to explore, said Elsa Macdonald, Director of Wine Education for Arterra Wines Canada.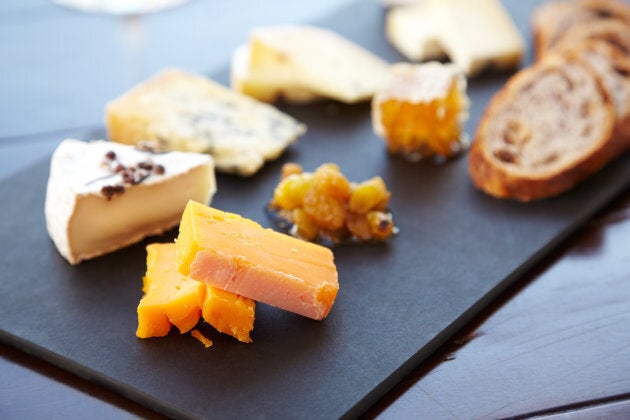 She suggests a simple strategy of including cheeses produced from cow, goat and sheep's milk in order to cover a mix of flavour profiles. After that, think about the age of the cheese you want to include — younger varieties are often lighter in taste and more spreadable than their older, more flavourful counterparts.
And don't forget to include one or two flavoured cheeses on your holiday board. Smoky, spiced, and garlic options are all popular during the holiday season.
"Try to balance the intensity of the cheese with the intensity of the wine," Macdonald said. "Strong cheese flavours need to be matched by bold wine flavours so they won't overpower one another."
Including fresh cut pears or fruit compotes such as quince or fig will add depth and dimensions of colour and flavour to your board, Macdonald said. Nuts are another must-have for your board, with toasted hazelnuts pairing well with aged, oaked whites and toasted walnuts with aged, oaked reds.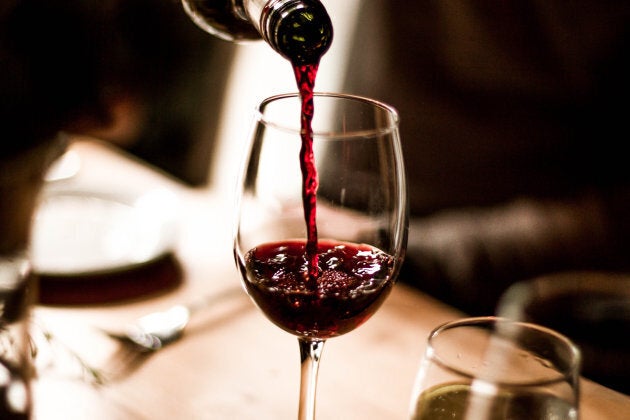 She suggests avoiding items with vinegar such as chutney, antipasto, and pickles, since they can make wine seem sour and flat. She also advises steering clear of artificial flavouring in cheeses, as it can easily overpower a wine.
Depending on your party style, you may want to pre-cut pieces or break off chunks of cheese for easy grab-and-go bites, or let your guests slice their own wedge. Just be sure to bring the cheese out of the fridge about 30 minutes before it's time to eat in order for the flavours to be at their peak.
Macdonald suggests including five specific types of cheese with every board, as well as some affordable picks and wine pairings for each style, below.
Most grocery stores carry a pretty wide array of cheeses in each category to meet every budget, but you can visit your local cheesemonger to explore (and taste!) artisanal and local options.
Wine and cheese cheat sheet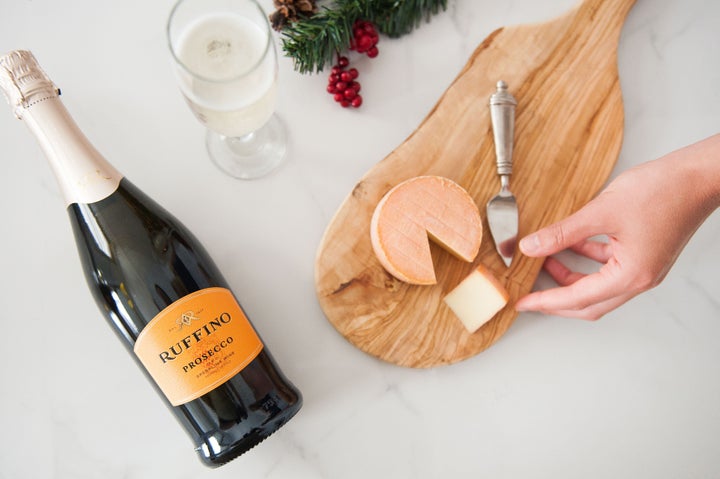 Semi-soft cheeses: These include cheeses such as double and triple 'crème' brie. "Classic Oka is a widely available, locally made and cost-effective option that's quite flexible with wine," said Macdonald. "For something different, look for an Italian cow's milk cheese like Fontina."
Pair well with: Fruity sparkling wines like prosecco. Try Ruffino Prosecco for a budget-friendly pick, or a Canadian, traditional sparkling such as Jackson-Triggs Entourage Brut from the Niagara Peninsula.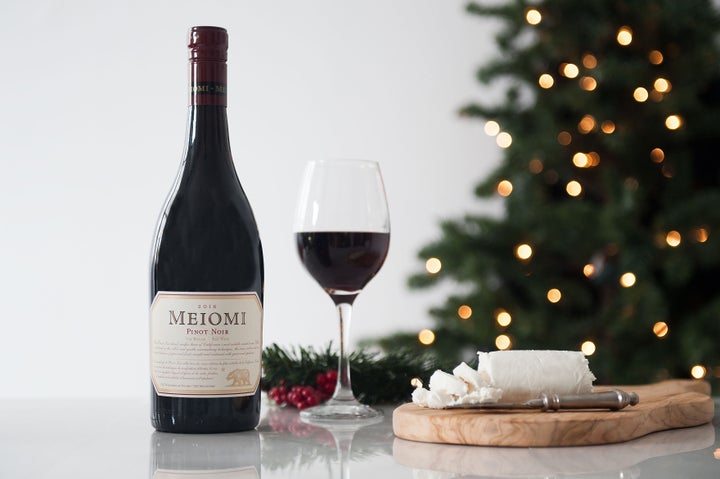 Tangy goat cheeses: These young cheeses — also sometimes called chevre — boast bright flavours, and are sometimes coated in dried fruits, herbs, spices, or ash for added depth of flavour. Try President's Choice soft unripened goat's milk cheese or cranberry goat's milk cheese.
Pair well with: A fruity or bold-flavoured pinot noir. Macdonald suggests a pairing of a more intense, medium-bodied wine like California's Meiomi Pinot Noir. "Or, you can always opt for a classic pinot noir from the Burgundy region of France."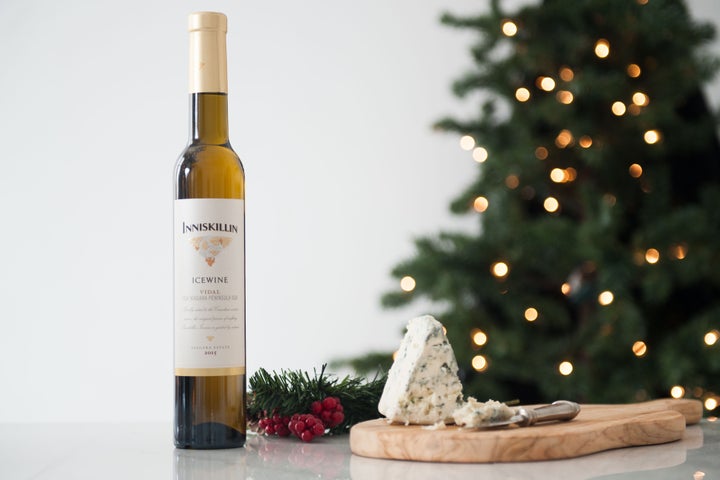 Blue cheeses: Not all blues feature that strong flavour generally associated with this polarizing cheese. There truly is an option for everyone out there. Macdonald suggests "Danish Blue" or "Creamy Blue" by Castello or a Roquefort for those who are a little more adventurous.
Pair well with: A luscious Canadian ice wine. The salty flavours of blue cheese mix incredibly with the intense sweetness of Canadian ice wine. The iconic Inniskillin Vidal icewine is an unbeatable choice at $50. Due to the precise, labour-intensive harvesting process and the limited quantity, most ice wines are expensive, but worth every penny. For a unexpected twist, pair with an ice cider like Domaine Pinnacle Ice Cider.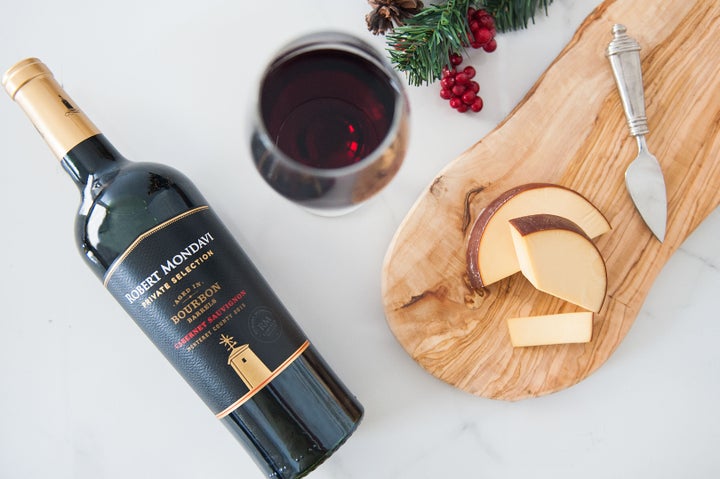 Smoked cheeses: These pair particularly well with bourbon barrel-aged white and red wines. Macdonald suggests trying smoked Gouda from the Netherlands or apple smoked Canadian cheddar for an intriguing pick.
Pair well with: Macdonald recommends a distinctive choice for pairing, such as Robert Mondavi Private Selection Bourbon Barrel Aged Cabernet Sauvignon or Chardonnay, which are only available for a limited time.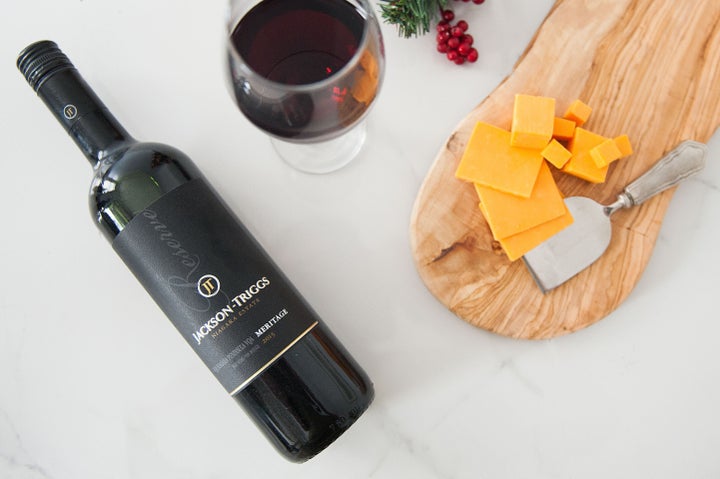 Aged cheddars or classic Beemster: "Aged Cheddar of about three years is said to be a good balance of flavour without being too crumbly or salty," said Macdonald. Canadian brand Balderson is a reliable favourite, but party hosts/hostesses shouldn't shy away from Irish or New Zealand brands.
Pair well with: A solid Canadian vino such as Jackson-Triggs Reserve Meritage or Merlot. For something really special, she said, "You can always visit GreatEstatesofNiagara.com or the winery to find their Grand Reserve tier that is produced in smaller quantities and priced over $20 a bottle."
Ultimately, have fun with the board design!
"Use it as an opportunity for all guests to experience your creativity," said Macdonald. "Encourage them to explore the combinations and see what works for them. This gets people talking and avoids the pretense of 'the perfect pairing'."