Winnie Harlow returned to home soil over the weekend, and you can bet her style game was strong.
The 22-year-old model with vitiligo showed her support for Canadian designer Mikhael Kale at FashionCAN, a designer showcase held by Yorkdale shopping centre and the Canadian Arts and Fashion Awards, wearing head-to-toe Kale on Sunday.
The Mississauga, Ont.-native's ensemble consisted of an orange collared shirt dress with one sleeve ripped off for added effect. Harlow paired the revealing top with a pair of orange and white lace-up pants and finished things off with silver pointy-toed pumps.
The designer shared a behind-the-scenes snap of Winnie and former ET Canada entertainment reporter, Jake Mossop, on Instagram, captioning the photo, "#KALE x #HARLOW SpringSummer2017 FittingsWithMyMains."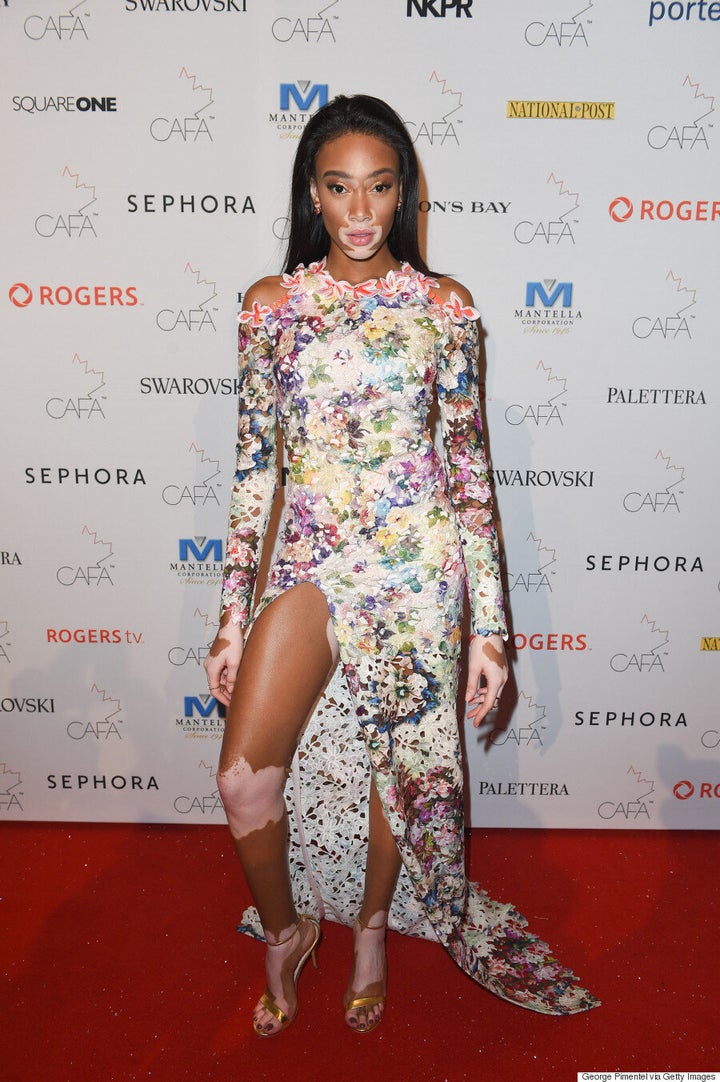 If this isn't incentive enough to #WearCanadian, we don't know what is!