Winnie Harlow's first Swarovski campaign has landed, and you can bet that it's shining with star power.
The 21-year-old Canadian model with vitiligo fronts the brand's "Crystaldust Crew" campaign alongside other Swarovski influencers, including Bryanboy, Chanel Iman, Harley Viera-Newton and fellow Canadian, blogger Vanessa Hong.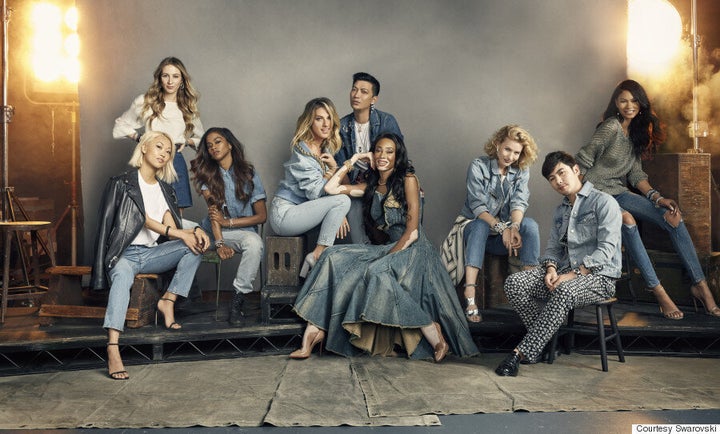 Harlow (born Chantelle Brown-Young) stars front and centre in the image photographed by Sophy Holland, wearing a structured denim gown and nude pointy-toed pumps. Her wrist is adorned with gold cuffs and bangles from Swarovski's fall/winter 2016 Crystaldust collection and a matching gold necklace.
"I grew up obsessed with Swarovski so it's a very special honour being a Friend of Swarovski along with everyone else," Winnie said in a press release. "I love that we all represent a very diverse group of people. We all sparkle in our own way just like Swarovski."
Also leading her own Crystalcrust crew is Swarovski ambassador, Karlie Kloss. Joining the 23-year-old American model in her campaign are the same stars, with Canadian photographer Tommy Ton replacing Bryanboy and blogger Margaret Zhang replacing Zanita Whittington.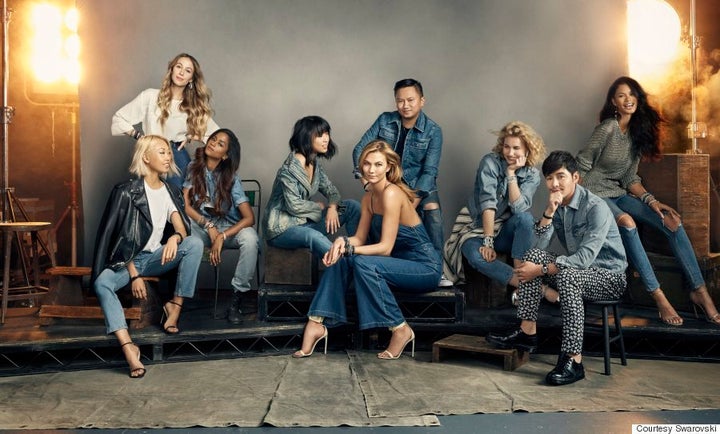 "I loved working with the talented group of creators in this campaign and seeing how the Crystaldust bracelet adapted to each of their individual styles," Kloss said of the campaign. "I like to keep my style simple, pairing clean silhouettes with bolder accessories. The Crystaldust bracelet transforms any look, whether I am on a red carpet, on set or in a classroom, giving me extra shine and confidence."
The Swarovski Crystaldust collection is available online and in stores now.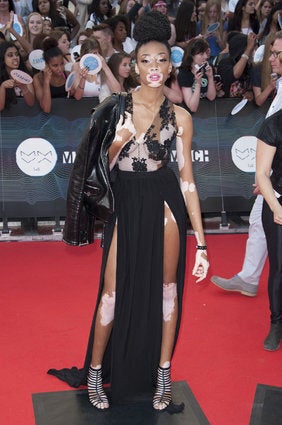 Winnie Harlow
Popular in the Community