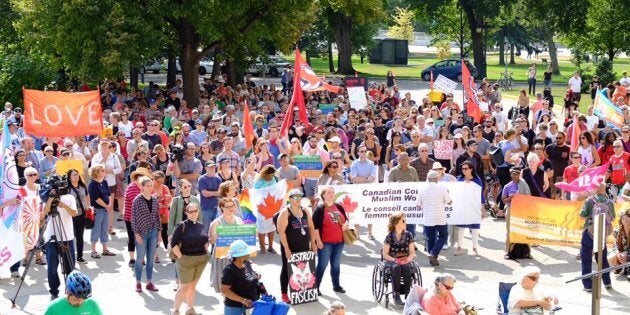 Hundreds of Winnipeggers took to the street Saturday to demonstrate against an anti-immigrant rally that never materialized.
More than 500 people gathered outside the Manitoba Legislative Building for the Winnipeg Diversity Rally Against Hate after a march through downtown, according to CBC News. The demonstration came together after the Worldwide Coalition Against Islam posted plans for a rally on Facebook.
"I can tell you that Indigenous people will never, ever stand for that on our territories," NDP MLA Nahanni Fontaine told the crowd, reported the Winnipeg Sun. "We are better than that. We're Manitobans, we're Canadians and we hold ourselves to higher standards than people who are immersed in hate and fear."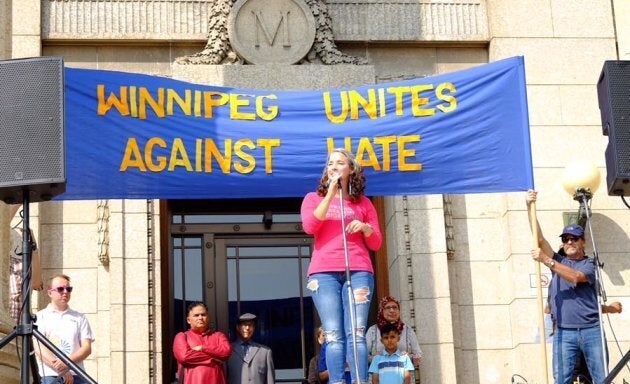 While the anti-immigrant rally was cancelled on Friday, an "anti-fake news" demonstration outside the CBC building drew five supporters, the Winnipeg Free Press reported. That demo's organizer,Todd McDougall, had a bottle of water dumped on him while he was speaking, according to CBC News.
"We hope that our rally will peacefully show that Winnipeg is not a place where hate is welcome, and where xenophobia, Islamophobia, antisemitism, homophobia and other forms of bigotry will be unchallenged," Shahina Siddiqui, president of the Islamic Social Services Association, said in a press release ahead of this weekend's event.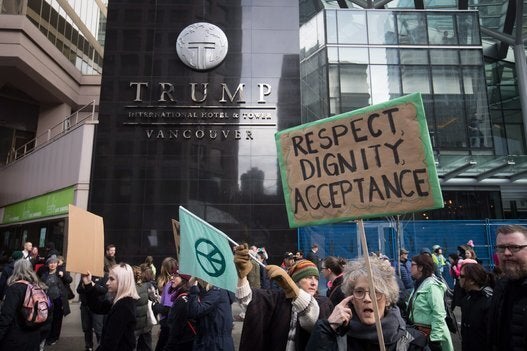 Women's March In Canada, January 2017