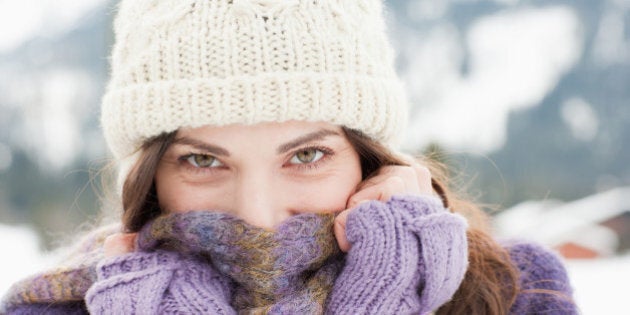 We like bundling up just as much as the next person (which is not at all) but as winter is here, we don't have much of a choice.
Yes, dressing during the cold months isn't that fun, what with all the trudging around in the snow, wrecking our winter boots, and wrapping ourselves in so many layers we can't even recognize ourselves anymore.
Thankfully there's hope in the form of chic winter accessories for 2015. From cute toques, luxurious scarves and leather gloves to furry earmuffs, stylish socks and glamourous snoods, there's a fun accessory that will ease the pain of the cold weather months.
Check out 30 stylish winter accessories below: