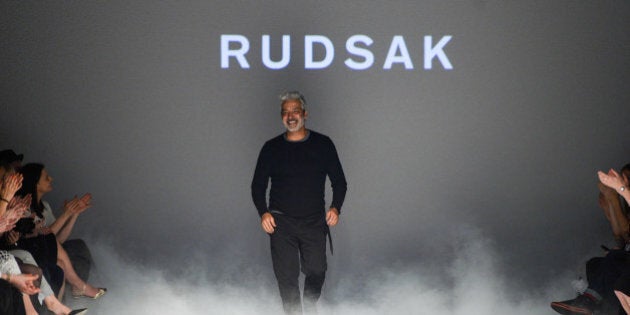 If there's anyone that knows leather, it's Evik Asatoorian.
The designer and founder of Montreal-based clothing line, Rudsak, is known for his luxe leather jackets, footwear, handbags and accessories, all of which feature a touch of rock 'n' roll rebel sensibility.
Influenced by the "rockabilly" look, Evik cites James Dean, Shakin' Pyramids, Stray Cats, Depeche Mode, and Marlon Brando as his favourite leather icons in history.
"That's what made me fall in love with leather," he told HuffPost Canada Style after his fall/winter runway show at World MasterCard Fashion Week. "In the old days, I always would say 'Marlon Brando, James Dean, or John Travolta in 'Grease' -- how much did that do for every young one?' That influenced me, and with leather I was able to do the complete and total look from the shoes to the accessories."
Another source of inspiration for the designer? His father's old leather jacket, which he keeps in a special closet, along with his grad tuxedo that he wore when he was 16.
"At the end of the day, it's how leather matures," he said. "It looks good when it gets old. I have my father's old leather jacket -- I wish it would fit me -- and I keep it as decoration. And all that rockabilly clothing that I had, the old tuxedos and creepers -- I keep these pieces and they bring me back memories."
For Rudsak's fall/winter 2015 collection, however, Evik looked to modern times and drew inspiration from big cities and the garments worn by men and women while travelling.
"The inspiration was people in the city -- the way they travel and how they're in and out of the house," he explained. "They want to be warm and layered, they want to be cocooned. It's so funny because they're outside, and when they come in, they still keep their jacket on. And it's natural."
Models acted like fashionable commuters in transit, walking down a (fake) snow-covered runway in sleek, metropolitan designs, including luxurious furs, cozy knits and of course, plenty of leather pieces.
Evik's favourite piece? A stark white parka, with a stunning fur-trimmed hood.
"That beautiful down coat, I love it so much," he gushed. "You saw the whole balloon look, and it was so nice, and you know that person is going to be so comfortable [wearing it]."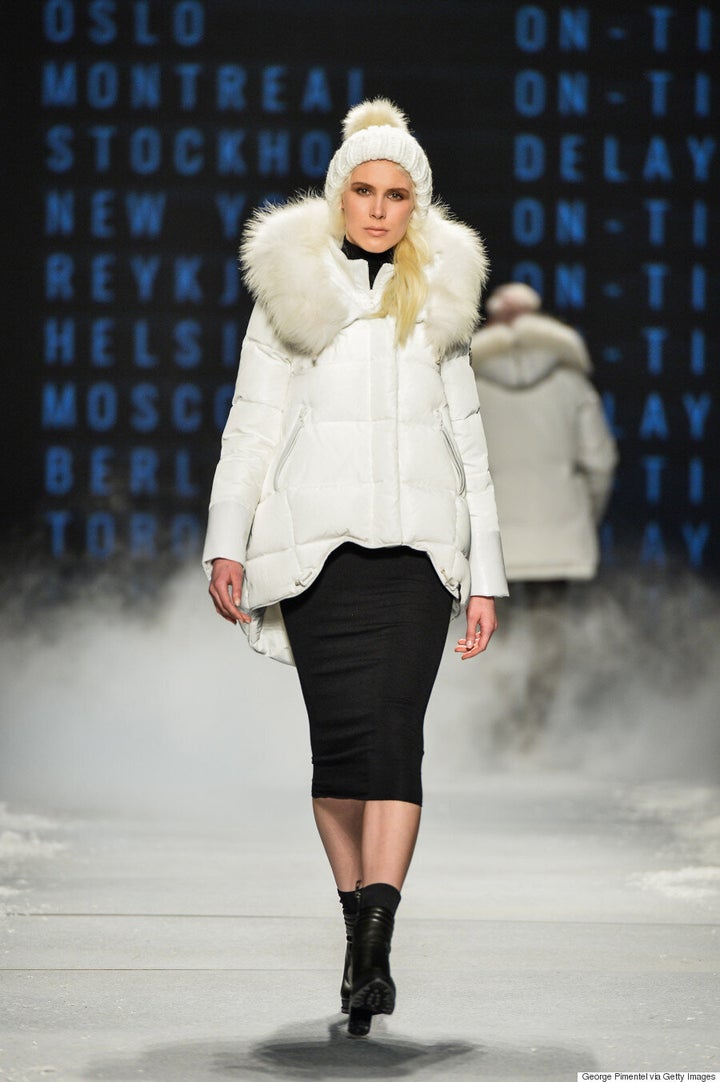 Add that to our wishlist for next winter!
Check out the full collection in the gallery below: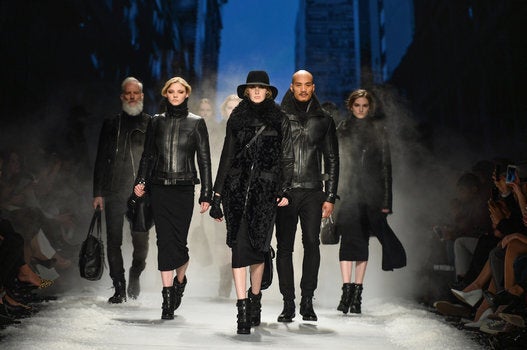 Rudsak Fall/Winter 2015
Popular in the Community