To quote the words of the courageous and dashing former Lord Commander of the Night's Watch, Jon Snow, "Winter is coming."
And when it comes to preparing for a cold Canadian winter, residents north of the wall (a.k.a. the 49th parallel) take it very seriously. Donning two, three, and sometimes, even four layers of clothing becomes the norm before leaving one's home. And having the proper footwear is vital during the months of torturous cold weather.
As your resident HuffPost Canada shoeaholic, I've scoured far and wide for the best winter boots for your tootsies. From short to tall boots fit for every budget, I've found the perfect winter boots that will fulfill your desires for fashionable and functional footwear. Make sure to click on the gallery below, and begin loading up your online shopping cart with one (if not more) of these recommended picks.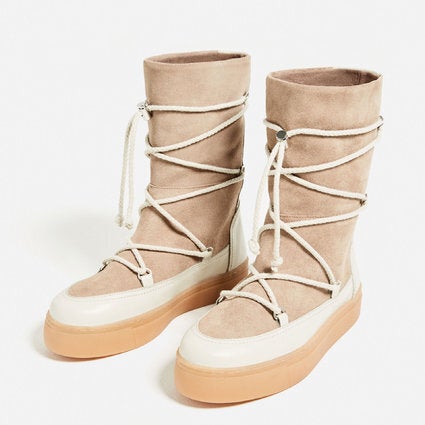 20 Winter Boots To Help You Beat The Snow