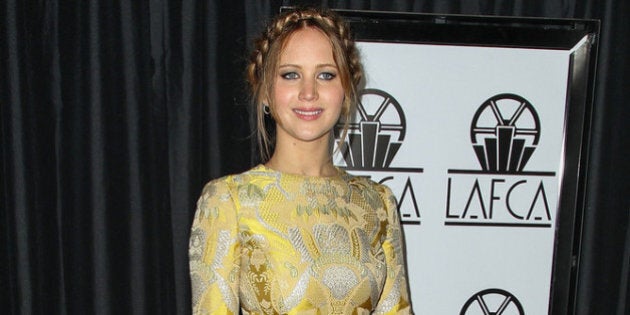 In our lovely diverse country, a variety of holidays are celebrated with very different foods and traditions.
But two things remain fairly consistent, regardless of religion or culture during this joyous time: Winter weather and the incentive to dress up in our best holiday fashions.
As we prepare for a month of butter-laden delights, we can't help but think about what we're going to wear to these events even if its to see far-flung relatives we only encounter once a year. (Oh yeah, and of course all the holiday office parties!)
For holiday style inspiration, who better to look to than our favourite celebrities? Put together your winter ensembles with these 10 holidau style ideas as seen on the stars.
Story continues below slideshow: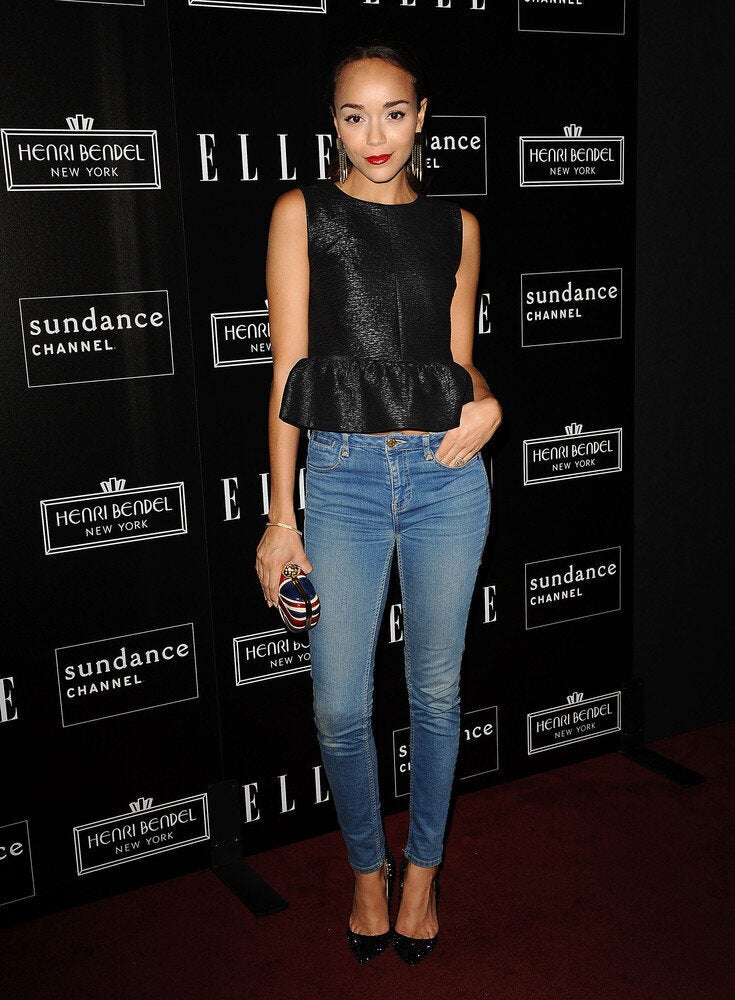 Winter Fashion Essentials
A peplum top or skirt is a perfect statement piece to add to your holiday wardrobe because it adds the right amount of femininity and glam that differentiates it from your everyday winter outfit. Brit model Cara Delevingne showed us exactly how a black and gold peplum jacket can completely transform a pair of black skinny pants into a holiday-worthy outfit.
There's nothing more holiday-inspired than a brocade cocktail dress. Just ask "The Mortal Instruments: City of Bones" actress Lily Collins who wore a lady-like gold and black brocade dress with a Peter Pan collar that was made for holiday mingling. You'll be collecting compliments all night if you go brocade but make sure you lay off the finger foods. Brocade is not "I ate too many shortbread cookies" stretch friendly.
Ah, the classic riding boot. The sleek footwear option has been around for a number of seasons now and there's a reason for its endurance: This is one boot that can dress up or down an outfit. You can likely sub heels for a nice pair of equestrian style boots and look equally polished. Former "Gossip Girl" star Blake Lively paired luxurious riding boots paired with a fur trimmed jacket and looked fabulous. Now if only we could bag her husband Ryan Reynolds...
Fingerless gloves have been a fall favourite amongst the stars as well with Madonna being arguably their biggest champion. These gloves lend a bit of warmth but leave your fingers free to sign autographs as seen on actress Emmy Rossum and Sarah Jessica Parker. If you don't need to sign autographs (which is most of us), they're just generally stylish and fun additions to any winter ensemble but don't let them become the centre of attention or risk looking like you're trying too hard. Then again, Chanel Creative Director Karl Lagerfeld has been wearing them for years (in mesh form, no less).
Just because the weather is in the single digits doesn't mean you can't strap on a pair of pumps. Peep toe heels may look a little out of place but a closed toe pump with a cozy pair of patterned tights will look perfectly appropriate if you're heading out to a holiday party or even to the office.
Popular in the Community