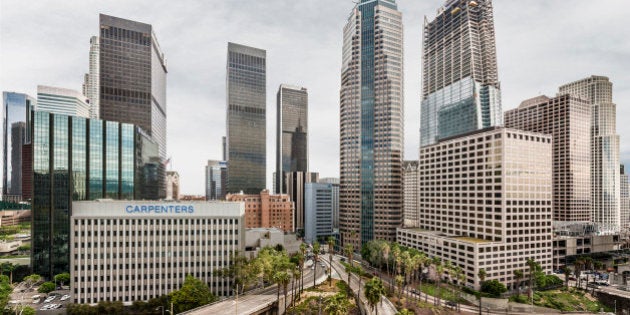 It's easy to conclude that a favourite part about summer is heading to the beach - to swim, tan, relax and of course, people watch. Whether it's Toronto's Cherry Beach or Vancouver's English Bay Beach, beachgoers are always hoping to spot some unique individuals to make the day. While the weather here is getting colder, this doesn't mean our favourite activity should stop.
We have compiled a list of the best beaches to spot beloved celebs, street performers and average Californian Joes while soaking in the SoCal sunshine. Make sure to have your eyes, ears and camera ready.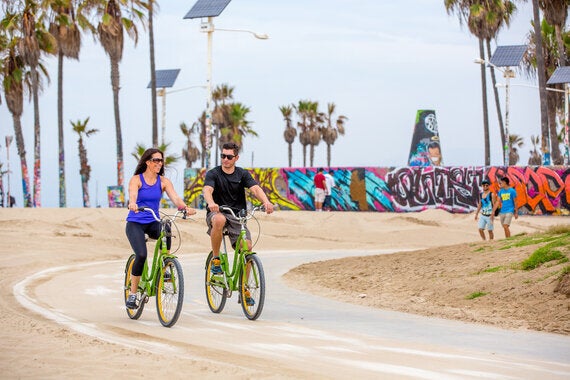 Despite Venice being a popular surf destination, more people visit to stroll the famous boardwalk for the vibrant restaurants, galleries, specialty shops, street performers and interesting looking individuals than to surf. Dubbed "The Coolest Block in America" with its street art and murals, Venice's boardwalk is every shopper's dream - there's eclectic shops selling vintage clothes, gifts, surf gear, books and gadgets that shoppers won't find anywhere else. Head to the Venice skateboard park or outdoor basketball courts to see L.A.'s most talented locals and visitors attempt their best tricks - it's sure to bring in the Instagram likes.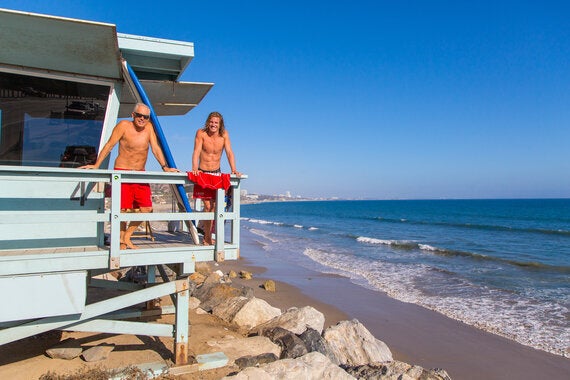 Stretched over 3.5 miles of sand and sea, this iconic SoCal beach offers much more than sunbathing. With the Santa Monica Pier, expect to spot families of all shapes and sizes at the carousel, arcade and amusement park. Wander down chic Montana Avenue, experiencing the friendly and welcoming vibes of locals and visitors alike while browsing the 10-block shopping stretch of chic retailers and one-of-a-kind boutiques. You'll want to make sure to check out the tons of beachside activites too, from outdoor chess to beach gymnastics, there is something for everyone!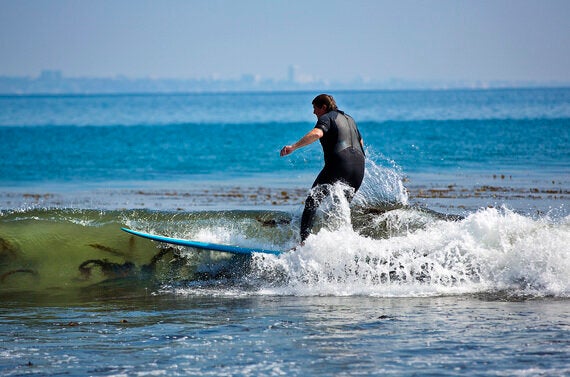 As the ultimate surfer hotspot, get ready to mingle with surfers from all over the world - from beginners to pros and everyone in between. Even for visitors who are not surfers, this historic pier also has bird-watching, fishing and picnicking. Surfrider Beach in Malibu is the perfect destination to embrace iconic outdoor activities that make up a vital part of L.A.'s culture. Make sure to bring those binoculars to catch the finest surfers ride those epic waves.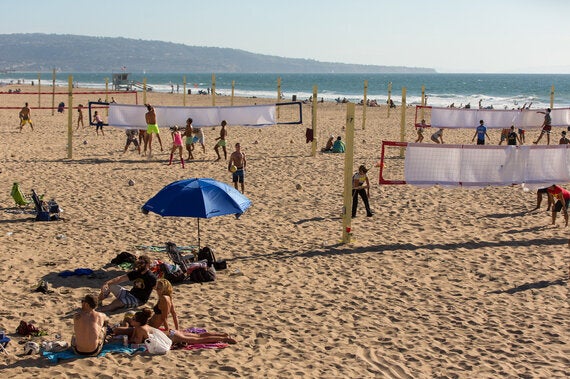 Let's face it - many come to L.A. to check out the lifestyles of the rich and famous. At Manhattan Beach, where many movies and TV shows are filmed, prepare to be in awe of the beautiful people with their big sunglasses, lap dogs and shiny cars. Try to spot a famous actor jogging or rollerblading along The Strand, or eating at one of the upscale beachside restaurants. Visitors will fit right in the "elite" lifestyle so long as they embrace the mellow and low key vibes. Most celebs just want their privacy. After all, the key with people watching is to blend in. In addition to people watching, Manhattan Beach is most popular for its beach volleyball and tournaments. Guests can either join in a pick-up game or watch the professionals from the sidelines.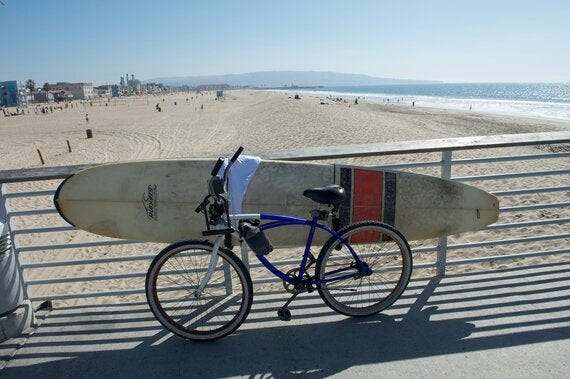 From concerts and music festivals to riding the waves, Hermosa Beach is a hub of energized, activity-driven Californians and visitors. Though the hipster type may seem to dominate the sandy shorelines, there's a wide range of people who come to the Pier Plaza for the beautiful outdoor cafes, shops and paved walkway made for cycling, jogging and rollerblading. With the pristine expanse of sand comes the most intricate sandcastle building - visitors won't want to miss their favourite architectural gems being re-built. Not to mention what better place is there to compete in a beach volleyball tournament than the birthplace of the sport itself. The best part? Hermosa Beach has been able to hold onto a local feel- which means it's not too crowded with tourists. By people watching, it's easy to conclude that the abundance of young trendsetters gives the beach its cool factor - they don't call it "Bromosa" for nothing.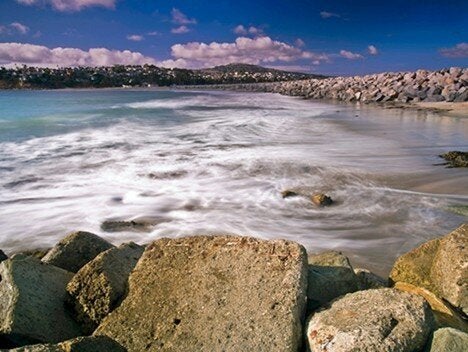 Whether visitors are there for people watching or whale watching, there's clearly something to be seen here. Noted as a popular swimming, fishing and boating area, Cabrillo Beach brings in various travelers and locals - often with kids in tow. Discover the Cabrillo Marine Aquarium and watch fellow visitors experience the interactive exhibits and tide pool touch tanks. For something more relaxing, head to the picnic area, grab a beverage, soak in the views of Santa Catalina Island and watch families, couples and laidback locals cross along the sandy path.
Follow HuffPost Canada Blogs on Facebook