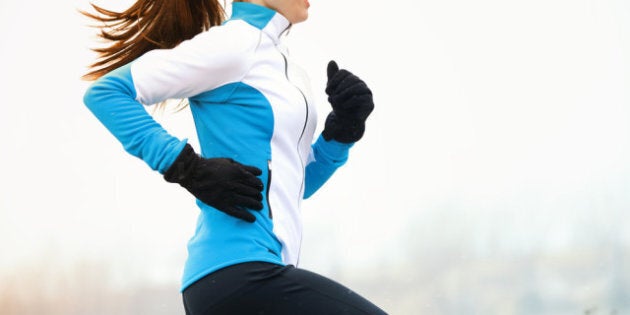 One of the best ways to not be so miserable about winter is to get out and play some winter sports. Snowshoeing, skiing or even a winter hike through the woods. The very brave even keep up their summer running routine. And we applaud those people.
Enter Karen Kwan, freelance writer, founder of healthandswellness.com and avid runner (she's only run two marathons and ten half-marathons. Only). In fact, she says she prefers winter running to summer running. "You can always layer on more gear to keep warm. Nothing much you can do in a heat wave to greatly change how you feel when running."
If you're thinking of following in Kwan's footsteps (and we'll applaud you too), you can refer to her must-have list of winter running items.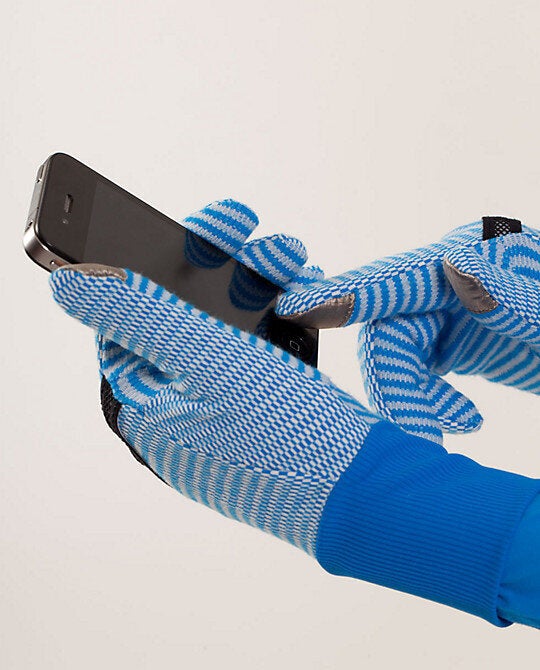 Running Gear For Winter
1. Good pair of warm gloves. "My fingers always freeze up first! Bonus if the gloves have touchscreen-friendly fingerpads so I can operate my iPhone." Kwan uses the Nike running app, so iPhone access is handy.
2. Winter running tights. "Cold air travels up pants legs, so I stick to tights." Kwan advises that on really cold days, it's worth it to layer a pair of track pants over top.
3. A good base layer. "A soft, sweat-wicking base layer, over which I layer more tech-fabric tops. The number of which depends on the temperature and how windy it is."
4. A running jacket. "One that's wind resistant and keeps rain and snow out." Kwan says she tries to skip running on days when it's just too wet out. She also thinks a jacket with a reflective design is pretty cool. So cars can spot you better.
5. Sport socks. "I mostly wear ankle socks for running, but in the winter you want ones with more height that overlap with your running tights or you risk cold ankles."
6. Hat. "Something snug and not overly bulky or heavy, because you will warm up a lot once you start running."
7. Lip balm. Kwan's favourite of the moment is an emollient lip balm from Rodial. It's an essential to keep your lips moisturized before heading out in the cold, drying winds.
8. Sunscreen. "I switch to running midday in the winter so I can avoid running in the dark, and sunscreen is still essential in the winter." Don't forget – UV rays reflect off the snow and can still be damaging to your skin.